ZOOM Presentations in October 2020
The Institute for Analytical Philately and the National Postal Museum invite you join us for four online sessions, via ZOOM, to review the latest advances in technical studies of postage stamps. Each of the first three sessions will be held on a Tuesday and feature an international group of speakers considered leaders in the field. The format will allow sufficient time for questions and informal discussion. The fourth session, on Thursday, October 22nd, will be devoted to discussion. Sessions will begin at 10 am EST and are open only to registered delegates. Zoom invitations will be sent by early October.
Institute for Analytical Philately, Inc.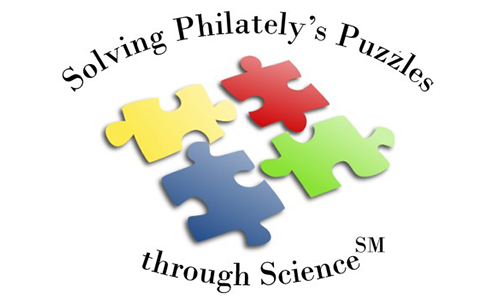 Scheduled Presentations
Lin Yangchen
Microscopic Structure of Stamp Paper Fibers and Surfaces
6 October
Daniel Brinkley
Energy Dispersive Spectroscopy (EDS) of Stamp Inks
6 October
Jannie Hofmeyr
Quantitative Color Analyses of U.S. 3-Cents 1861 Issues
6 October
Harry Brittain
Use of XRD and Infrared Absorption Spectroscopy for Study of Paper and Ink
13 October
Harry Brittain
Evolution of the Ink and Paper in the Stamps of the 1893 Columbian Issues
13 October
Bob Mustacich
Computer Analysis of Die-Cut Stamp Edges
13 October
Bob Hisey
Single Pixel Colorimetry and Optical Density in Philately
13 October
Harry Charles
1894 and 1895 Bureau Postage Dues: Color, Fluorescence, and Early Use
20 October
Aaron Shugar
Handheld Macro-XRF scanning: Collimators for Sub-mm Resolution
20 October
Richard Judge
Resolved Fluorescence and Lifetimes of Early 20th Century Canadian Stamps
20 October
For any questions, please contact Susan Smith at: smithsu@si.edu.
All volumes of Proceedings can be obtained at: AnalyticalPhilately.org. Select SYMPOSIA at the top of the screen, and follow the prompts.