From Snow to Sun: The Journey of a Folk Art Mailbox
04.04.2011
Blog
By Patricia Raynor, Loan Coordinator
Snow was a common sight outside of the Postal Museum this winter. Inside the museum, long-time visitors will remember that a permanent layer of snow covered the ground in our Rural Free Delivery gallery. This gallery housed unique folk art mailboxes that were hand-crafted by their owners. The gallery closed last fall and one of those objects - a red airplane mailbox - has returned home to sunny Okeechobee, Florida, to its owner, Mrs. Theresa Brooks.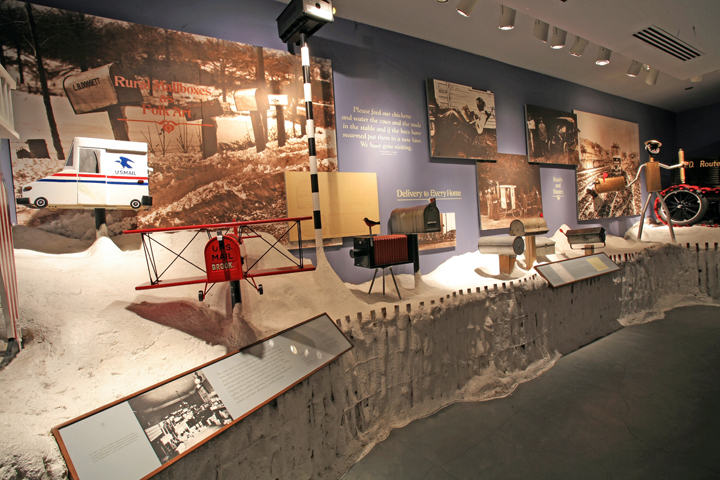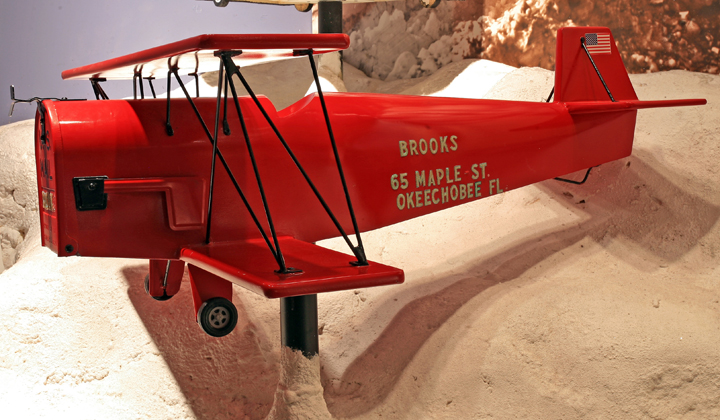 Mrs. Brooks and her late husband Frank loaned the mailbox to the Museum for display when the museum opened in 1993. The mailbox remained on display until the exhibit closed in 2010. The red bi-plane mailbox was made by Frank Brooks who used a standard mailbox for the body and crafted the wings and tail of aluminum and wood. The struts are of steel.
This unique mailbox was brought to the museum's attention by the Brooks mail carrier Linda Johnson, who nominated the mailbox for display when the museum advertised that it was looking for original hand-made mailboxes for its exhibits. Mr. and Mrs. Brooks were former pilots so it was natural for them to have an airplane mailbox. When the Postal Museum asked to borrow their colorful and creative mailbox, Mr. Brooks made a new one for the museum so the couple could continue to use the original.
When the gallery closed, the Brooks' borrowed mailbox was carefully packed by fine art handlers to make the journey by truck back to Florida. The mailbox received a warm welcome by the Brooks' family and friends. It was even featured in the Okeechobee News on November 17, 2010. Mrs. Brooks said that there has been a lot of interest by local businesses to borrow the mailbox for display. So it appears that this particular mailbox is not destined to be returned to its original use, but will continue to delight the public when it is displayed in a new location.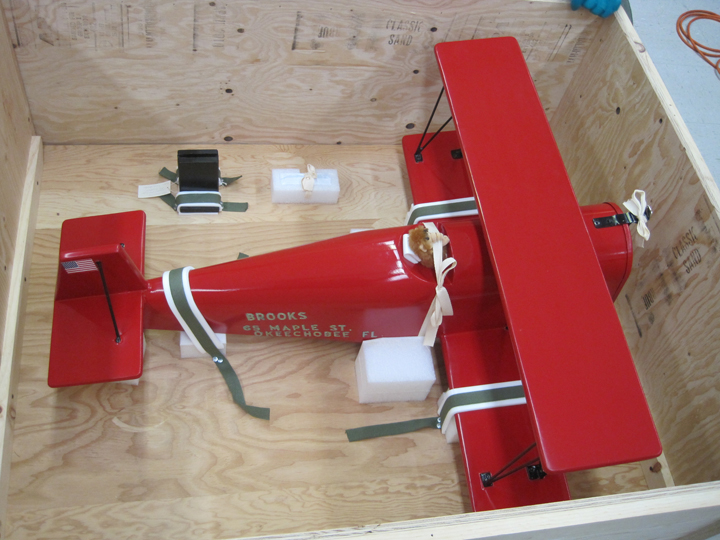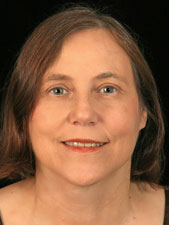 About the Author
Patricia Raynor: "I have worked at the Smithsonian Institution since 1990 and served as the collections coordinator for the National Postal Museum's inaugural exhibitions. I am now the museum's loan coordinator and liaison for the Smithsonian Affiliation's Program. My activities include memberships in the Smithsonian's American Indian Employee Network and Loans Forum, as well as the Mid-Atlantic Association of Museums in which I served on its Registrars and Program Committees."