From Time To Time: The State of the Union Address...January 27, 2010
01.27.2010
Blog
By Alexander Haimann, Collections Specialist, Smithsonian National Postal Museum & Eric Jaimes, Graduate Student, Johns Hopkins Museum Studies Degree Program
Tonight, January 27, 2010, at 9 p.m. Eastern Standard Time, President Barack Obama will present his first official State of the Union Address. This address will fulfill one of the responsibilities outlined for the President in Article II Section 3 of the Constitution: "He shall from time to time give to the Congress information of the state of the union, and recommend to their consideration such measures as he shall judge necessary and expedient.."
Origins of the Address
Many aspects of the American government outlined in the Constitution and later Congressional Acts have British origins. Similar to The Monarch's Speech from the Throne during the State Opening of Parliament in the United Kingdom, the State of the Union Address is also given by the executive leader to the legislature. As the first president under the Constitution, George Washington gave the first State of the Union Address on Friday, January 8th, 1790. The address was widely referred to until the mid-20th Century as the President's Annual Message To Congress.
Development of the Address
Unlike his two predecessors, Thomas Jefferson, the third U.S. President, did not feel the need to present his Annual Message To Congress in a speech. Therefore Jefferson became the first president to exclusively submit his message/address to Congress in written form.  Jefferson felt that presenting the Address in person was too monarchal.  The exclusive written submission of the State of the Union as required by the Constitution by the President would last another 112 years.
Woodrow Wilson became the first President since John Adams to physically present his State of the Union Address. By presenting his address in person, Wilson began a new tradition for Presidents to form a personal relationship with the American People through their State of the Union Addresses.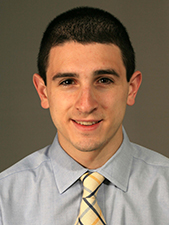 About the Author
Alexander T. Haimann, Collections Specialist & Web Projects Developer at the Smithsonian National Postal Museum, collects and writes primarily about the stamps and postal history of the U.S. during the first one hundred years of stamp production (1847-1947). Additionally, he develops internet based education projects and exhibits for the National Postal Museum. He is a member of the Board of Directors of the American Stamp Dealers Association, the Chair of the American Philatelic Society's Young Philatelic Leaders Fellowship and the publicist for the United State Philatelic Classics Society. His national and international society memberships include the American Philatelic Society, United States Stamp Society, Collectors Club of New York and the Royal Philatelic Society London.