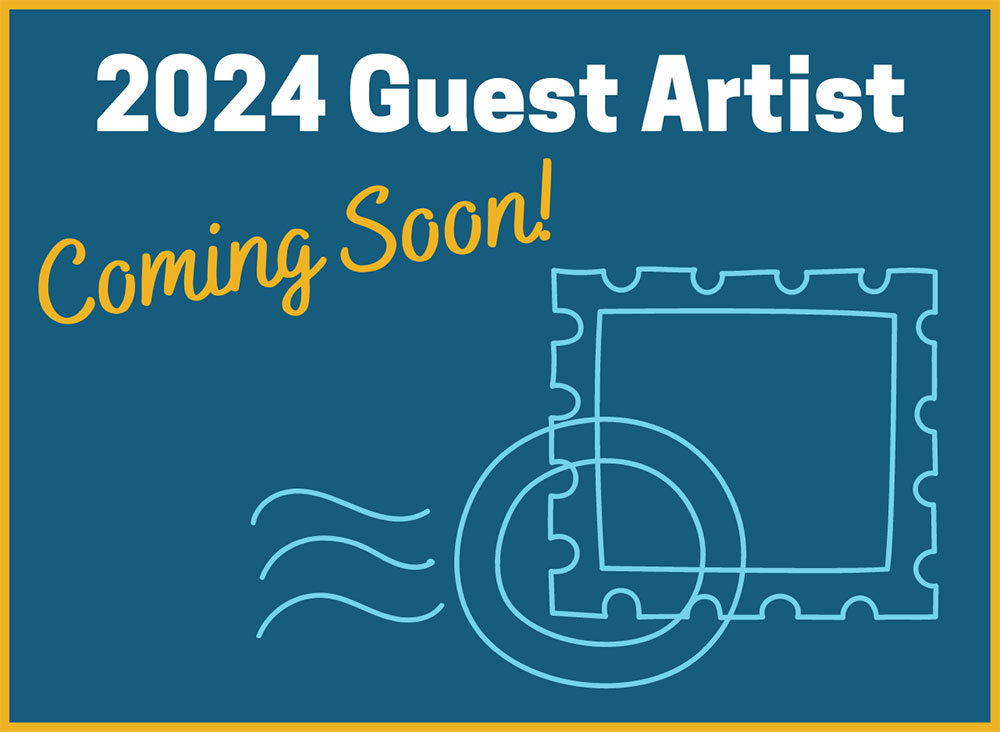 Stamp artists have the extremely challenging task of depicting the shared history, culture, and beliefs of an entire nation on a one-inch square piece of paper. They work to find the perfect balance between the countless perspectives and experiences of the American people with their individual artistic visions.
Stay tuned for more information on the 2024 Guest Artist, which will be publicly announced soon. All programs with the 2024 Guest Artist are anticipated to occur during Summer 2024.
The Guest Artist Program is generously supported by the TurningPoint Foundation.