Guest Post: Buffalo Bill Cody: Man, Myth, and Mail
02.24.2011
Blog
Guest post by Sandra K. Sagala
Sandra K. Sagala, an independent researcher, is the author of Buffalo Bill on Stage. She also co-authored Alias Smith and Jones: The Story of Two Pretty Good Bad Men. Sagala re-examines Cody's biography on the 165th anniversary of his birth.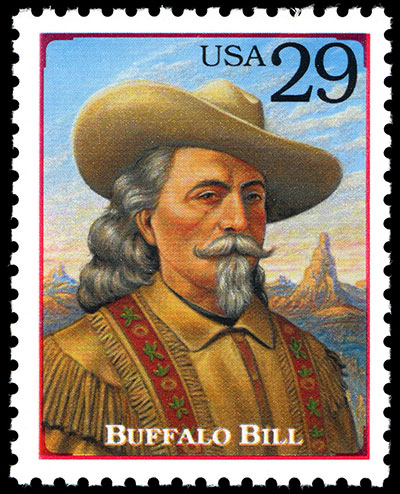 It's not that Buffalo Bill Cody had a problem telling the truth. He simply liked to insert himself into history.
In July 1869, he served as the Fifth Cavalry's chief of scouts. The unit had been ordered to hunt down Cheyenne chief Tall Bull and his renegade band for kidnapping two Kansas women. When Cody and the troopers surprised the Indians at Summit Springs, Colorado, Tall Bull rode to a ravine and killed his horse to use for cover. Hiding behind it, he watched Frank and Luther North lead other scouts to surround the ravine. Tall Bull fired. In Luther North's account, he returned fire and killed the Indian. In Cody's version, his own "unerring aim" with a rifle killed Tall Bull. His wife later laughed at this, saying it was one of the things Cody was credited with that he didn't do.
Two years previously, Cody had hired on to hunt buffalo to feed construction crews of the Kansas Pacific Railroad. By his own count, he killed 4,280 head in seventeen months. However, since his contract really only lasted less than eight months, his true tally was probably many fewer.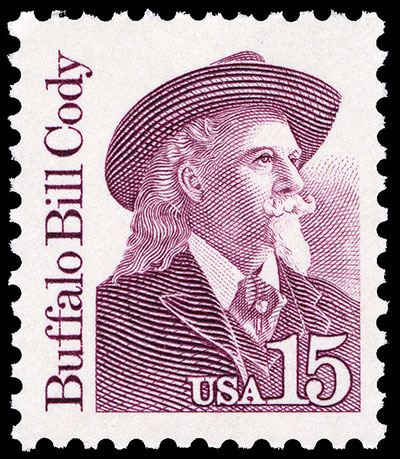 Cody's riding for the Pony Express is one of the most popular myths of the mail service. In his article for Kansas History titled "Fact versus Fiction in the Kansas Boyhood of Buffalo Bill," John S. Gray offers convincing arguments that he did not. Though the young Cody was occasionally working as a teamster in 1859-61, his autobiographical yarns citing names, places, and events during this period rely heavily on subjective memories and on those of his sister and his first employer, Alexander Majors. Majors' autobiography was funded for printing by Cody, providing some incentive for Majors to stretch the truth. Gray's research places Cody, not riding hard with the mail on the western plains, engaged in, in Cody's words, "one of the most dangerous occupations known in the world's history," but at school under teacher Valentine Devinny in Leavenworth.
Nevertheless, from army scout, buffalo hunter, dramatic actor to Wild West showman, the magnitude of Buffalo Bill Cody's legendary role in the history of the West overshadows any discrepancies from his youth.