We hope to see you again this fall!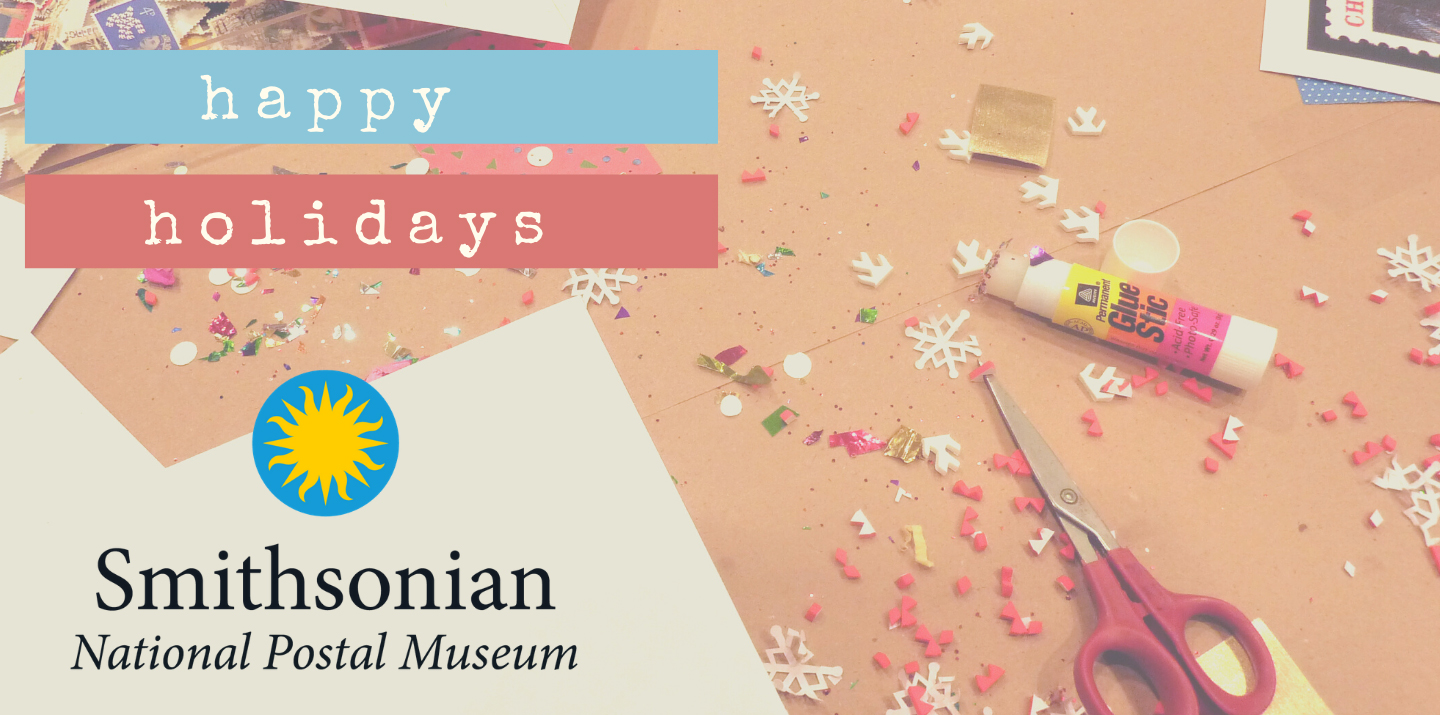 Searching for a unique and wholesome way to bond with your family this holiday season? The Smithsonian's National Postal Museum's Annual Holiday Card Workshop may be just what you're looking for!
The museum provides a bountiful spread of patterned papers, postage and rubber stamps, gems and other 3-D embellishments, special cut-out scissors, washi tape, stickers, markers of every color, and more! Following their own creative instincts, kids can choose whichever supplies they would like to design one-of-a-kind greetings for any holiday, or even just a wintery "Hello!" Once finished, cards can then be placed in envelopes, addressed, and adorned with a distinctive National Postal Museum postmark at the museum's stamp store.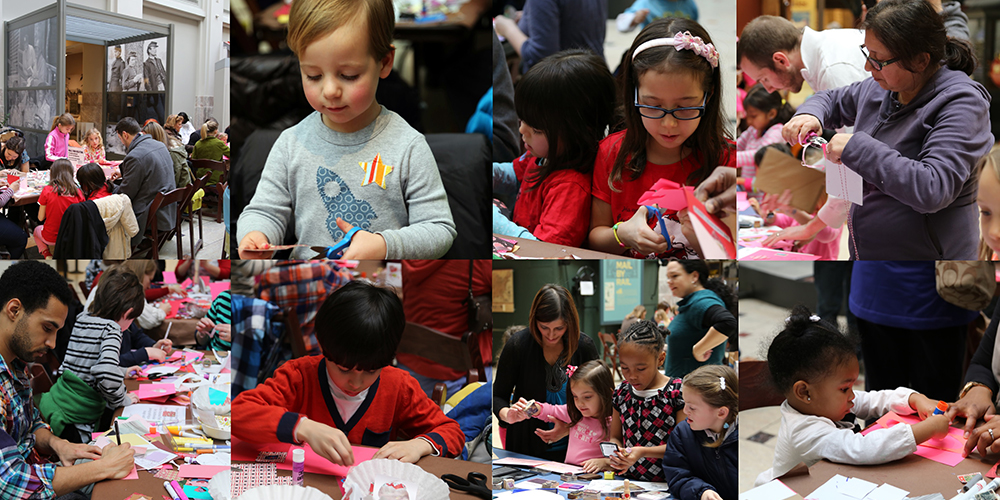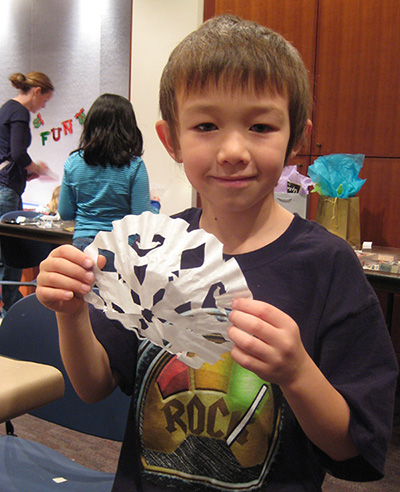 The workshop takes place in the museum's lower-level Atrium, which, for those new to the National Postal Museum, is full of various postal transports from over the years. These transports include a real train car, semi-truck (yes, kids can climb in and pretend to drive!), a horse-drawn carriage, and airplanes hanging from the ceiling. Thanks to Smithsonian Gardens, the Atrium will be decked out in festive foliage, as well! The layout of the card-making stations and supply tables encourages sharing, friendliness, and a sense of community. And the museum's pleasant staff and volunteers are always available to answer questions, provide examples of completed cards, or help in any other way!
A handmade gesture can mean so much more to a friend or a loved one than any store-bought gift. What better way to get into the holiday spirit than by taking the time to express your love and gratitude for the important people in your life with a heartfelt greeting? The Annual Holiday Day Card Workshop is free and requires no advance registration. Visit the museum's event calendar for other events at the National Postal Museum.