Host Your Next Historic Event at the Smithsonian's National Postal Museum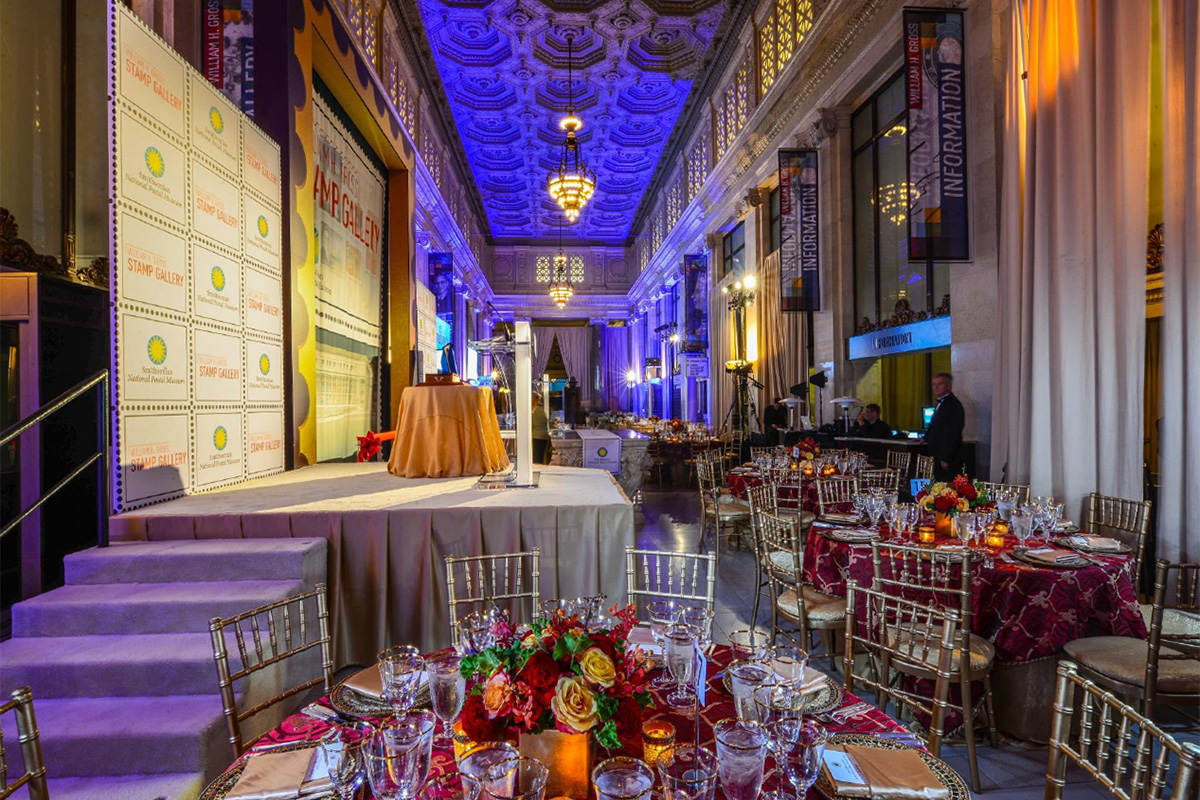 The National Postal Museum is engaging in third party rentals of the museum's event spaces as of April 1, 2022. This decision was based on multiple considerations including the ever-changing nature of the health landscape and the Smithsonian Institution's decision to extend the reopening timeline for many of our museums, including the National Postal Museum.
Consistent with Smithsonian Institution policy, we allow external parties to book National Postal Museum rental spaces with a "soft hold," which would not require a deposit or executed contract, but would be subject to any social distancing or other criteria that may be in place, and which may be cancelled by the National Postal Museum for any reason.
We appreciate your understanding.
The Smithsonian's National Postal Museum is devoted to the colorful and engaging history of the nation's mail service and showcases the largest and most comprehensive collection of stamps and philatelic material in the world. Located adjacent to Union Station, the museum offers ease of arrival and departure for guests via cab service, metro, or bus line. Just steps away from Capitol Hill, the National Mall, and many downtown hotels, the National Postal Museum is the ideal location in Washington, D.C. to entertain.
Corporations, associations, organizations and members of the general public have the opportunity to host a reception or dinner at a premier venue adjacent to highly acclaimed exhibitions.
The National Postal Museum allows private corporate and non-profit receptions, fundraising galas for organizations with 501(c)(3) tax-exempt status and personal social events for adults such as weddings and receptions, memorials, anniversary celebrations and birthday parties.
Please note: Weddings are limited to four per calendar year only on Saturdays and no more than one per month.
Political activities including solicitations for candidates; campaign kick offs, or other activities directed toward the success or failure of a partisan candidate, political party, or partisan political group are prohibited.
Please email completed applications to: NPMEvents@si.edu.