"In Her Words" Exhibition and Women's Letters from World War I
03.06.2018
Blog
By Lynn Heidelbaugh, Curator
"If you do not hear from me often you may know I am all right & just busy," were the reassuring words that army nurse Greta Wolf sent to her family on October 28, 1918. Her hospital was indeed busy. The American Expeditionary Forces (AEF) was in the midst of its largest, and ultimately last, offensive. Just two days prior to Wolf's letter, the hospital had a record number of 2,288 patients.[i] She wrote: "My ward has 112 patients and they are from all over. My, the boys have had some experiences over here." In the numerous wartime letters she wrote, Wolf recounted details about her own unique and wholly new experiences in the army, as well.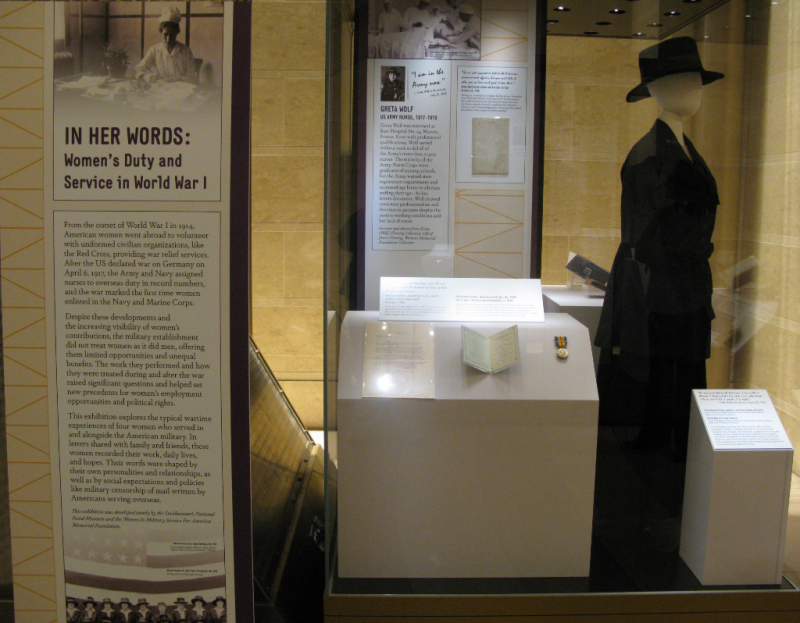 Greta Wolf is one of four women whose letters, professional documents, and mementos are featured in the special exhibition, In Her Words: Women's Duty and Service in World War I. The exhibition, developed jointly by the Smithsonian's National Postal Museum and the Women In Military Service For America Memorial Foundation, opened on February 2nd at the National Postal Museum.
In Her Words is part of the museum's programming and curatorial initiatives for the centennial of World War I. The concept came about when we were researching material to develop the My Fellow Soldiers: Letters from World War I exhibition. For that project we borrowed two service women's letters from the collection of the Women's In Military Service For America Memorial Foundation. Conversations between our organizations ultimately led us to collaborate on the In Her Words exhibition.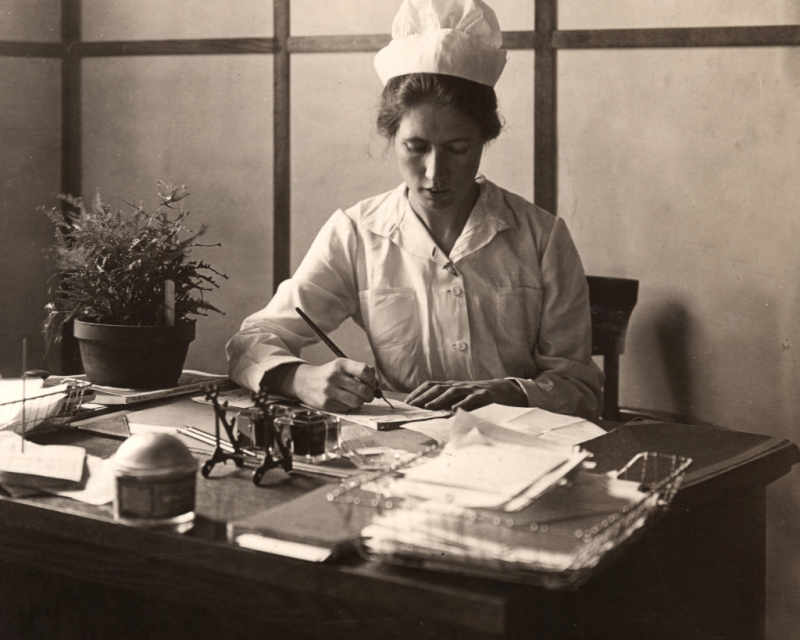 Historic changes occurring during the war years are evident in the individual stories featured in the exhibition: army nurses Greta (Wolf) Fleming and Lulu (Wolfe) Smith; navy yeoman Ruth (Woodworth) Creveling; and YMCA worker Ethel Ash. The number of American women serving in and alongside the military was unprecedented, as were the opportunities for women in official capacities. Women could enlist for the first time when the US Navy and Marine Corps Reserves opened recruitment in 1917. Women also joined civilian organizations by the thousands. During the years the United States remained neutral, many Americans volunteered for humanitarian relief efforts in war-torn Europe.
Stay tuned to this blog over the next two months for regular features connected to the In Her Words exhibition. The project's co-curators Britta Granrud and Jessie Henn of the Women In Military Service For America Memorial Foundation and I will be writing blog posts that go into greater depth about each of the four women. We will also explore other individuals, stories, and correspondence from the collections of the Women's Memorial Foundation and the National Postal Museum. An abbreviated version of the exhibition is available online at: In Her Words.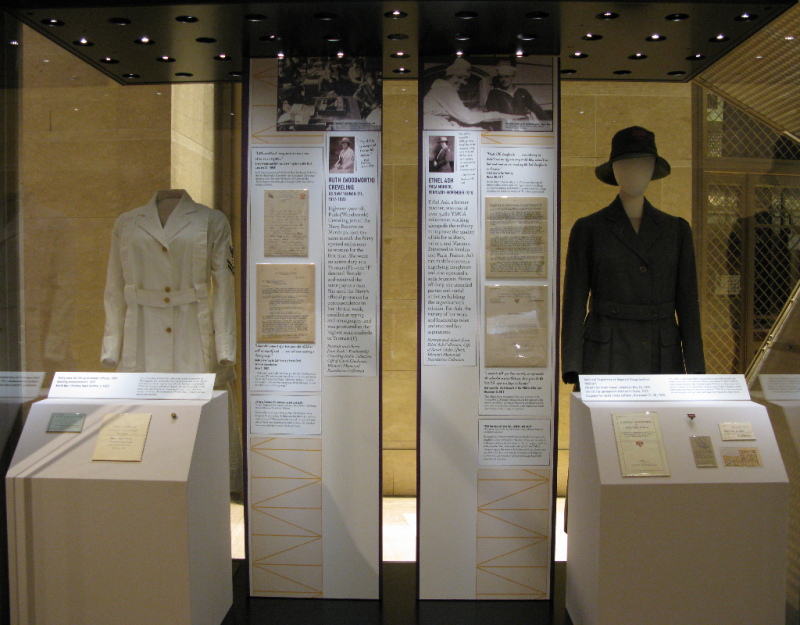 [i] Joseph H. Ford, The Medical Department of the United States Army in the World War Vol. 2 (Washington: G.P.O., 1927), 679, history.amedd.army.mil/booksdocs/wwi/adminamerexp/chapter24.html.