Innovations In U.S. Postage Stamp Security: Microprinting Part 1
03.08.2011
Blog
By James Chenevert, graduate of the Young Philatelic Leaders Fellowship (YPLF), Class of 2010.
Introduction: Postage stamps are a form of security paper, similar to currency. Postage stamps prepay the government for a service - the delivery of the mail. Any counterfeiting or reuse of postage stamps defrauds the government of revenue for services rendered. Consequently, the United States government designs and produces its postage stamps under tightly controlled conditions using printing and design features intended to thwart counterfeiters. While security features designed to prevent reuse of a postage stamp help achieve anti-counterfeiting goals, anti-counterfeiting features do not necessarily prevent reuse.
Microprinting: Microprinting is the use of tiny printed letters, numbers and symbols on currency postage stamps and other security paper. Generally, the text cannot be seen with the naked eye, but becomes visible under magnification. The United States Postal Service (USPS) introduced microprinting in 1992 with the American Wildflower Series (an example seen above), the first U.S. commemorative stamp issue to be produced wholly by offset lithography. Over time, USPS refined its use of microprinting to introduce dates, words, abbreviations such as "USPS" and even entire stamp designs composed of microprinted letters.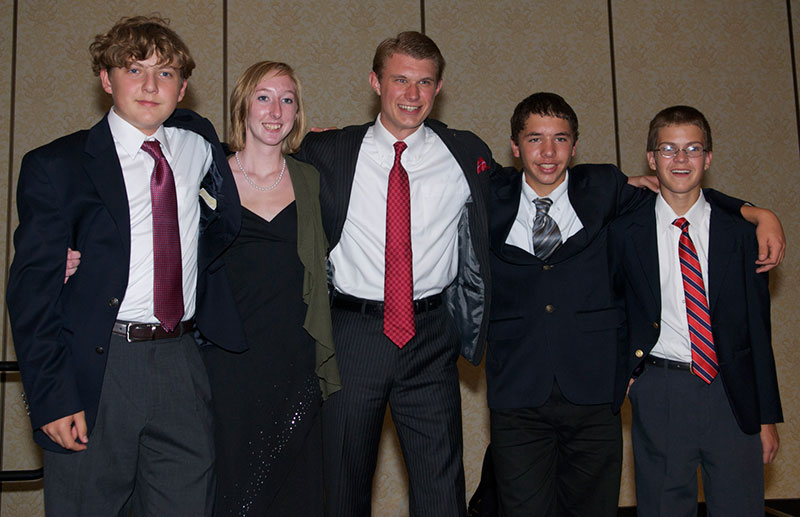 Check Back On April 1, 2011 To Learn More About USPS Security Measures For U.S. Stamps!
Learn more about James, his exhibit and the YPLF.
About the Author
James Chenevert is a graduate of the Young Philatelic Leaders Fellowship (YPLF), Class of 2010. Currently a Freshman at Dunlap High School in Peoria, Illinois, James has collected stamps since age 6. James's exhibit "Security Features of United States Postage Stamps: 1974-2009," developed during his year-long YPLF experience, has won multiple gold and youth grand awards in competition at National-level philatelic exhibitions.