Innovative Learning at the Postal Museum
08.19.2011
Blog
By Jeff Meade, Mobile Learning Program Lead at the Smithsonian's National Postal Museum
Let's talk about innovation. What is "innovation" exactly? Does innovation mean stepping outside a comfort zone and trying something new? Does innovation build on previous ideas? How innovative is education? How innovative are museums? These questions are at the heart of a new Smithsonian initiative, hosted at the Postal Museum, titled "EdLab."
EdLab, short for "Education Laboratory," is a joint venture between the Smithsonian and the Pearson Foundation's Mobile Learning Institute targeting teachers and school students. The philosophy behind EdLab programming is based on using digital media to increase active learning through problem solving, collaboration and creativity. In this way, we'll be changing teaching practice with classroom teachers and inspiring greater student engagement. The Pearson Foundation's emphasis on learning and literacy, especially related to digital media, has helped promote the museum as a springboard for learning from the world around us.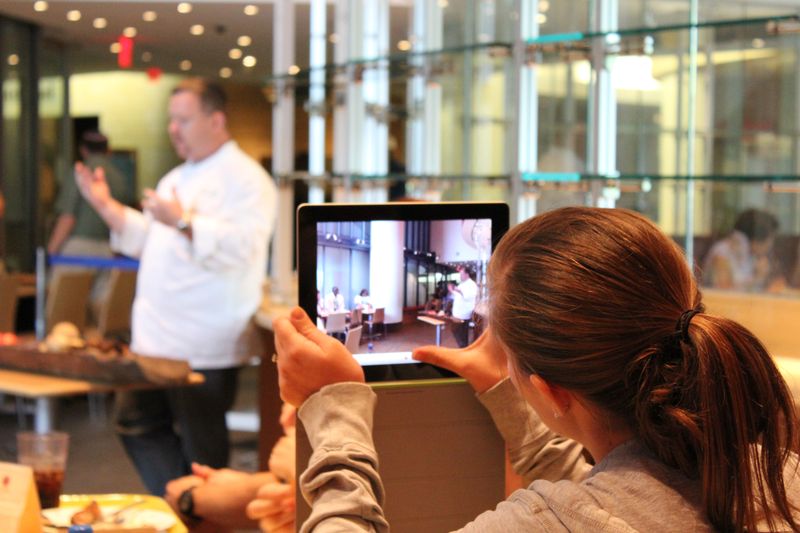 EdLab is already making strides in changing teaching philosophy about potential connections between museums and school curriculum. EdLab recently concluded a summer workshop series, featuring four-day workshops for local educators. These workshop prompted investigation of learning both in- and outside of the Postal Museum, with each weekly workshop partnering with a different historic site or community resource. Collaboration was a key theme of the summer, making the NPM a leader in learning from community resources. Partners included the Smithsonian Gardens, the American Indian Museum and the Executive Chef of the Mitsitam Cafe, the Air & Space Museum, the American History Museum, the National Park Service, and the community gardening organization, City Blossoms. Workshops focused on active, challenge-based learning (what we call a "mission"), with each day's workshop focusing on media campaigns, literacy and storytelling. Workshops required exploration of digital media to deepen an understanding of both available digital resources and also an awareness of how students' critical thinking is affected through the use of digital tools. When asked how technology affects student learning, one summer participant remarked that
"... Technology is a powerful tool in the [educator's] tool box. Students (for the most part) are experts with technology (often more so than teachers) and having them using their comfort skills (facebook, etc.) to approach learning, can make [teaching] a win-win."
Another participant remarked that
"I will definitely incorporate the mission philosophy into my classroom. The kids I teach love doing projects that stimulate their entire brain, I just didn't know how to help them do this until this week. I can't wait!"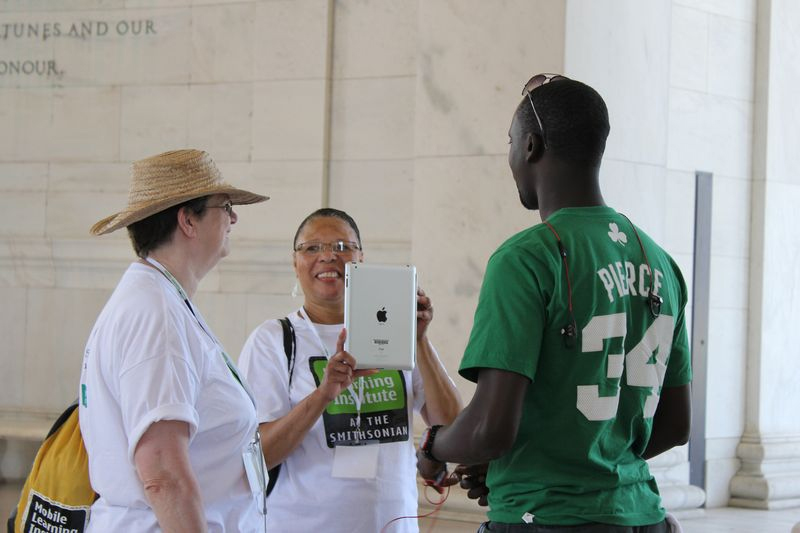 Several of the summer participants remarked that these workshops were the best professional development they had been to, due to the emphasis on active learning and time dedicated to crafting their own practices to take back to the classroom. Teacher participants spent an entire workshop day crafting learning plans they can teach in their classrooms and really make the workshop a valuable teaching resource. We're looking forward to seeing these activities take place this school. We're actually planning on supporting several of these teachers as they carry out their plans with students, helping them make their learning plans a classroom reality. We'll also have one-day teacher workshops throughout the Fall and Spring semesters to keep the innovation alive!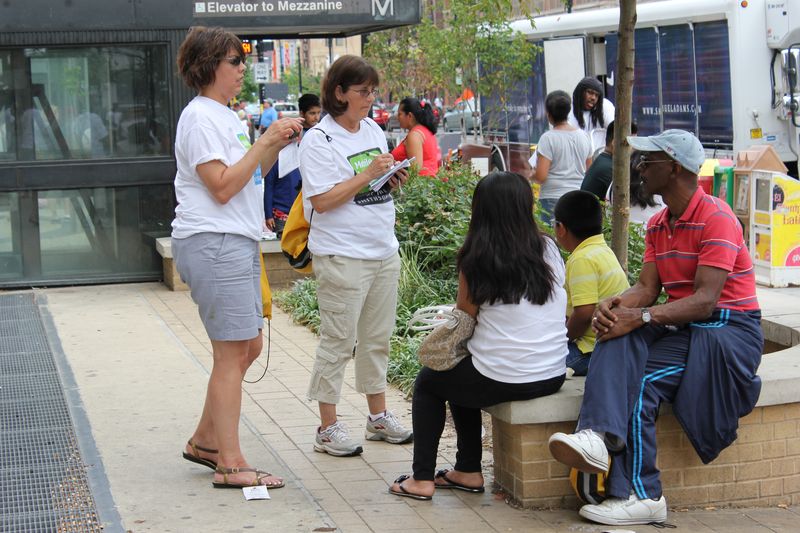 Getting back to the opening questions, innovation has challenged us to consider what role a museum plays in 21st century education. What skills will young people need in the future workforce? How can teachers create a learning environment that teaches those skills while inspiring students to direct their learning both inside and outside the classroom? And the biggest question of all is, what role do museums play in "learning everywhere?" We're working hard to answer these questions, and make the NPM an example for others to follow.