Air Mail Service Began:
September 19, 1919
Air Mail Service Ended:
February 26, 1923
Assignments:
College Park, Maryland
September 26, 919 - Ceveland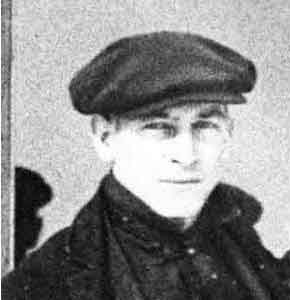 Elmer G. Leonardt died on February 26, 1923 while flying from Bellefonte, Pennsylvania to Cleveland, Ohio, when he became trapped in dense fog near Meadville, Pennsylvania. He tried to set down in the field, hooked the landing gear on double-wire fence, and the airplane flipped on its back. Leonardt was thrown out and killed.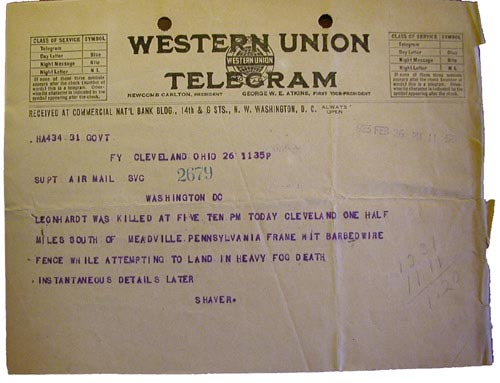 Telegram reporting Elmer G. Leonhardt's fatal airplane crash.
- Courtesy of the National Archives and Records Administration