Long Life Vehicle (LLV)
07.11.2010
Blog
By Nancy Pope, Head Curator, History Department
On July 11, 1987, this white, boxy postal truck known as a Long Life Vehicle was brought into the Smithsonian Institution's collection. The vehicle was added to the National Philatelic Collection, in the National Museum of American History. In 1993, that collection, including this vehicle, was shared with the public when the National Postal Museum opened in the old DC City Post Office building next to Union Station.
The Long Life Vehicle, or LLV, marked a major change in how postal officials approached buying vehicles. Until the 1980s, when new vehicles were needed, officials combed through existing models for the best fit. This often resulted in vehicles that met some, but never all, of the demands of moving mail.
Finally officials decided to try something different. They created a set of criteria for the perfect letter carrier vehicle and challenged commercial vehicle industries to create a vehicle to order. Officials selected from vehicles produced by three groups: Grumman and General Motors, Poveco (Fruehauf & General Automotive Corp), and American Motors. Each vehicle prototype was tested in 1985 over a series of road types in Laredo, Texas. Drivers guided the vehicles over rugged, pothole-filled streets. The drills were created to replicate the needs of city letter carriers. Each vehicle was required to:
Drive 5,760 miles on a closed loop 5-mile-long paved road at 50 to 55 mph
Drive 11,520 miles over a gravel road at 30 to 45 mph
Drive 2,880 miles over a road with a shoulder, stopping every 250 feet and accelerating to 15 mph in between
Drive 960 miles over cobblestones that ranged from 3 to 4 inches high at 10 to 14 mph
Drive 960 miles over potholes at 10 to 14 mph
Haul a 1 -ton pound load during one half of the road test
Haul a man and a 400 pound load during one half of the road test
Drive over potholes ensuring that each wheel hits a pothole 35,000 times
Make one hundred consecutive stops from 15 mph
When the dust settled, Grumman Corporation's "Long Life Vehicle," or LLV, was declared the winner. The first LLVs began service in 1986. The truck body is made from corrosion-resistant aluminum, weighs 3,000 pounds, can carry 1,000 pounds of mail and has a tight turning radius. The Postal Service ordered 99,150 LLVs, which were produced in Grumman's Montgomery, Pennsylvania plant. During the height of production, the company was producing 100 postal trucks per day. The 1 1/2-ton Long Life Vehicle in the museum's collections is numbered 7200001.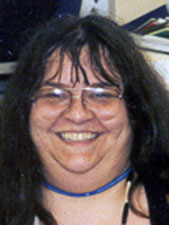 About the Author
The late Nancy A. Pope, a Smithsonian Institution curator and founding historian of the National Postal Museum, worked with the items in this collection since joining the Smithsonian Institution in 1984. In 1993 she curated the opening exhibitions for the National Postal Museum. Since then, she curated several additional exhibitions. Nancy led the project team that built the National Postal Museum's first website in 2002. She also created the museum's earliest social media presence in 2007.