Mary Katherine Goddard – Colonial Postmaster and Printer
03.18.2013
Blog
By Nancy Pope, Historian and Curator
Mary Katherine Goddard worked with her brother, William, in his printing shops in Providence and Philadelphia before the pair moved to Baltimore, Maryland. Left to manage the daily operations of the family's print shop while her brother was away drumming up support for his Constitutional Post, Mary Katherine Goddard published The Maryland Journal, numerous almanacs and broadsides. Goddard's printing coup was her publication of the Declaration of Independence on January 18, 1777. It was the first copy of the Declaration listing all of the signers to appear in print.
Two years earlier, she had become Baltimore's postmaster, a position she held successfully for fourteen years. In 1789, Postmaster General Samuel Osgood removed her from the position.
Osgood wanted Goddard gone so he could appoint a political ally, John White, to the post. White was inexperienced in postal operations and an obvious patronage choice. So to try and quiet potential outrage about giving White the job, Osgood gave Baltimore's citizens what was, at that time, a far more acceptable reason for removing Goddard. She was a woman. Yes, when the citizens of Baltimore petitioned for her reinstatement, they were told that the position would require "more traveling . . . than a woman could undertake." And while the petition did finally make its way to President Washington, he declined to overrule his Postmaster General.
Goddard's fourteen years of great service to the citizens of Baltimore were at an end. Mary did not fare much better with her brother. He returned to the city having lost a hoped for opportunity to run the national postal system. In need of an occupation, he took over Mary's printing business.
Mary Goddard turned to selling books, stationery and dry goods. She died in Baltimore on August 12, 1816, still beloved by the community she served so well.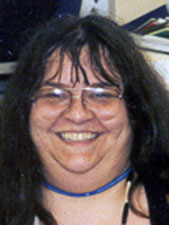 About the Author
The late Nancy A. Pope, a Smithsonian Institution curator and founding historian of the National Postal Museum, worked with the items in this collection since joining the Smithsonian Institution in 1984. In 1993 she curated the opening exhibitions for the National Postal Museum. Since then, she curated several additional exhibitions. Nancy led the project team that built the National Postal Museum's first website in 2002. She also created the museum's earliest social media presence in 2007.