MayDay 2015 at NPM
04.24.2015
Blog
By Manda Kowalczyk, Preservation Specialist
On May 1, cultural institutions around the country will participate in MayDay, a day initiated by Heritage Preservation to promote disaster preparedness and the care of artifacts.
In honor of this day, the preservation and education departments have collaborated to create a matching game to engage and educate the public about the 10 Agents of Deterioration.
Through this matching card game, visitors will examine images of artifacts from our collection, locate the psychical damage on the artifact and match the defect with the corresponding Agent of Deterioration (water, pests, fire etc.).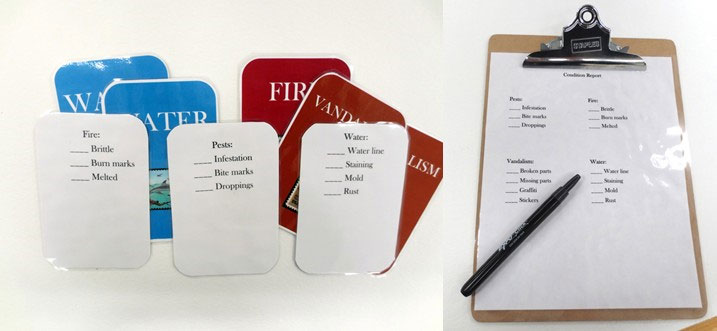 Knowing what can damage your treasures allows you to plan and prevent!
If you would like to learn more about MayDay, and see what other institutions are working on, search for #MayDay2015 on Twitter!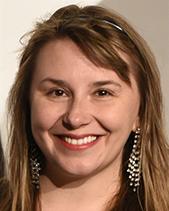 About the Author
Manda Kowalczyk: "After graduating with a BA in Arts and Culture, I began working in the Preservation Department in 2004 assisting with conservation treatments, rehousing, courier trips and exhibitions. I also serve as the museum's Safety Coordinator by collaborating with staff to ensure exhibit and staff areas are safe for all!"