Meet the National Postal Museum's Summer Interns!
08.09.2017
Blog
By Maggie Sigle, Volunteer and Intern Coordinator
Smithsonian internships are learning experiences guided by a mentor which provide benefits relating to an intern's education and career goals. They allow people to experience working in a museum, from the excitement of doing their own research and creating their own programs, to the practical knowledge of what a meeting between many departments is like (and in fact what all those departments do). This summer, the National Postal Museum (NPM) welcomed 9 interns.  They were chosen from hundreds of candidates and are working on projects that cover a wide range of the many different things that go into a museum, from research and preserving the collection to creating educational programming. The museum staff has gotten to know all 9 of our interns this summer, and are very grateful for all they've done, both in their projects and in livening up lunch discussions! Smithsonian interns are part of the wider Smithsonian Community as well, and the National Postal Museum is very proud that four of our interns won second place in the Smithsonian-wide intern scavenger hunt. Let's get to know more about this gifted group in their own words…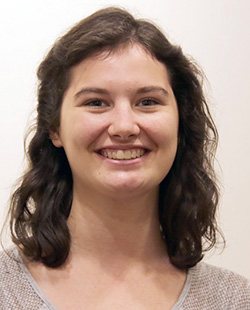 My name is Sophia Brocenos. I am from Laurel, Maryland, and I just graduated from Dickinson College, majoring in history and minoring in French. Within the next year, I hope to start on a Masters in museum studies. Working with the Preservation Department, my primary project will be rehousing the Manning collection. Catherine Manning was the first woman outside of the sciences to be named a curator in the Smithsonian! I am attracted to the Postal Museum because it does a good job of highlighting a slice of American history that not many people think about. Outside of museums, I spend my time reading and dancing, especially ballet. The Postal Museum is such a hidden gem, and I am excited to learn from the passionate employees!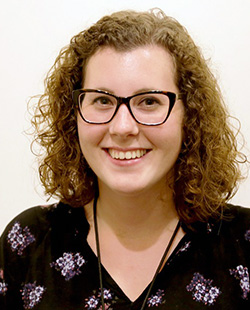 My name is Holly Chisholm and I recently graduated from Washington College with my B.A. in History and Business Management. Under the direction of Curator of Philately Daniel Piazza, I will be spending my summer at NPM researching and writing digital content for the current exhibition, "Trailblazing: 100 Years of Our National Parks," as well as conducting research for an upcoming exhibit. I wrote my two senior theses on the subject of tourism, so I'm especially excited to connect my previous findings with the research I'll be doing at NPM. Originally from Jackson, New Jersey, I am staying in Cleveland Park for the summer and then moving to Florida to begin my next adventure through the Disney College Program. My favorite things to do include traveling, exploring museums, cooking, and reading, along with anything related to Disney! Through my time at the Postal Museum, I hope to gain a better understanding of what it's like to work at a museum, and expand my study of tourism to include postal history.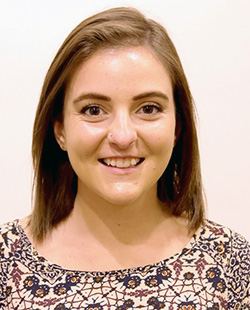 My name is Lindsey DeLorey and answering the question "where are you from" has always been an interesting one for me. Born and raised in Cocoa Beach, Florida, I quickly hopped onto a plane to my next home at Elon University in North Carolina. I recently have been spending the last few summers interning in Washington, DC and just got back from a semester studying and working in Pune, India; a place that I'd also call a home. I am about to begin my final year as an undergrad with a major in International Relations and a double minor in Peace and Conflict Studies and Communication Studies. Don't ask me what I want to do in life, because all I can say is "I don't know, but museums sound cool!" This summer I will be interning at the National Postal Museum (my all-time favorite museum growing up) creating new gallery experiences with Motoko Hioki in the Education and Visitor Services Department. I am always on the move and enjoy keeping in touch with friends from India and reading historical novels. Ask me for book recommendations! I spend my free times outdoors or in museums and love that you can do both in DC. Through my internship, I hope to better understand the lifespan of educational programming from conception to execution.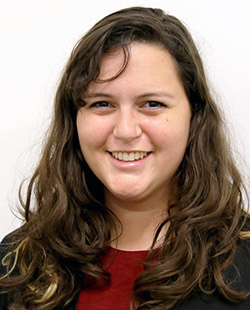 My name is Elizabeth Gonzalez and I am a rising second-year MA student in the Public History Program at American University. I received my undergraduate degree from Vanderbilt University in Nashville, TN where I majored in American History, with minors in Studio Art and Business. I will be interning in the Education Department for the summer of 2017 where I will be developing a Stamp Art program for 3rd-5th grade students. I am originally from Knoxville, Tennessee and I am looking forward to spending the summer exploring D.C. and the surrounding areas. I enjoy a variety of random hobbies including, hiking, playing the clarinet, and going ice skating. I am excited for the opportunity to develop an interdisciplinary elementary age programming, utilizing both my studio art and history training.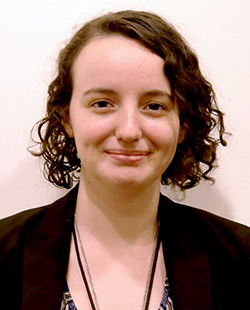 My name is Angela Phillips, and I am a rising senior at American University! I major in History, and while I like to study most eras and regions, I am particularly interested in late 19th and early 20th century America. As an intern, I am working under Curator and Postal Historian Nancy Pope to research the administrative history of the Topography Office from the mid-19th century to the mid-20th century, and I am currently cataloguing route maps produced by the Post Office Department during those times. I am from Arnold, Maryland (close to Annapolis) and American University is in Tenley Town, D.C., so I am not exactly new to the capital if I learned anything from my high school field trips and college expeditions into the city. Regardless though, this will be my first summer in D.C., and I am excited! Outside of work, I have taken on some creative projects with some of my friends! Currently, I am writing the story for a video game that my friends and I are developing and weekly short stories with another group of friends. Through my research at the Museum, I hope to understand the development of the Topography Department and its eventual fall in the late 20th century, as well as understand the scope of their maps' utility in different government departments. As a scholar, I hope to gain experience researching at various archives and with working at a Smithsonian!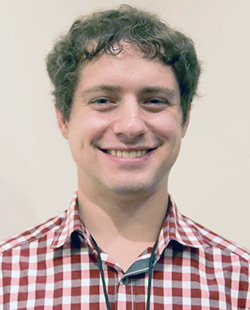 My name is Eric Richard and I am a senior at the University of North Texas where I am majoring in History with a minor in Volunteer and Community Resource Management. I will spending time at the National Postal Museum studying the U.S. Air Mail Service under Postal Historian Nancy Pope. Originally from Dallas, Texas, I'm in D.C. for the summer and I am excited to be in our nation's capital and to be able to intern in the Smithsonian Institution. In my spare time I play the harmonica, play video games, and an avid book reader. Through my research I intend to better understand the planes used in the Air Mail Service and the transition from a government flown mail to private contracted mail service.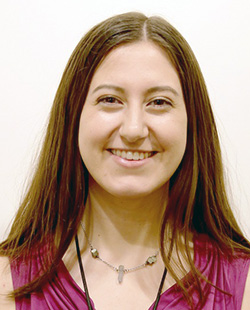 My name is Olivia Seitz and I am a recent graduate from UCSB (University of California at Santa Barbara) with a major in History and a minor in English. I am spending my time at NPM researching rural postal maps and the Post Office Topography Department under the guidance of Curator and Postal Historian Nancy Pope. I am from Los Angeles, California and I am excited to be around so many incredible museums. In my spare time, when I am not frequenting museums, I dance and even compete in Ballroom and Nightclub competitions. Through my research at the Postal Museum, I hope to not only benefit the public by creating a simple database on State and County Postal maps, but also learn more about the Topography Department and their role in the history of our country.
My name is Analie Sevin. I am a rising senior at American University majoring in History with accompanying minors in German/European Language & Area Studies and Creative Writing. I recently returned from a year-long study abroad program in Berlin where I worked on my German and visited a lot of inspiring museums. While interning at the NPM, I will be working with the Education & Visitor Services Department on a new series of self-guides that will take visitors on themed tours throughout the museum. As a History major I am very interested in ways of making history more accessible to the public and I hope that visitors will be able to experience the same passion for history as the folks working at the NPM do. Outside of work, I enjoy writing, cooking, and pursuing my personal interests of German/Austrian history, gender & sexuality history, and food history. I write regularly to several pen pals around the world and have secretly started my own stamp collection. I am still in the process of setting up my future partial-retirement job as a neighborhood mail carrier.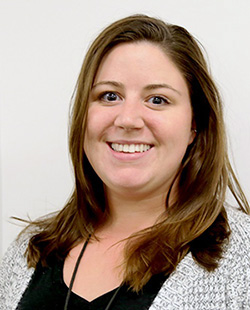 My name is Suzanne Slabaugh and I am a graduate student at Johns Hopkins University, where I am focusing my studies in Museum Studies. As a Maryland native, I have spent many summers exploring museums in D.C, especially the Smithsonian Institutions. These explorations fueled my desire to pursue a career in preserving history, so that future generations can experience the same joy I felt during all of these summers. This internship in the preservation department at NPM is giving me the opportunity to reach my goal as well as experience in handling objects, prepping exhibits, database training and much more.
We are looking forward to sharing more with our readers about the great research these scholars are working on, so stay tuned! Additional information about internship opportunities at the National Postal Museum can be found here.