New Curriculum Resource
03.14.2012
Blog
By K. Allison Wickens, Director of Education, National Postal Museum
I am always looking for great curriculum to share with the Postal Museum's education communities. If you are ever looking for material to support teaching about the impact of African Americans in history, you should always stop by USPS. Every year since 1978, it has issued a stamp honoring the contributions of African Americans with its Black Heritage series. This year, the stamp honors John Johnson, trailblazing publisher and founder of Ebony and Jet magazines.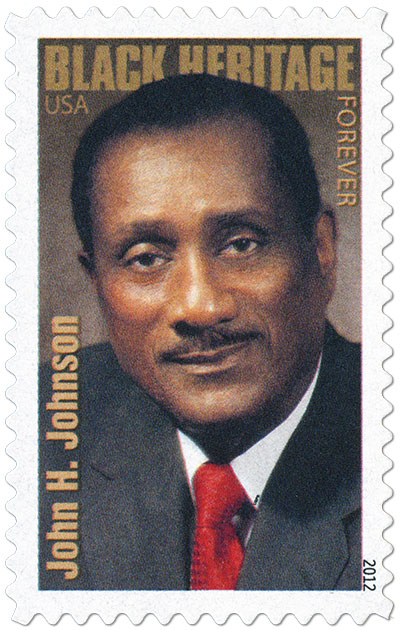 I was thrilled to get a preview of the new education curriculum kit created by USPS's Community Connection program (uspsconnection. com/educator-kits/, accessed March 14, 2012). Like with many Black Heritage stamps before, the USPS created an adjacent curriculum guide to inspire teachers and provide resources for their classrooms. Johnson's life serves as a window to so many 20th century historic milestones like the Great Migration and Great Depression. His work illustrates topics from Civil Rights to civil discourse. His publications are remembered for the information and visual representation of the lives of black Americans included in the national and international media dialogue.
His life as a publisher and journalist is also a wonderful platform to investigate key language arts standards. The signature piece of the free downloadable kit is a beautiful and stunning "editor's board" with photos, news clips, memos and quotes tacked onto it (uspsconnection.com/files/JohnsonBulletinBoard.pdf, accessed March 14, 2012). It's a great access point to the life of a 20th century publisher for both the details it puts forth and the big picture when you step back and see it all at once.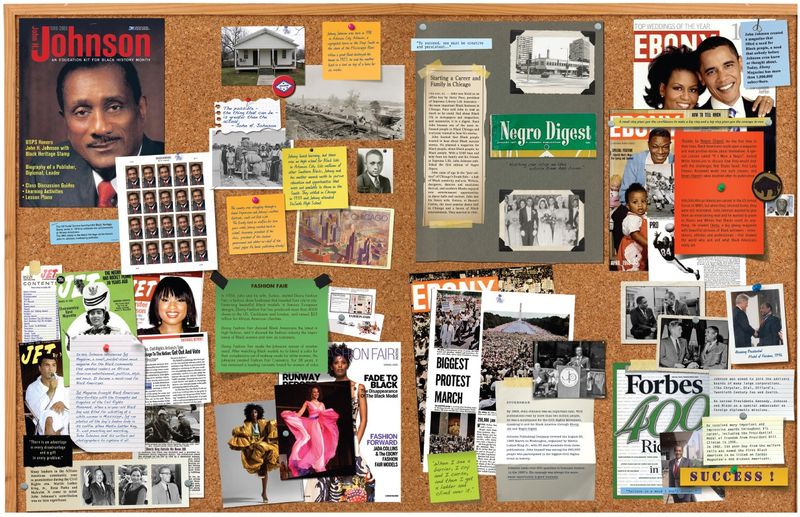 Looking and learning about his publications provides lessons in photojournalism, public speaking, reading comprehension, interviewing, and writing. These skill-based lessons are intertwined with concept themes like community, culture, media, individual dignity, fairness, and meaningful civic action, among others.
To learn about this and other USPS Community Connection programs go to: uspsconnection.com (accessed March 14, 2012).
To see African Americans featured on US stamps, take a look at the National Postal Museum's online exhibit: The Black Experience: African-Americans on Postage Stamps.
For more about the newest Smithsonian museum, the National Museum of African American History and Culture: http://nmaahc.si.edu.