New Vatican City Stamps Added to Collection Database
09.30.2011
Blog
By MJ Meredith, Museum Technician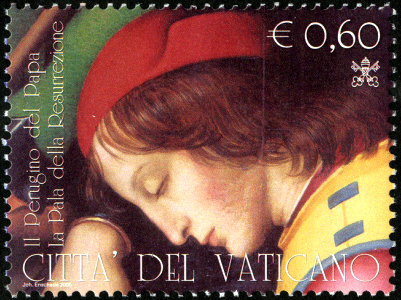 Vatican City might be the world's tiniest nation but it's no slouch when it comes to stamp design. In fact, Vatican City stamps are ranked by many among the world's most beautiful. What makes them so appealing? See for yourself on the Postal Museum's online catalog where you can view every stamp issued by this unique nation. This week we updated the collection to include the 2010 stamp issues. A few highlights include composers Chopin and Schumann, ancient Christian works of art and a stamp that unfolds into a miniature book.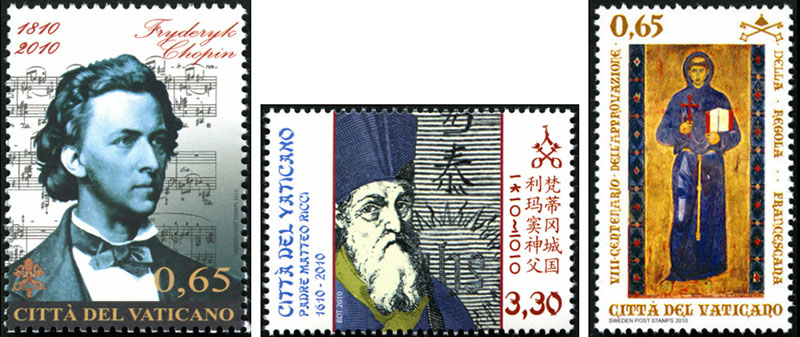 Not only beautiful, stamps from Vatican City cover topics from the church's vast history to famous works of art, music and much more. A few things about Vatican City that might surprise you:
More letters are sent each year, per inhabitant, from the Vatican's 00120 postal code than from anywhere else in the world.
Vatican City is less than half the size of the National Mall in Washington, D.C.
The Vatican City post office began operating just two days after the city became politically independent from Italy, issuing its first stamp on August 1st, 1929.
Head over to the collection database to browse the 1,500+ image gallery and pick up some interesting Vatican history along the way.