Elvis Presley -- The King -- Turns 75 Today!...January 8, 1935
01.08.2010
Blog
By Alexander Haimann, Collections Specialist

© United States Postal Service. All rights reserved.
Seventy-five years ago today Elvis Presley, The King of Rock 'N' Roll, was born in Tupelo, Mississippi. During a twenty-three year long music and film career (1954-1977), Presley entertained hundreds of millions of people around the world. His impact on music, the entertainment industry and world-wide popular culture is incalculable. In 1992, the United States Postal Service offered the American public two possible designs for a postage stamp commemorating Presley. Then USPS placed ballots in post offices around the country for the public to submit their votes. After tallying up 1.2 million submitted ballots, the resulting design appeared on January 8, 1993, in the form of the 29-cent Elvis commemorative postage stamp.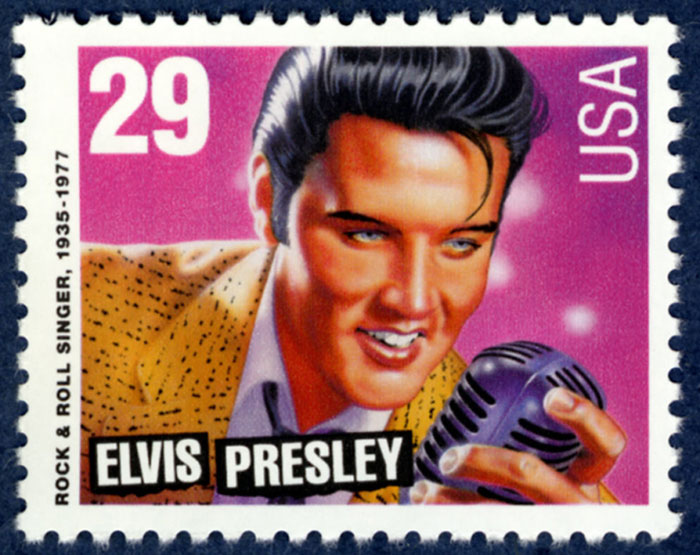 © United States Postal Service. All rights reserved.
Read more about the Elvis stamp & its design »
Tomorrow, Saturday January 9, 2010, the Smithsonian National Postal Museum will host "Return To Sender"-- a family event opened free to the public. Celebrate Elvis Presley's birthday by creating Elvis lyric inspired cards, learning about the story behind the 1993 Elvis Presley commemorative stamp and more! Don't miss this exciting NPM public program!