Happy Birthday Zora Neale Hurston! -- January 7, 1891
01.07.2010
Blog
By Alexander Haimann , Collections Specialist
Today the Smithsonian National Postal Museum is celebrating the 119th birthday of widely acclaimed American writer -- Zora Neale Hurston!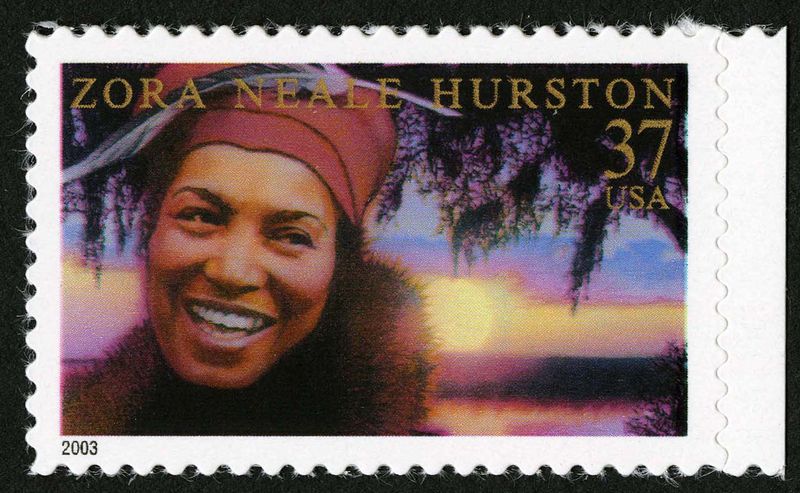 © United States Postal Service. All rights reserved.
Hurston was one of America's most original and accomplished writers, and a central figure in the Harlem Renaissance of the 1920s and early 1930s. She studied African-American heritage at a time when African-American culture was not a popular field of study. Though born in Notasulga, Alabama, Hurston moved to Eatonville, Florida at an early age. Eatonville was the first incorporated all-black town in the United States and the location that influenced the folklore and fiction that Hurston later wrote.
As a fiction writer, Hurston is noted for her metaphorical language, her story-telling, and her interest in and celebration of Southern, African-American culture in the United States. Her best known novel is Their Eyes Were Watching God (1937). In the 1970s, a new generation of African-American writers, most notably Alice Walker, rediscovered and republished many of Hurston's writings.
The United States honored Hurston on a postage stamp in 2003 as part of the Literary Arts Series. The portrait of Hurston featured on the stamp was adapted from a 1934 photograph of the famous writer taken by Carl Van Vechten in Chicago. The background, depicting a sunrise over a river and a tree dripping with Spanish moss, attempts to portray the scenary of Hurston's novel Their Eyes Were Watching God. The stamp's first day of issue ceremony took place on January 24, in Eatonville, Florida.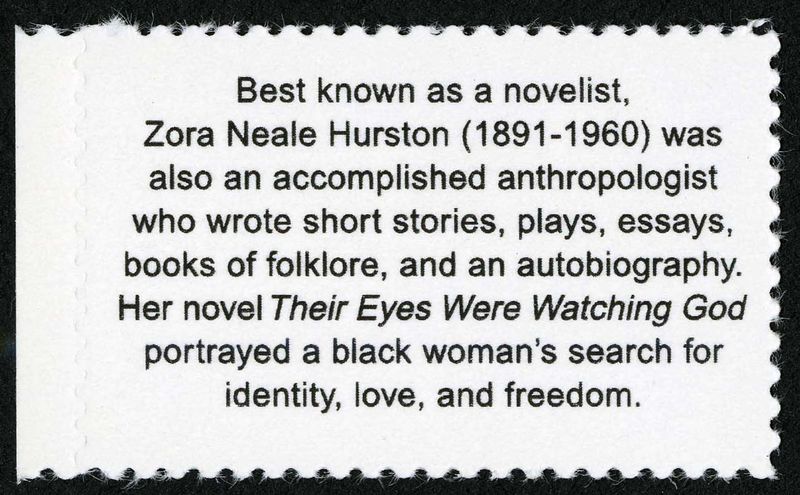 The Reverse of the 2003 Zora Neale Hurston stamp.