Postal Employees After Hours
01.12.2011
Blog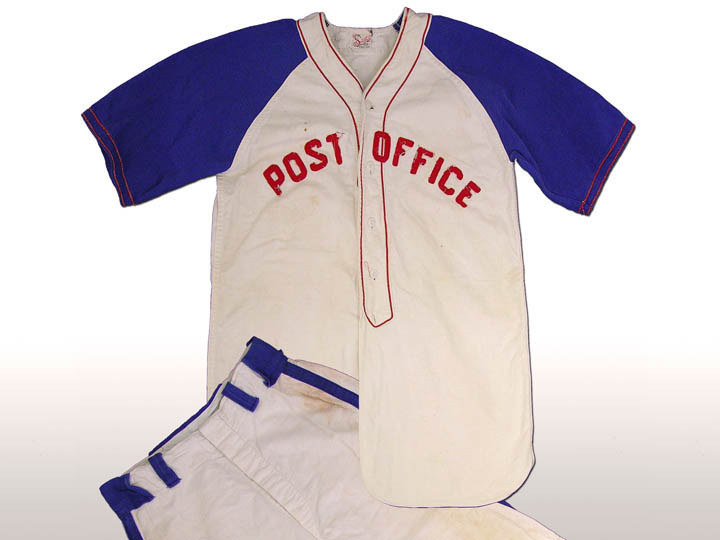 A post office baseball team uniform; part of the National Postal Museum's collection.
Like many Americans, postal workers have found ways to bond outside the office. Postal workers have had a long history of involvement in group activities outside of work hours, through sports teams, musical groups, charity work, and even in retirement. The National Postal Museum has launched a project to begin compiling an account of what postal-related organizations, past and present, do after normal business hours. A special microsite, Postal Employees After Hours, reflects some of these very special accomplishments and activities. It chronicles many of the postal-related organizations that were discovered during research completed in 2010.
Employees cited many reasons for participation, such as facilitating union solidarity, exploring common interests, and reaching out to the greater community. However, the reasons most often cited were the pure enjoyment of other postal employees' company and the fun of engaging in these various activities as a group.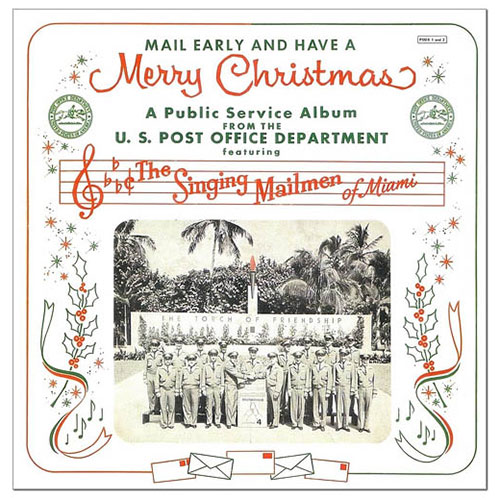 The Singing Mailmen of Miami's album promoting the Shop and Mail Early campaign.
The museum is encouraging current and former postal employees to enjoy the new Postal Employees After Hours microsite and help to expand the "community" even further. Contact Nancy Pope, Curator, with information concerning additional organizations at popena@si.edu. The museum is especially interested in historical groups and activities.
Visit the new microsite: Postal Employees After Hours