New Tours Offered on Weekends
01.05.2011
Blog
By Director of Education, K. Allison Wickens
At the close of 2010, the National Postal Museum welcomes a new crop of Volunteers who are poised to give tours in January 2011. Prompted by a talented but thin weekend docent crew, the staff recruited volunteers to fill the empty slots. We welcome a new group of experts who are passionate life-long learners and thrilled to bring the stories of the museum to our visitors.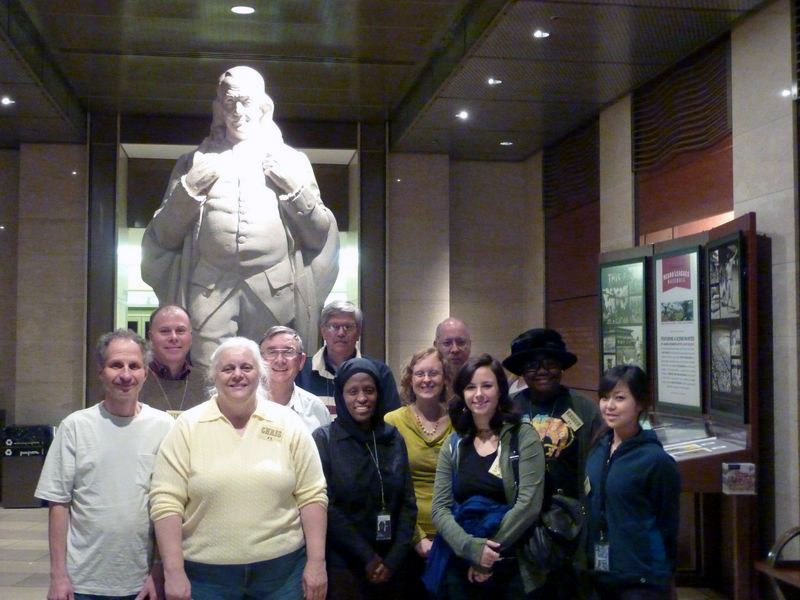 The volunteer class of 2010
Pictured above: Larry, Mike, Bill, Michael, Chris, and Lyndsey are new to the postal museum family. Hessie, Julia, and Tim, have already volunteered to support our public programs in 2010, are now qualified to interpret the galleries on their own!
Also pictured: Erin Blasco, Motoko Hioki, and Benjamin Franklin.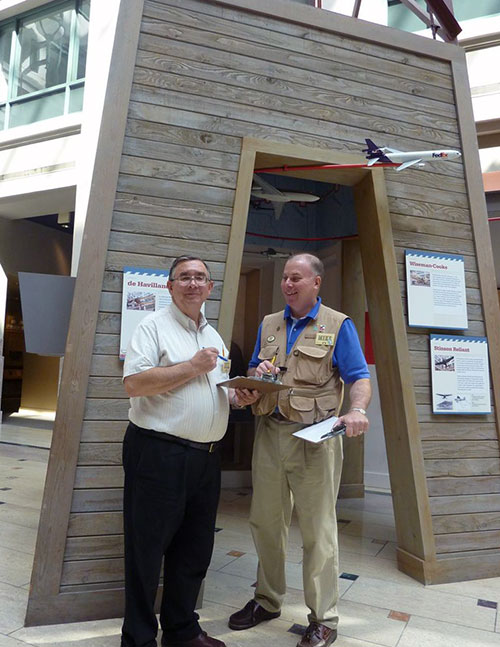 Volunteers get to know the museum and each other during training.
Training for the volunteers involved a thorough introduction to the museum, the historic and philatelic content, and informal learning and teaching strategies. Each volunteer has been tasked with creating their own tour that integrates museum objects with scholarly research and visitor interests. Themes of the new tours and activities range from biography to airmail to correspondence in times of war.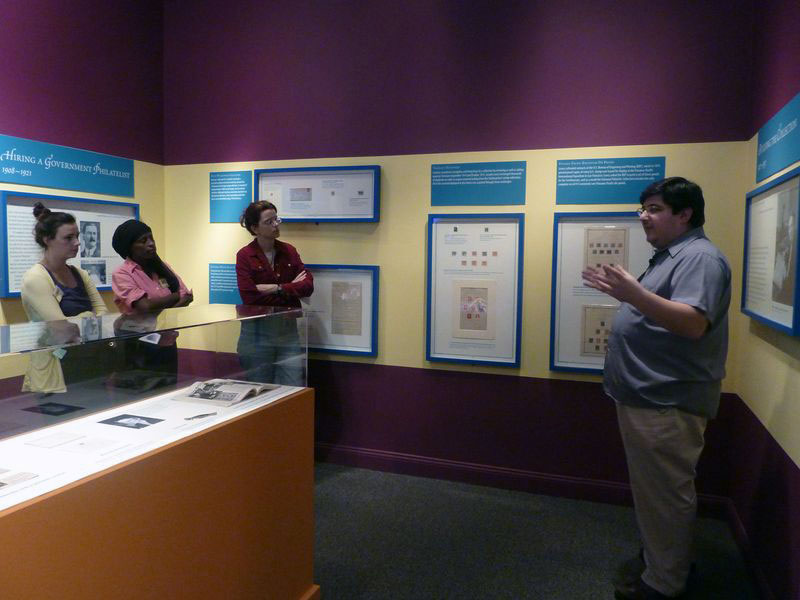 Curator Daniel Piazza leads a volunteer training in the exhibit.
Collecting History: 125 Years of the National Philatelic Collection
Trainees had numerous gallery exercises where they worked in teams and groups to get to know objects and visitors. They spent time with curators learning about the research behind the exhibitions and they spent time getting to know each other and becoming part of the NPM volunteer community.
Come to the museum in 2011 and enjoy a weekend tour with one of our new docents!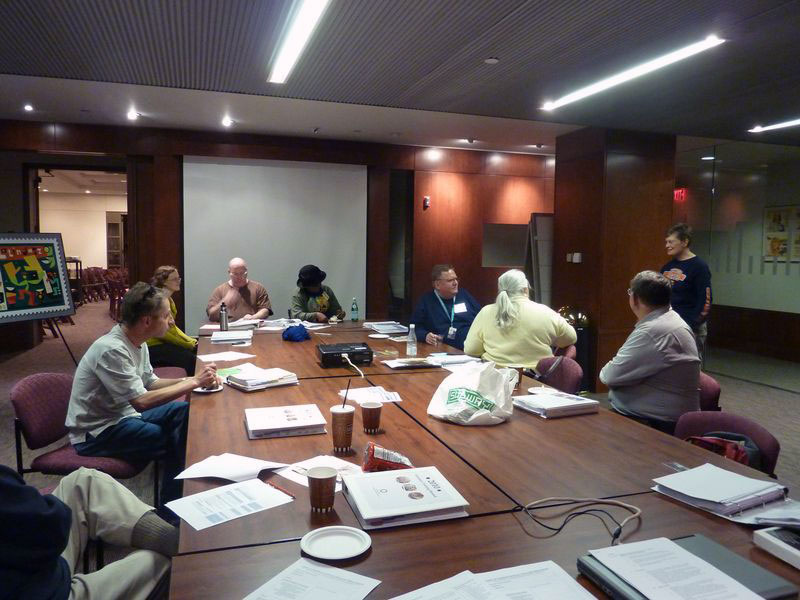 Volunteers enjoy an open discussion of educational theory and museum content.