What's Common and Unique at Once?
11.10.2010
Blog
By Historian and Curator Nancy Pope
In November 1958, New York Jeweler Harry Winston mailed his unique donation to the Smithsonian Institution. That donation was none other than the world famous Hope Diamond. Winston and jewelers across the country entrusted the common, everyday mail carrier with their gems. When asked about using the mails for the Hope Diamond, Winston told reporters that he typically used registered mail for sending his treasures.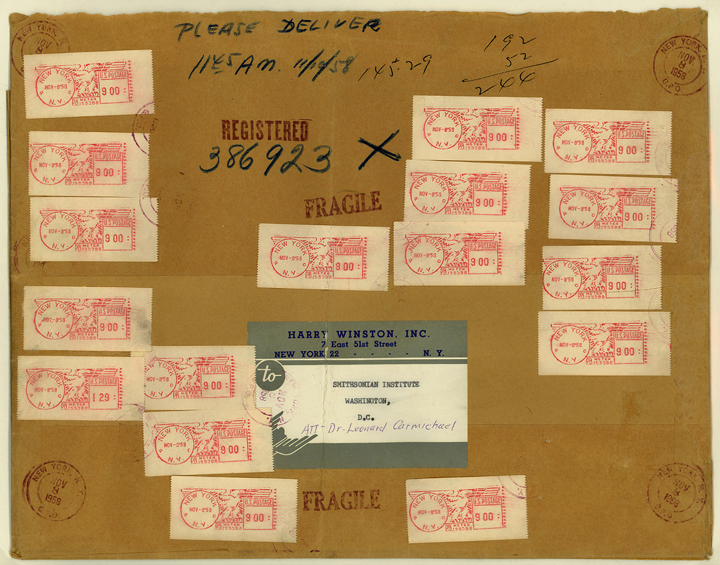 The National Postal Museum may not have this famous gem in its collection, but it is the repository of the package used to mail the gem (above). Winston paid $145.29 to mail the gem, $2.44 for postage and the rest for $1 million in insurance.
The Postal Museum is connected to this story in yet another way. The gem traveled from New York to Washington, D.C. in a Railway Post Office train car. When the train arrived at Union Station, the package was taken across the street to this building (which served as the City Post Office at that time). Here, it was picked up by postal carrier James G. Todd, who immediately drove the package to the National Museum of Natural History (where the gem is still on display) where Secretary of the Smithsonian Institution Leonard Carmichael signed for the package on November 10, 1958.