A Special Visit
06.13.2012
Blog
By Nancy Pope, Historian and Curator
One of the basics of history is that we usually never meet the people whose lives we study, their lives and deaths usually preceding us by years, decades, even centuries. Because of that, we treasure, instead, time that we are able to spend with their descendants. Usually we seek out such people, but from time to time, they find us first.
Last month, while researching some obscure pieces of postal history in the museum's library, I had a wonderful surprise. The granddaughter of Benjamin Lipsner (1887–1971), the nation's first Superintendent of the Airmail Service, dropped by the museum for a visit. Lipsner's granddaughter, Toni Perrin accompanied by her husband and several family members, wanted to see what had become of her grandfather's donations.

The day after I met the family, they returned to view some of the items Lipsner had donated to the Smithsonian. L-R: Laura Earle, Lispner's great granddaughter, David Earle, his great grandson, Laura's husband, Rich Earle, Peter Caikauscas, Carolynn's boyfriend, Carolynn Meader, Lipsner's great granddaughter, Charles Perrin and his wife, Toni Perrin, Lipsner's granddaughter.
Benjamin Lipsner worked for the Post Office Department for less than four months. But what an extraordinary four months they were! Lipsner had joined the US Army Signal Corps as the US entered the First World War, specializing in mechanics and engineering. When the Post Office Department convinced Congress to fund a new regularly-scheduled airmail service (between New York – Philadelphia – Washington, D.C.), the US Army was tasked with providing the pilots and planes for the service. Lipsner, now Captain of Air Service Production, was a major part of the first day of operation on May 15, 1918. Three months later the service was fully turned over to the Post Office and Lipsner traded his army commission for the position as the First Superintendent of the Airmail Service.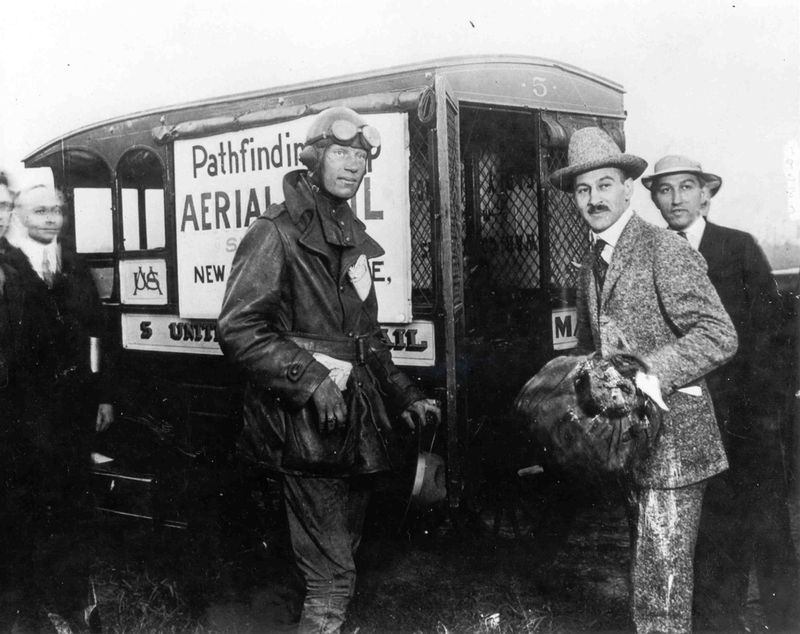 Superintendent Benjamin Lipsner (Right, with mailbag) and airmail pilot Max Miller (left) posed for this photograph at the start of the early September 1918 pathfinding flights between New York City and Chicago, Illinois.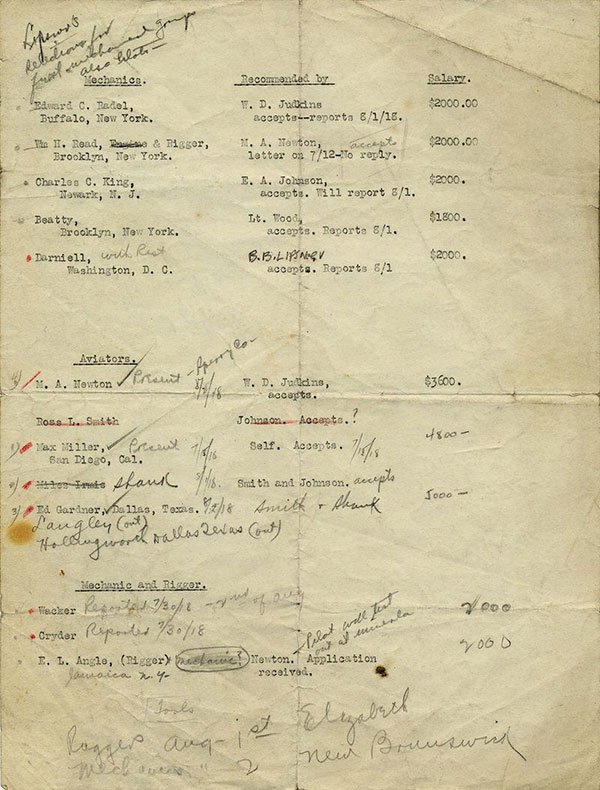 A list of the pilots and mechanics hired by Superintendent Lipsner. The men began work when the Post Office Department took over the airmail service on August 12, 1918. This list is one of a number of items from the early days of airmail service that were donated to the Smithsonian Institution by Benjamin Lipsner.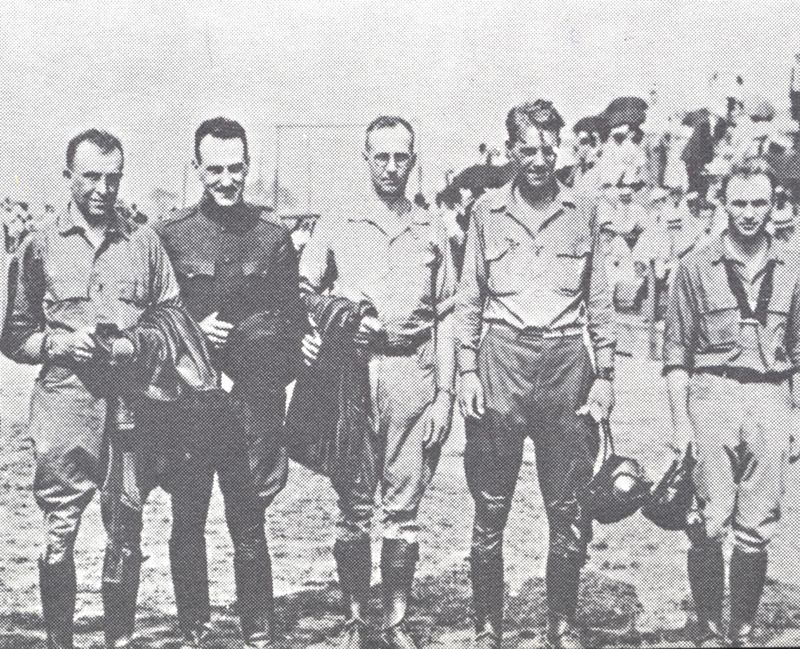 Benjamin Lipsner (2nd from the left) and his first postal airmail pilots. L-R: Edward Gardner, Maurice Newton, Max Miller, and Robert Shank.
Lipsner did not see eye-to-eye with his boss, Second Assistant Postmaster General Otto Praeger. The drama of a short-lived pilot strike, command decisions on equipment purchases and other disagreements led to an acrimonious split when Lipsner resigned in December 1918. Throughout his life, which led him to a variety of careers, Lipsner remained a vocal advocate of the nation's airmail service and friend to several of the early pilots. Among the items that made their way to the National Postal Museum through Lipsner was a flight suit used by Edward Gardner, a variety of early organizational notes and memos, telegrams from the September 1918 "Pathfinder" flights, and photographs of the early pilots and their aircraft.
I had a wonderful time visiting with Toni Perrin and her family during their visit to the museum, sharing stories of the man I knew only through assorted objects and documents with a woman who grew up knowing him simply as her grandfather. The family also took the opportunity to examine many historic items from the Benjamin Lipsner collection.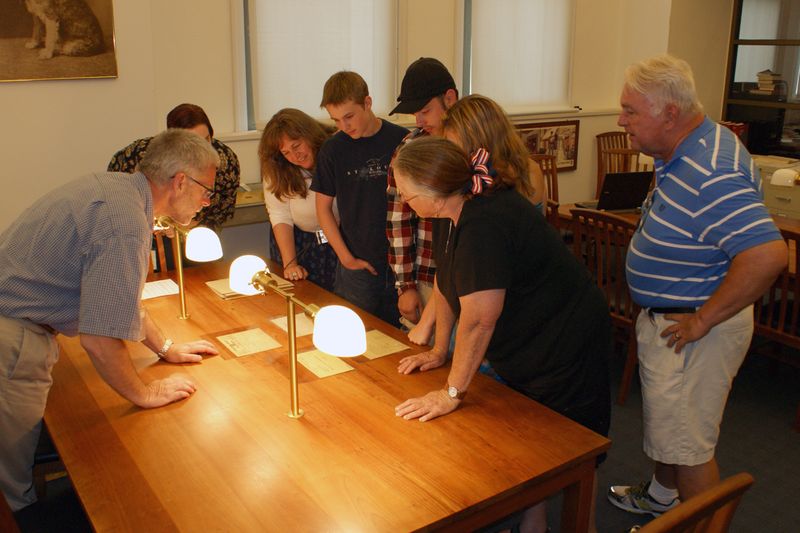 Ted Wilson, National Postal Museum Registrar, and Kellyn Hoffman, Collections Department, showed off some of Lipsner's donated treasures to the aviation pioneer's granddaughter and her family.