19 Years of the National Postal Museum
08.07.2012
Blog
By Nancy Pope, Historian and Curator
A museum's 19th anniversary is not one usually celebrated by big parties full of balloons, cakes, and presents. But it is a nice opportunity to reflect on the past through a blog post.
On July 30, 1993, the National Postal Museum opened, offering at long last an opportunity to share more than just a few objects from the Smithsonian's philatelic and postal history collections with the public. Over the years the museum has been host to dozens of exhibits, hundreds of public programs and events, and millions of visitors. In the late 1990s we began sharing the world of the postal museum with the even larger audience of the internet, launching our first website.
In the interests of history, I am taking this opportunity to share some images from the earliest days of the museum, when it existed only in our minds and on designer's pads. In order to help people understand the vision of the museum's exhibits, designers produced a variety of materials, including a large white scale model of the building and exhibits that each represented our latest thinking as exhibits developed. As you will see, a few designs were realized "as is" but many were tweaked here and there as the creation processes progressed.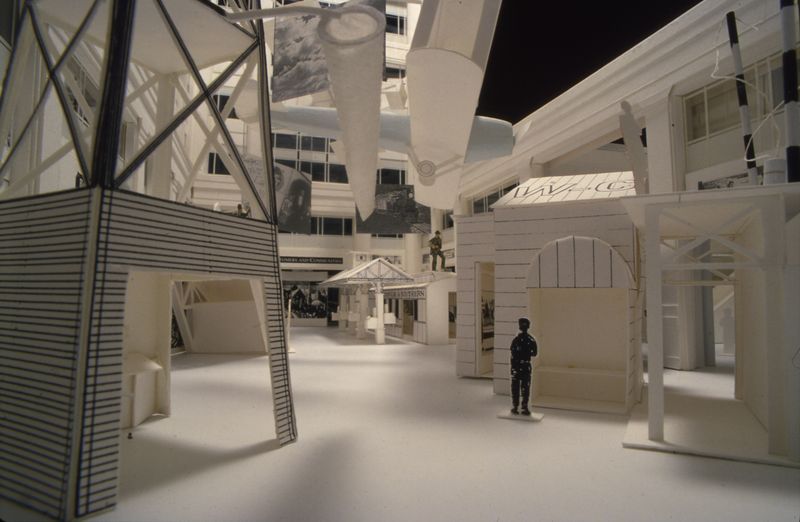 Image from the white scale model of the future National Postal Museum shows a relatively accurate version of what would become the museum's opening exhibits in the atrium "Moving the Mail" area.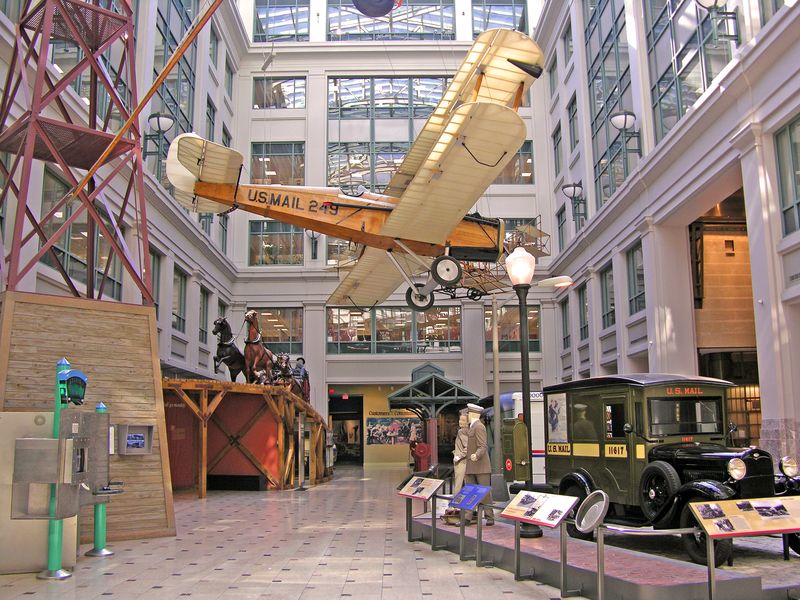 Photograph taken from the same spot as the white model image shows the museum's "Moving the Mail" atrium exhibits as they appeared in 2010.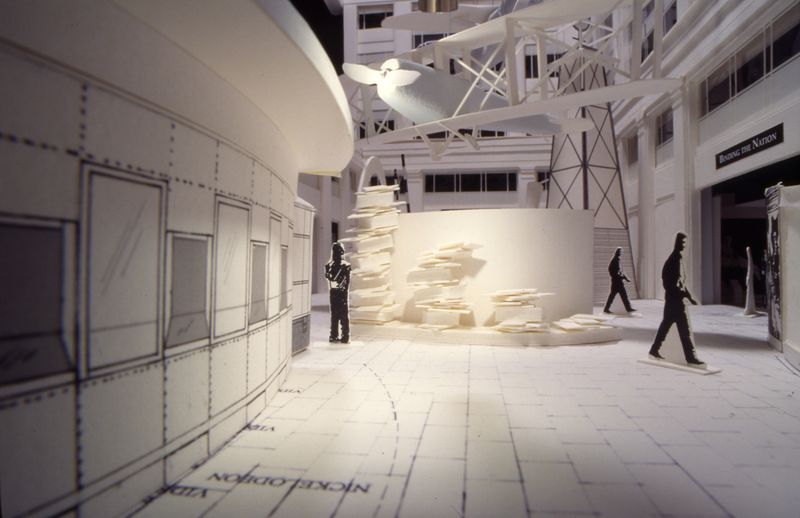 Image from the scale model of the "Moving the Mail" atrium exhibit area as it was once envisioned. The train made the final cut, the center area that included stacks of mail did not.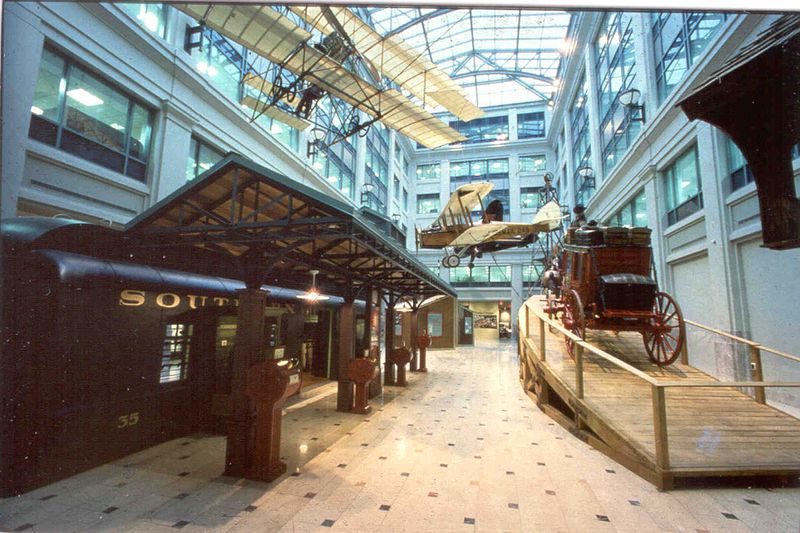 A photograph from almost the same angle shows the museum's atrium exhibits as they looked when the museum opened in 1993.

"Romance vs. Reality," the museum's Pony Express exhibit as originally envisioned.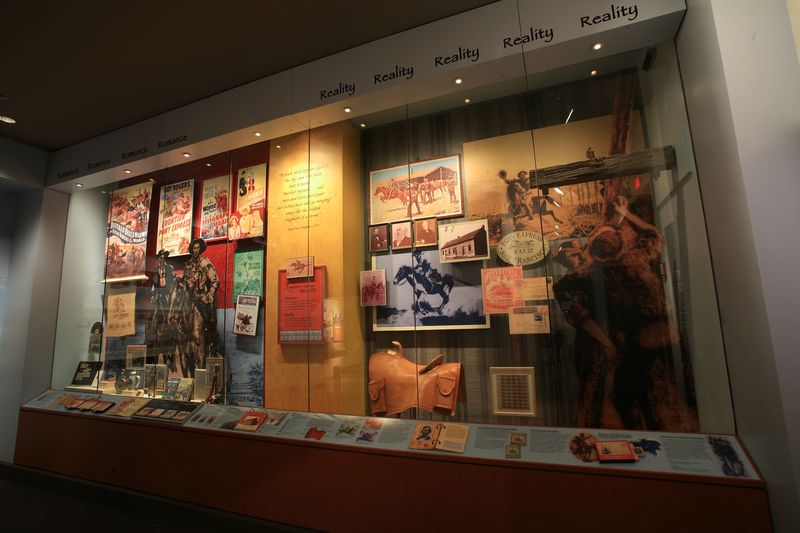 "Romance vs. Reality" as it looks in 2012.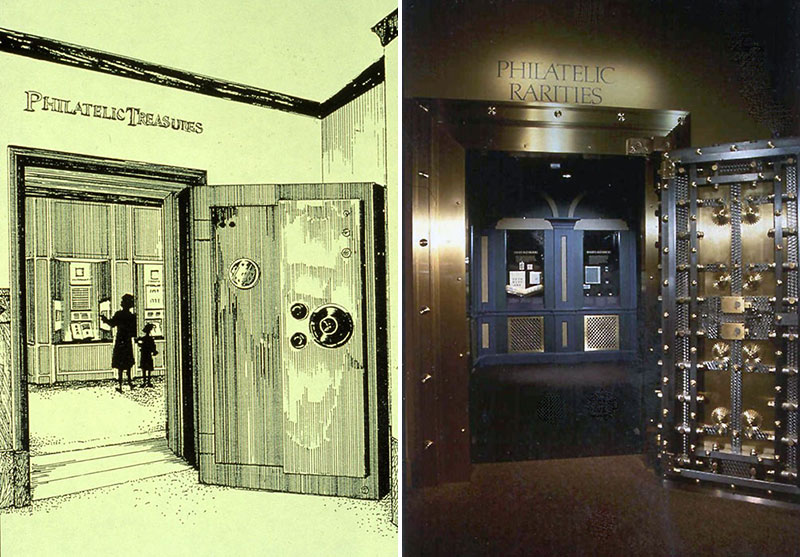 Aside from a name change "Philatelic Treasures" became "Philatelic Rarities" the vault door and rarities area looked the same in the design and this 1993 image.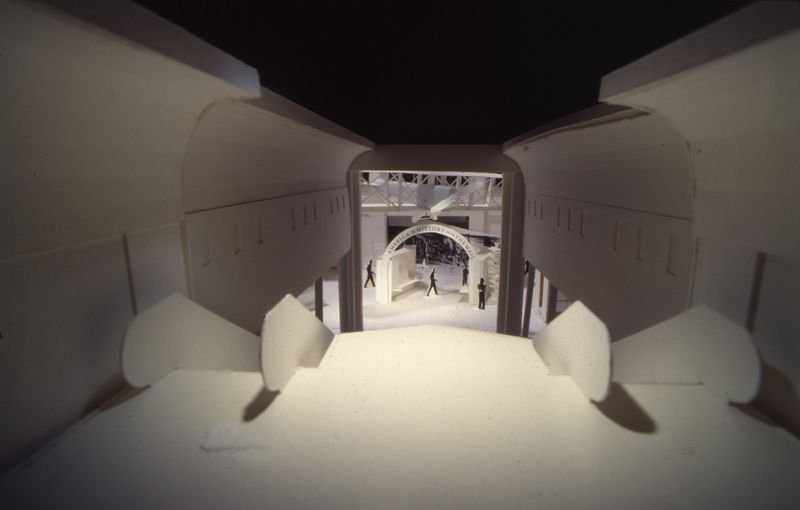 While the view of the atrium changed between design and final construction, the entrance to the museum just needed a safety rail between the escalators to match up with the entrance as it looks today (below).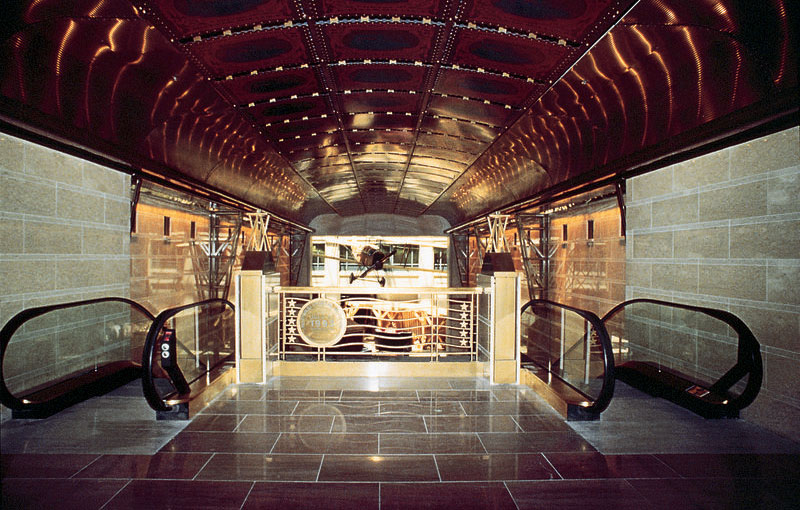 The entrance as it looks today.