The Busiest Day of the Year
12.14.2015
Blog
By Nancy Pope, Historian and Curator
This year, the US Postal Service predicted December 14 would be the busiest mailing day of 2015. And no doubt consumers and businesses across the country are hard at work trying to make that come true. December has long been a busy month for the Postal Service, but the 21st century has brought some interesting changes when it comes to mail. Where once the mail was filled with cards and some packages, the tables are turning. While letter volume (including Christmas cards) has gone down, package volume is soaring. And you're a part of that trend if you've ever bought something online and had it delivered.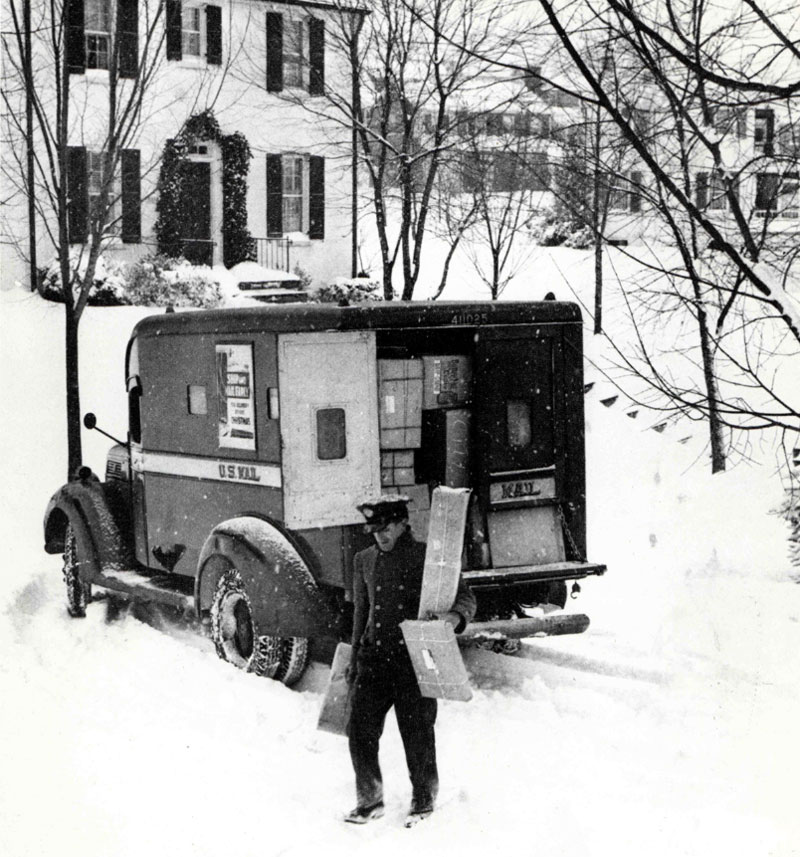 Letter carrier making his way through the snow to deliver packages in the 1950s.
Today the mail is filled with packages flying off the shelves of online giants like Amazon as well as small stores consumers are finding across the country thanks to Google. Looking for the perfect box of pecans for your father? Well the Internet will find you stores all across the south that you can peruse for that perfect box. Whether you have them mailed directly to your dad, or to you for wrapping and mailing, you've added another package to the mail stream. From November 1 - December 31, 2014, e-commerce spending totaled $53.31 billion. While we're still in the midst of our holiday shopping, e-commerce spending from Thanksgiving Day through Cyber Monday hit $11 billion, a 15% increase from last year. That's a lot of packages added to the mail stream.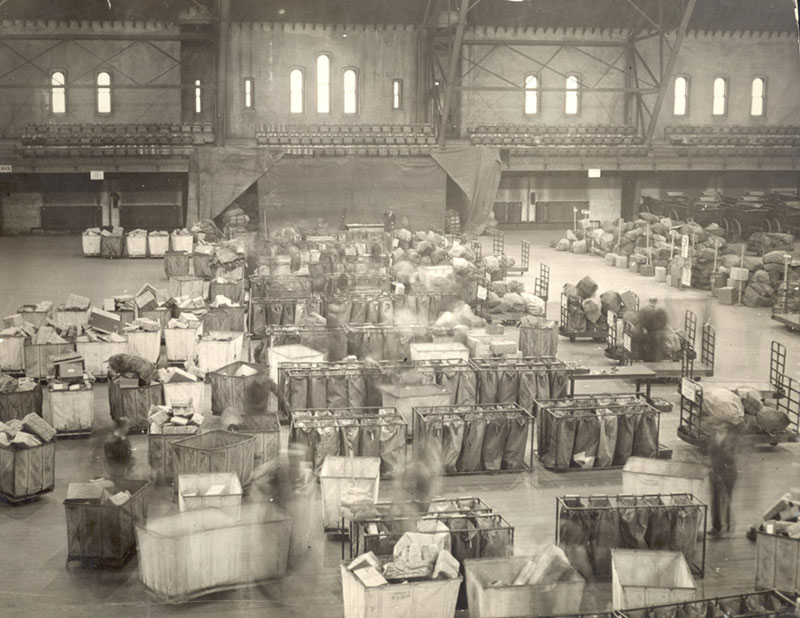 Even without e-commerce, New York's December mail volume was so high they had to rent space in the Brooklyn Armory to store mail in 1924.
And we'll be getting those packages. The USPS will be delivering packages every day of the week in high volume areas from November 29 – December 20. They anticipate they'll average 5 million packages each of those Sundays. And as you've noticed if you're getting those packages, some of them originated as either UPS or FedEx service. Both companies use the Postal Service for "last mile" delivery – the term used for that letter carrier coming from his or her vehicle up to your door.
The National Postal Museum would like to wish everyone a very happy holiday season. Hopefully you'll be able to get everything on that shopping list purchased, wrapped and sent so you'll be able to spend at least a few days sitting back and relaxing.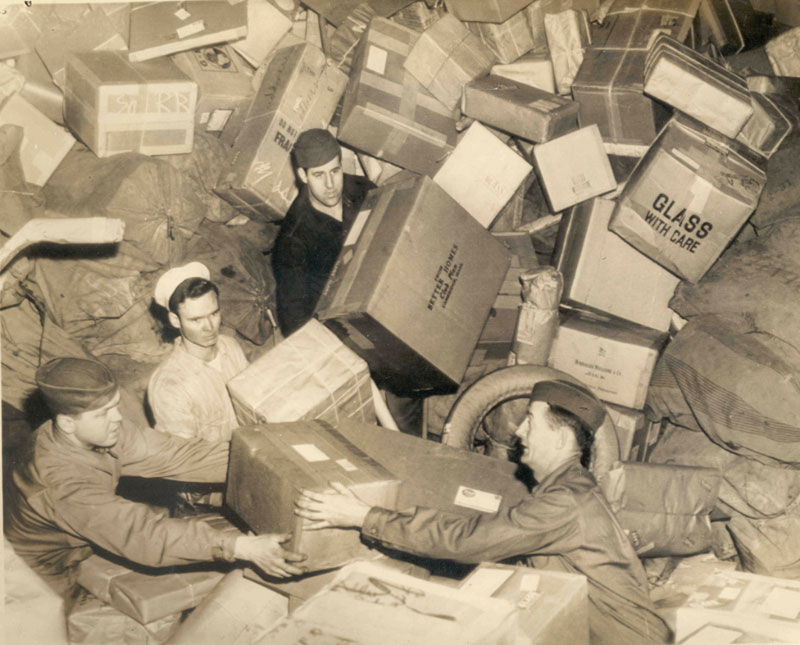 During World War II the number of holiday packages could be overwhelming.