National Postal Museum To Unveil Art Exhibition
11.18.2015
Blog
By Marty Emery, Public Relations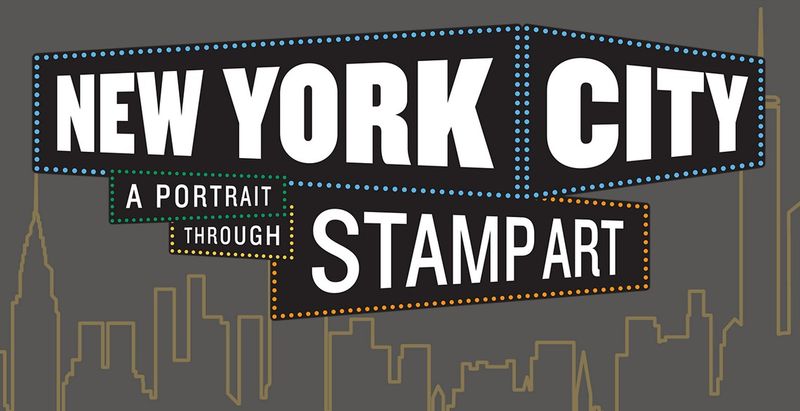 On View Dec. 10 - Mar. 13, 2017
The Smithsonian's National Postal Museum is unveiling an exhibition of original artwork Dec. 10 titled, "New York City: A Portrait Through Stamp Art." On display through Mar. 13, 2017, 30 pieces of original artwork will be publicly displayed for the first time, celebrating the influence of New York City on American society.

MERENGUE Let's Dance Stamp Art
The artwork is part of the Postmaster General's Collection, which includes more than 5,000 original pieces of art commissioned by the U.S. Postmasters General for stamps issued during a 70-year period. The collection includes not only the final approved art that can be seen on many U.S. postage stamps, but also concept drawings that were submitted for consideration but never used.  The collection is owned by the U.S. Postal Service and is on long-term loan to the National Postal Museum. The exhibition provides the museum an opportunity to raise awareness of the collection.
The original works will be displayed in six thematic categories relevant to New York City's heritage. These categories—Baseball, Broadway, City Life, Icons, Politics and Music—will showcase a variety of art styles, mediums and colors used to create some of America's most beautiful stamps. The artwork honors important citizens, events and iconic buildings that have defined New York City as one of the greatest cities in the world. The museum has designed a special pictorial postmark that will be available to visitors at the philatelic center inside the museum.
"Visitors will have the chance to see original artwork revealing the energy, history and impact of one of the world's most beloved cities," said Allen Kane, museum director. "By seeing New York City through some of its most recognizable facets—including its famous icons—visitors will reflect on their own connections to the city and appreciate the way postage stamps help share and celebrate our nation's history, heritage and heroes."
Six pieces of the artwork—one from each category—will be on display at the World Stamp Show–NY 2016. The special showing will take place May 28–June 4, 2016, at the Javits Center in New York City. The World Stamp Show carries on the tradition of the once-a-decade international exhibitions from the past 100 years. Held in the United States, the shows typically occur on a year ending with "6" or "7," honoring the anniversary of America's first postage stamps issued in 1847. Admission is free throughout all eight days of the show.
This exhibition captures the diversity of New York City and its significant contributions to America's cultural heritage," said Calvin Mitchell, exhibition curator. "New York City serves as a beacon of the American way."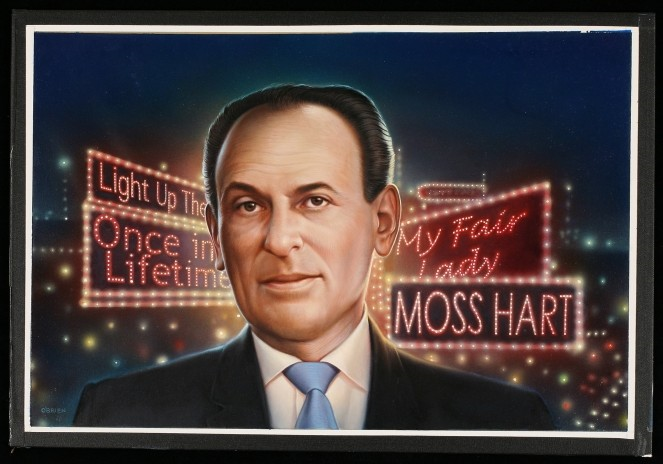 Moss Hart Literary Arts Series Stamp Art