NPM Celebrates Martin Luther King, Jr. Day...January 18, 2010
01.18.2010
Blog
By Alexander Haimann, Collections Specialist, Smithsonian National Postal Museum
Today, January 18, 2010, the United States celebrates the life and legacy of Dr. Martin Luther King, Jr.
King was born in Atlanta, Georgia, and attended Morehouse College, Crozer Theological Seminary, and Boston University. He was a minister at Dexter Avenue Baptist Church in Montgomery in 1955, and coordinated the Montgomery bus boycott. He moved to Atlanta, Georgia, to serve as co-pastor of Ebenezer Baptist Church in 1959, and from there he helped organize Civil Rights demonstrations and voter registration in Alabama and Georgia.
Between 1960 and 1968, King was the most powerful and popular leader of the African-American protest movement. He spearheaded mass action through marches, sit-ins, boycotts, and nonviolent demonstrations that profoundly and positively affected America's attitudes toward racial prejudice and discrimination. In 1963, King became the first African-American honored as TIME magazine's Man of the Year, and in 1964, he was awarded the Nobel Peace Prize.
Discover other online materials from the Smithsonian National Postal Museum related to Black Heritage
Two United States postage stamps have featured Dr. King along with a depiction in the central selvadge of a U.S. souvenir sheet - all three are featured above. Millions of commemorative envelopes with Martin Luther King, Jr. related postage stamps canceled on the first day of the stamps' issue have been created by artists, graphic designers and collectors. Three examples of these first day covers are showcased below.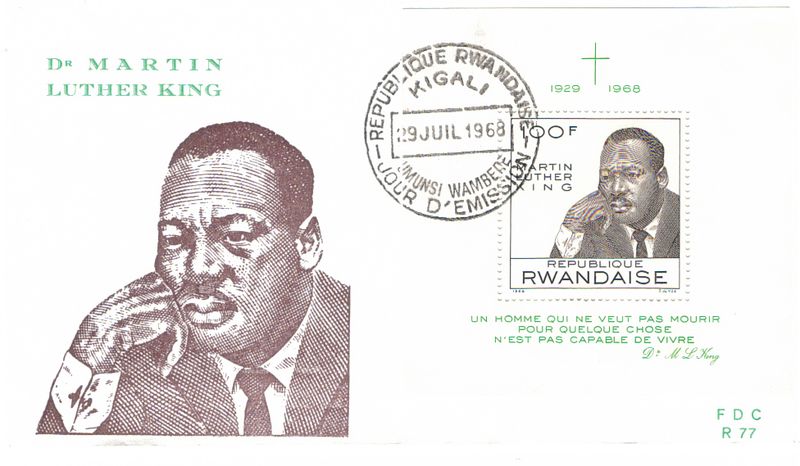 Special Thanks to Don Neal, Vice President of ESPER (Ebony Society of Philatelic Events & Reflections) and Lloyd de Vries, Chairman of the Board of the American First Day Cover Society for their assistance with this special NPM Blog Post.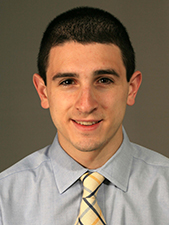 About the Author
Alexander T. Haimann, Collections Specialist & Web Projects Developer at the Smithsonian National Postal Museum, collects and writes primarily about the stamps and postal history of the U.S. during the first one hundred years of stamp production (1847-1947). Additionally, he develops internet based education projects and exhibits for the National Postal Museum. He is a member of the Board of Directors of the American Stamp Dealers Association, the Chair of the American Philatelic Society's Young Philatelic Leaders Fellowship and the publicist for the United State Philatelic Classics Society. His national and international society memberships include the American Philatelic Society, United States Stamp Society, Collectors Club of New York and the Royal Philatelic Society London.