Owney's Summer Adventure
05.03.2011
Blog
By Erin Blasco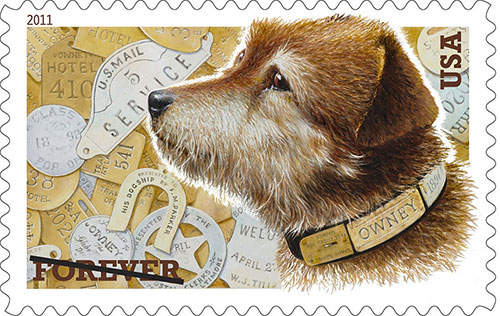 Owney the dog, rail-riding mascot of the Railway Mail Service, has been a faithful fixture of the Postal  Museum atrium, guarding the train car and delighting visitors since 1993. This summer, the traveling mutt will hit the road again and this week is your last chance to wish him "happy travels" until his return. This week, Owney will leave exhibit to undergo conservation work. He returns in July to a new exhibit, festival, and the first day of issue ceremony for his postage stamp.
Owney's Makeover: Conservation & Preservation
We'll be the first to admit: Owney is an old dog, and it shows. On Monday, May 9, 2011, Owney will embark on a makeover to give him a cleaner, softer appearance. Wish him farewell at the museum's National Train Day festival on Saturday, May 7th, 2011.
Owney's "makeover" will be completed by Paul Rhymer, former taxidermist of the National Museum of Natural History. Rhymer has worked on everything from giant squids to pandas to tiny shrews and says working on a medium-sized terrier mix will be a fun project. Though this sounds too simple, much of what Rhymer will be doing with Owney will be like a modern day "spa treatment." He will be shampooed, areas of the old paint and wax removed, hair dye applied where the fur has faded and some facial touchups around his mouth and eyes. Check back here for and interview with Rhymer and updates along the way. Rhymer will work carefully as Owney may have been preserved with arsenic, which was common in the 1890s.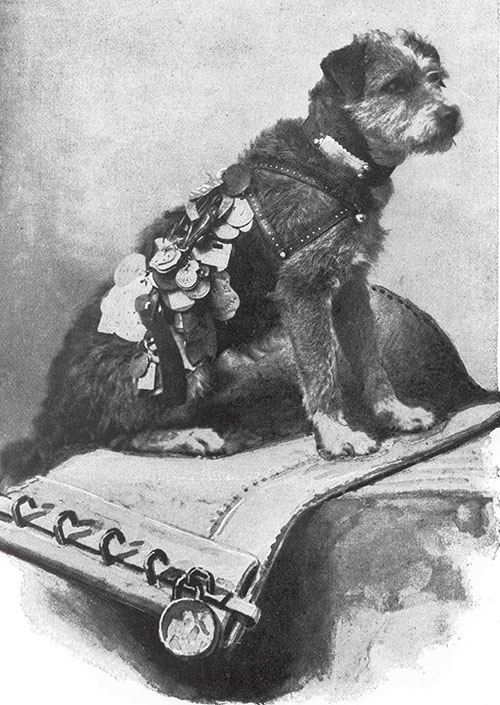 In the Dog House: A New Exhibit for Owney
Curatorial research has uncovered more of Owney's story than is currently on display and we wanted to incorporate this into Owney's exhibit. Opening on July 27, 2011, Owney: Mascot of the Railway Mail Service, will feature the newly rejuvenated Owney displayed at a slightly lower level to give his youngest fans a better view. New exhibit panels will convey the drama of Owney's adventures, share the importance of the Railway Mail Service as the nation's communication and transportation backbone, and display more images of Owney during his traveling years. The exhibit will include a historic railroad map indicating all the places Owney visited in the US so that visitors from across the country can see if Owney visited their area. Owney's tags will also be highlighted and arranged on his jacket for improved visibility.
Owney Travels Again… on Your Mail
As the star of many children's books and a longtime canine celebrity, Owney has had his share of honors. In July, he'll receive the ultimate acknowledgement of his importance to American history as he becomes the subject of a commemorative Forever stamp to be issued at the Postal Museum on Wednesday, July 27, 2011. A four-day festival celebrating all things Owney kicksoff at the stamp issue. Owney's stamp includes a portrait of Owney along with examples of his many tags.
Be sure to visit this blog again for updates on Owney's festival, conservation, stamp, how to celebrate Owney in your own community, and more! You can also hear directly from the mutt himself on Facebook and Twitter.