Party Plans for the Olympic Games?
07.17.2012
Blog
By Cheryl Ganz, Philately Department
Planning a party to watch the London 2012 XXXth Olympic Games, July 27 to August 12? Why not serve the same menu that the stewards served passengers on the zeppelin Hindenburg's flight as it flew over the opening ceremony of the XIth Olympic Games on August 1, 1936, in Berlin?
In the NPM exhibition Fire & Ice: Hindenburg and Titanic, you can view the menu from that flight as well as mail carried on the flight. Each lavish lunch and dinner onboard had a specially printed menu.
The XIth Olympic Games Berlin flight luncheon featured clam soup, beef in Madeira sauce, cauliflower, peas, potatoes, and salad. Diners then enjoyed an ice cream bombe topped with the Olympic Games rings on a flag, hot chocolate, coffee or tea, and cake. To promote the sporting event, the Olympic Games rings were painted on the side of Hindenburg's hull. After flying over Olympic Stadium, Hindenburg dropped twenty bags of mail by parachute at the Berlin airport.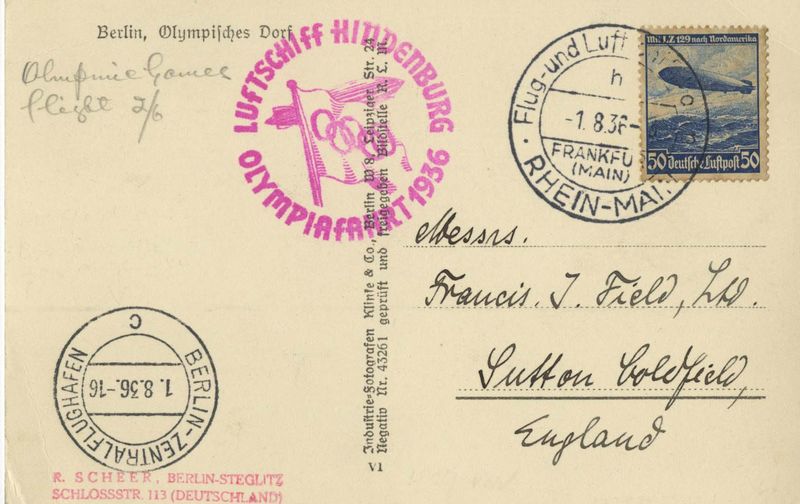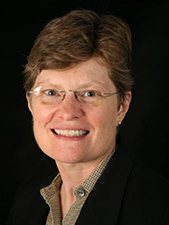 About the Author
Cheryl R. Ganz, Ph.D., is an internationally known philatelic expert, author, exhibitor and researcher specializing in aerophilately and zeppelin mail. She joined the staff of the National Postal Museum after earning a doctorate from the University of Illinois at Chicago and became chief curator of philately in February 2008. Ganz has curated an impressive array of exhibitions and brought the William H. Gross Stamp Gallery to life.