Pens & the Post Go Hand-in-Hand on May 29th
05.20.2010
Blog
By Erin Blasco, Public Programs Coordinator
When Tadas Osmolskis, a Postal Museum volunteer, brought a handful of World War II era pens to a Postal Museum museum program, something magical happened.
Kids, parents, and grandparents at the letter writing table were thrilled to write their letters with authentic pens from the era. Grandparents shared stories of their school days while kids marveled at the way the pens felt in their hands. "Everything I write seems more important," one young visitor said as he worked on his letter, enjoying that distinctive scratching sound that today's pens just don't make.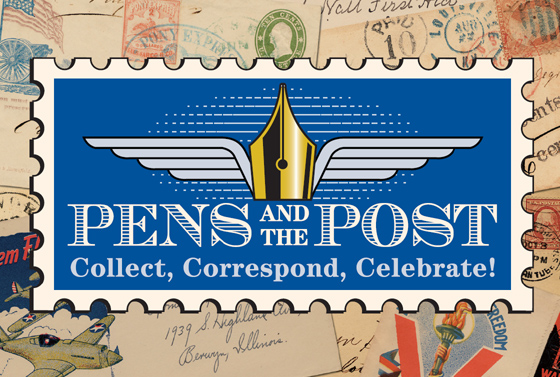 With the simple addition of a few Parker 51 pens, the letter writing table was transformed into a flurry of activity, conversation, and fun. Even Tadas, a stamp collector as well as a pen collector, was impressed with the visitors' reactions.
Clearly, pens and the post go hand-in-hand. Thanks to Tadas, a partnership was born between the Pen Collectors of America and the National Postal Museum. "Pens & the Post: Collect, Correspond, Celebrate!" was born. Pens and the Post will be a dynamic family festival featuring a multitude of hands-on activity stations and a roster of workshops taking place throughout the day, presented in partnership with the Pen Collectors of America and Fahrney's Pens. It takes place on Saturday, May 29th from 11 a.m. to 5 p.m.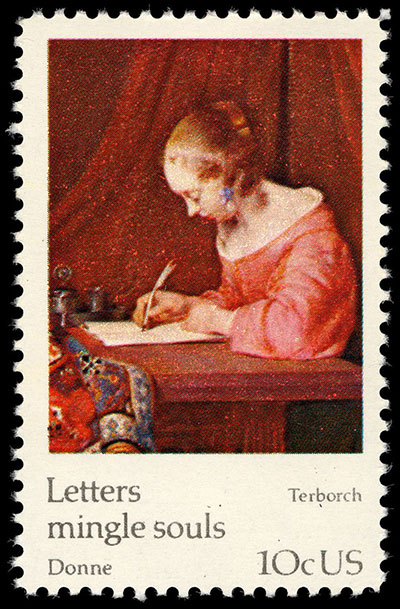 Here are just some of the ongoing activities taking place during the festival:
At just 12 years old, Sophia Breuer has her own line of colorful, creative greeting cards that are a big hit at nationwide stamp shows. Visitors to her activity table will select gorgeous materials, learn crafting techniques that make Sophia's cards special, and make their own handmade cards.
Expert calligrapher Deborah Basel will write visitors' names in the beautiful Copperplate style of calligraphy and share the fun of calligraphy.
At the "Pen Petting Zoo," presented by Fahrney's Pens, visitors can take impressive fountain pens for a spin.
John Bosley, author of Vintage Inks, welcomes visitors to the "Think Ink" activity, where they'll discover how ink changed throughout history and sample a rainbow of ink colors.
The "Paper Trail" activity is all about the satisfaction of finding the perfect pen-to-paper match. Nan Jay Barchowsky is a handwriting specialist with more than thirty years experience. She'll share the history of paper and provide lots of different papers to sample from Mohawk Fine Papers.
Just in time for Memorial Day, the "Mail & Morale" activity presents a great opportunity to learn about World War II correspondence, Victory Mail, and pens. Jim Rouse and Tadas Osmolskis will share images and artifacts from the World War II and guide visitors in writing letters to current US military members.
At the "Pen Postings" board, visitors will be encouraged to share their pen and correspondence stories, give a shout out to their favorite pens, and share stories of that special letter that made all the difference. Top stories from the festival will be featured on the museum's Facebook page.
The Pen Collectors of America will have a meet-and-greet table where you can find out more about the community of pen collectors who are so passionate about fountain pens, their history, and manufacture.
Special mini-workshops will encourage deeper exploration of special topics from the fun of pen collecting to improving your penmanship. Each workshop includes a hands-on activity, opportunities to ask questions, and the chance to learn from the experts!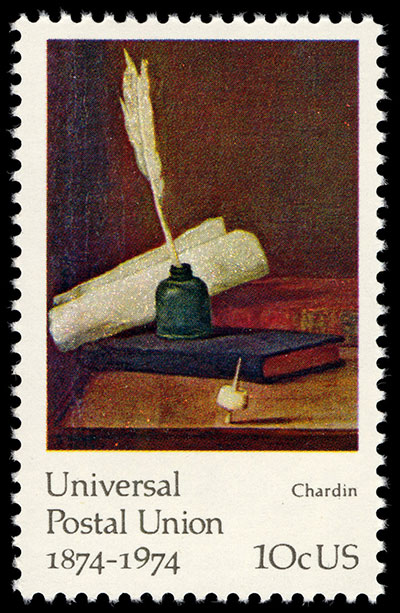 Pens & the Post Workshop Schedule:
11:30 a.m. – Pens for Kids Workshop presented by the Pen Collectors of America
12:30 p.m. – Cursive for Kids Workshop presented by Fahrney's Pens
1:30 p.m. – Pens for Kids Workshop presented by the Pen Collectors of America
2:30 p.m. – The Glory of Pen Collecting presented by the Pen Collectors of America
In preparing for Pens & the Post festival, the museum staff has enjoyed browsing pen, ink, and paper blogs such as Office Supply Geek, Ink Nouveau, The Pen Addict, Notebook Stories, Unposted, Penpedia, Felt & Wire, Pencil Talk, and many more.