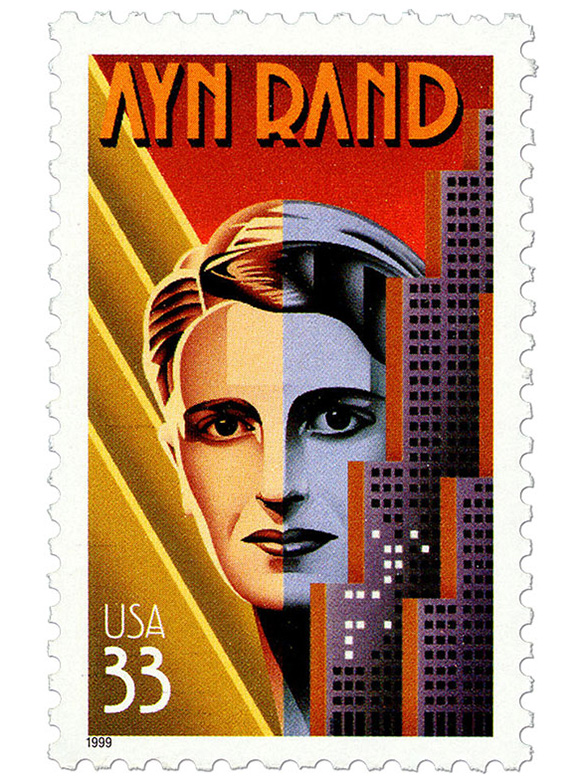 The 33-cent Ayn Rand commemorative stamp was issued on April 22, 1999, in New York, New York. The stamp was designed by Phil Jordan of Falls Church, Virginia, and illustrated by Nicholas Gaetano of Fletcher, North Carolina.
Author Ayn Rand is famous for "The Fountainhead" and "Atlas Shrugged". Born Alissa Rosenbaum in St. Petersburg, Russia, Ayn Rand came to the United States in 1926 at the age of 21. Later she became a US citizen. Rand believed that a productive society was the result of individual freedom and effort. Her philosophy shaped all of her books and made her an often controversial but respected author. This stamp continues the American Literary Arts Series.
42.5 million stamps were produced by Ashton-Potter (USA) Ltd., in the offset process.
Reference:
Postal Bulletin (March 11, 1999/ April 8, 1999).