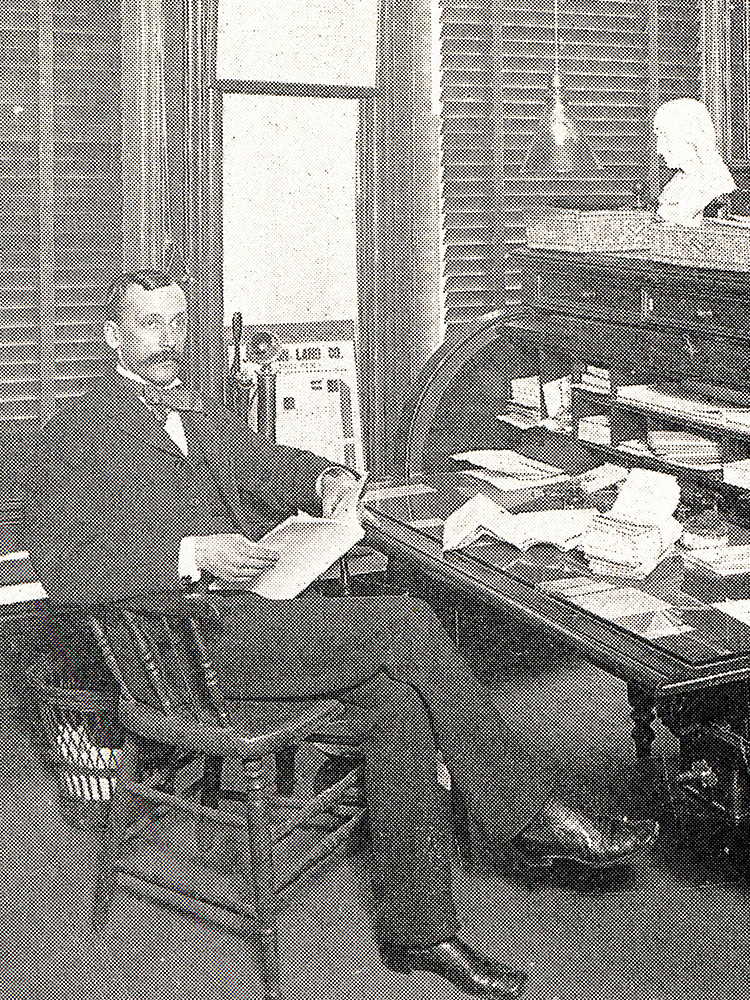 Prior to 1906, Milwaukee attorney Benjamin Kurtz Miller (1857-1928) devoted considerable time to travel, research, and writing. He assembled libraries of fine and rare books on the law and political economy. He traveled to faraway places, visiting almost every country in the world. An avid big-game hunter, he also spent time in Africa, India, Alaska, and the American West, and he adorned his summer home in Wild Rose, Wisconsin, with his collection of trophy game heads. Then In 1918 Miller (1857-1928) bought one of the famous "Inverted Jenny" stamps. The purchase redefined his collecting interests: philately went from being one of his many hobbies to becoming his obsession.
Miller's greatest achievement as a collector came in philately, a hobby he had enjoyed since his youth. After purchasing the Inverted Jenny, he intensified his collecting, purchasing from up to thirty dealers. By the early 1920s, he neared his ultimate achievement: collecting one example of every U.S. postage stamp known in his day, including rare grills, special printings, all coil and vending machine examples, and back-of-the-book issues. He collected many varieties, too-color shades, frauds and forgeries, fresh unused stamps, and varied cancellations. Further, he enjoyed "plating" stamps, seeking one copy for each position on a printing plate. His outstanding plating achievement was collecting the 1847 10-cent Washington, on and off cover. Only his death prevented him from discovering the one missing item from that study, position sixty-one from the right pane.
The Royal Philatelic Society recognized Miller's philatelic accomplishments and scholarship by advancing him from "member" to "fellow" status. He donated his comprehensive stamp collection to The New York Public Library for public display in 1925, three years before his death.
The Miller Collection has had a life of its own, including thefts and recoveries, and is chronicled in Rarity Revealed: The Benjamin K. Miller Collection by Scott R. Trepel with Ken Lawrence (Smithsonian National Postal Museum and The New York Public Library, 2006).