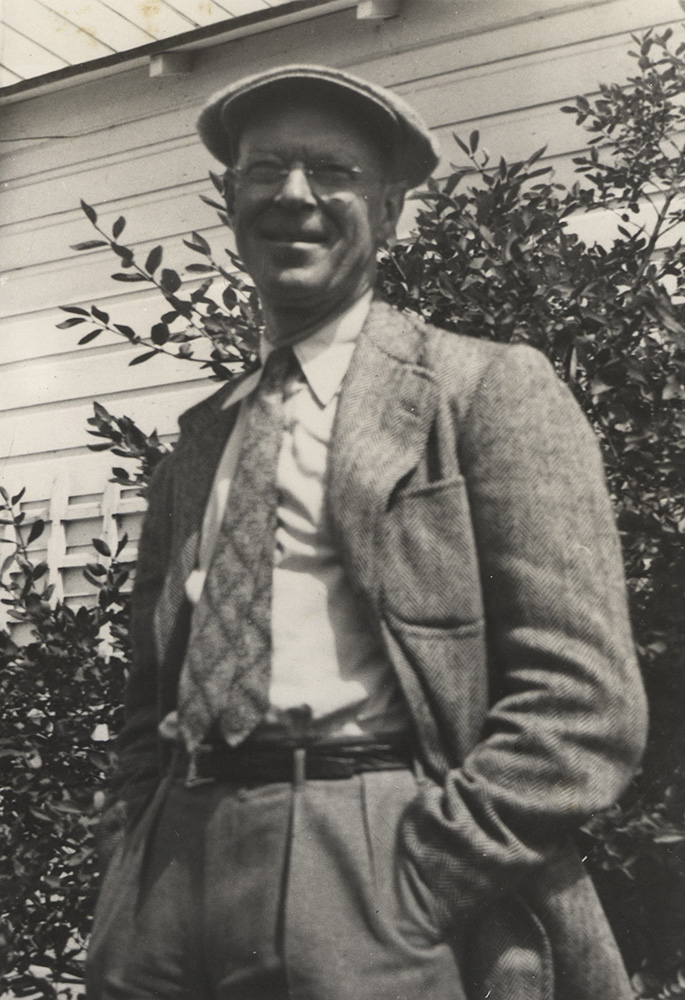 Ernst Wilfred Puttkammer (1891-1978), though he traveled widely, spent most of his life in Chicago, the city of his birth. His father emigrated to Chicago from Strailsernd, Pomerania, Free State of Prussia, in 1885. In Chicago, his father wholesaled coal and owned Southern Illinois mines. Tutors educated Puttkammer, who attended Princeton and then the University of Chicago Law School for higher education. He served in the American Expeditionary Force during World War I.
Upon returning from Europe after the war, Puttkammer practiced law for a short time and then accepted a position at the University of Chicago Law School, where he taught criminal law for thirty-six years. During his tenure, his text "The Administration of Criminal Law" became a standard law text. Puttkammer was active in the Chicago Literary Club. He, his wife Helen, and their children Lorna and Charles summered on Mackinac Island, Michigan. He also developed a major collection of American stamps and one of the world's most comprehensive collections of German Empire stamps.
Puttkammer donated his Germany collection of roughly 25 volumes to the Smithsonian in 1975. The collection includes German states, German essays, stamps, and postal history.
Mary T. Sheahan, National Postal Museum