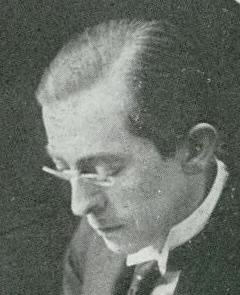 British philatelist and bibliophile Frederick John Melville (1882-1940) left an incomparable legacy to the philatelic world - a lifetime of research and editing and a library that ranks among the most superb ever organized in Great Britain. In 1940, the Library of Congress purchased Melville's philatelic library. The LOC transferred a large number of the Melville library's duplicate volumes and other items to the Smithsonian Institution Libraries, which houses the material at its National Postal Museum branch.
Melville, who often discussed stamps with King George V, wrote over one hundred books and appears frequently in the catalogs of libraries such the Collectors Club of America, the National Philatelic Library, and the Smithsonian Institution Libraries. Among his contributions are The ABC of Stamp Collecting (1903, 1922, and 1926), The Postage Stamps of Great Britain (1904), and The Postage Stamps of the United States (1905). His last book, Modern Stamp Collecting, appeared in 1940. He edited The Stamp Lover, Postage Stamp, Stamp Collector's Fortnightly, and British Philatelist. In 1921, he was one of the original signers of the Roll of Distinguished Philatelists.
Melville founded London's Junior Philatelic Society (later renamed the National Philatelic Society), an organization serving the interests of young or beginning collectors. He acted as president until his death. He was also a founding member of the Philatelic Literature Society.
Mary T. Sheahan, National Postal Museum