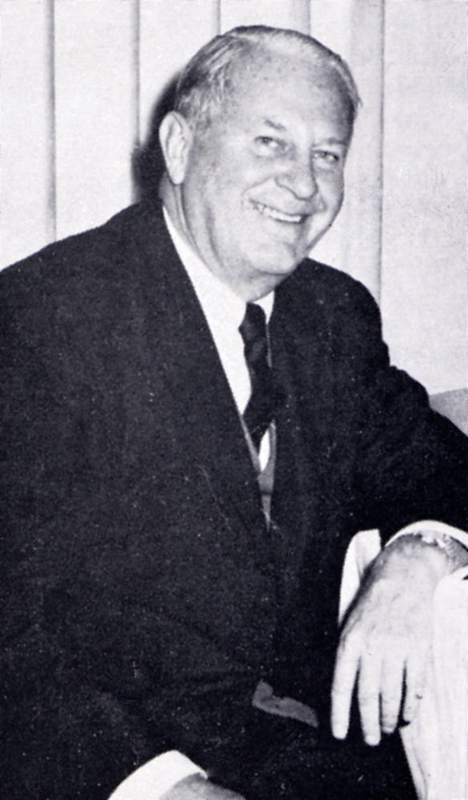 George Ludlow Lee, born in 1901 in Newark, New Jersey, graduated from Cornell University in 1923. Three years later, he founded Red Devil Tool Company in Union, New Jersey. He enjoyed a lifelong passion for flying and was among the first to use a plane for business purposes.
During the early 1950s, Lee discovered the satisfactions of stamp collecting. His collection of Canadian plate blocks, which included twelve of the "impossible" positions of the 1939 World Visit issue, ranked among the world's finest. He owned numerous copies of the "Inverted Seaway" stamp, and donated a used copy – one of eleven known — to the National Philatelic Collection in 1961.
In the same year he also donated 557 "Egypt Royal Imperforate" stamps (approximately 10% of all the copies in existence). Beginning in 1926, when the government of Egypt began printing its own stamps, the first sheet pulled from each new printing plate was printed on thick paper and delivered to the palace without perforations or gum as a presentation piece to King Fuad. This practice continued under Fuad's son, King Farouk, until the revolution of 1952. The existence of these imperforate copies was unknown until Egypt's revolutionary government ordered the royal collections sold at auction in 1954. Lee acquired some of the stamps, and his collection formed the basis of a catalogue, which he published in 1959.
Lee was a member of numerous prestigious philatelic organizations, including the Royal Philatelic Society of London, Royal Philatelic Society of Canada, and the Collectors' Club of New York. He served as director of the Royal Egypt Society of Cairo and the American Airmail Society.
Mary T. Sheahan, National Postal Museum