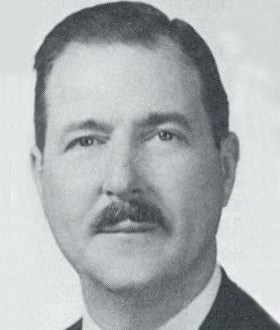 John R. Boker, Jr., began developing his legendary collection of pre-cancels at the age of ten, when he received a box containing pre-cancels of New York and New Jersey. He donated the exquisite collection to Smithsonian in three lots throughout the 1950s. He also donated 1,775 United States tobacco sales revenue stamps in 1956.
Boker, a decorated U.S. infantry major during World War II, enjoyed lifelong prominence in the New York business world. In addition, he held key positions in numerous philatelic societies, including the New York Pre-Cancel Club and Collectors Club of New York. His awards were many. The Collectors Club named him, along with Alfred F. Lichtenstein, one of the two outstanding philatelists of the twentieth century. He received the Smithsonian Institution's Lifetime Achievement Award in 2002.
Born in New York City in 1913, Boker graduated Phi Beta Kappa from Yale University in 1933. He died in 2003.
Mary T. Sheahan, National Postal Museum