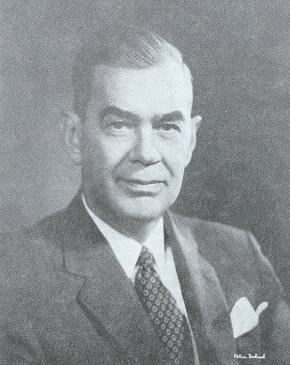 Morton Dean Joyce (1900-1989) began collecting stamps as a young boy growing up in St. Paul, Minnesota. His collection of United States revenue stamps, most dating to the late nineteenth century, ultimately emerged as one of the world's finest and formed the basis of George Turner's extensive study, published by the Bureau Issues Association. Segments of Joyce's revenue collections won the National Grand Prize at FIPEX (Fifth International Philatelic Exhibition) in 1956, the first time ever that a "back-of-the-book" exhibit ever won so prestigious an award. Between 1959 and 1960, he donated material related to revenue stamps to the Smithsonian as well as a collection of Christmas Seals.
An ardent researcher and writer, Joyce was instrumental in the publication of Pat Paragraphs, Sloane's Column, and Essays and Proofs of U.S. Internal Revenue Stamps. His generosity and financial support enriched the research of many in the hobby. He received significant awards for his collections, the most notable being the National Grand Prize at the Fifth International Philatelic Exhibition (FIPEX) in 1956.
Morton D. Joyce graduated from Princeton University, served during World War II with the Eighth Army Air Force in England, and enjoyed a successful career as a stockbroker.
Mary T. Sheahan, National Postal Museum