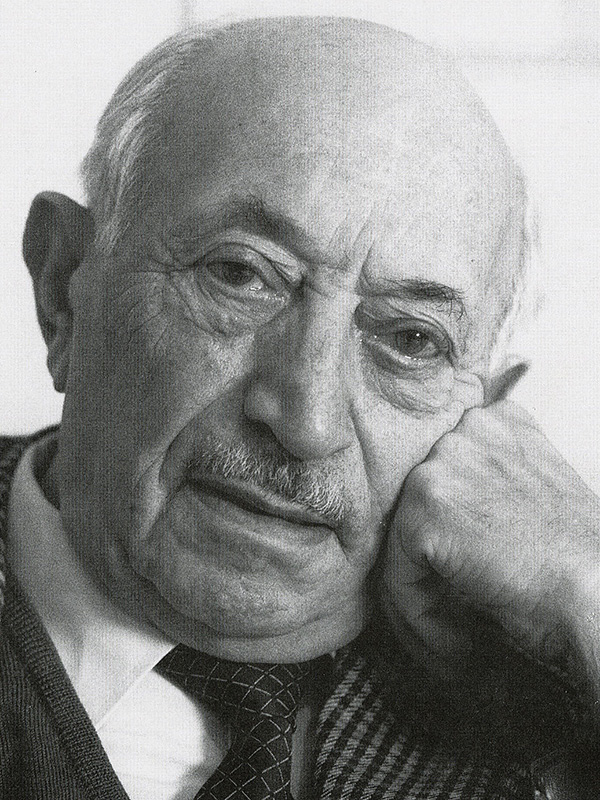 The world knows Simon Wiesenthal as a Holocaust survivor who tracked down Nazi war criminals for more than half a century. What many do not know is that he spent his evenings on a very different quest: searching for vintage postage stamps. Most of his stamp collection was a classic holding of stamps from various countries. But it also included a more personal section, a collection of postmarks and postcards from different towns named Wiesenthal. The National Postal Museum owns this specialized cancel collection and several of his personal philatelic tools.
Simon Wiesenthal once wrote that he became interested in stamp collecting in 1948, when he visited a doctor for severe insomnia. "He suggested that I do something at night to take my mind off my troubles, and that's how I began collecting postage stamps," Wiesenthal explained. "My hobby has since given me many pleasant hours and helped me to meet people in many countries."
By most accounts, Wiesenthal located almost 1100 Nazi fugitives during his career. The search for former senior SS officer Adolf Eichmann was Wiesenthal's most famous and most controversial case. It was also the one most associated with stamp collecting. Eichmann, whom Wiesenthal aptly called a "desk murderer," planned and coordinated the mass deportation of Jews to the concentration camps. After the war, he successfully vanished for years.
According to Wiesenthal, he obtained the crucial clue to Eichmann's whereabouts during a 1953 visit with a fellow stamp enthusiast, an Austrian baron. After the two men looked through the baron's collection, they began discussing the fate of former Nazis. The baron read aloud from a letter from Argentina. "Imagine whom else I saw," ran one passage. "That awful swine Eichmann who commanded the Jews. He lives near Buenos Aires and works for a water company."
Wiesenthal wrote that he shared this stunning news with the local Israeli consulate and the World Jewish Congress. Eichmann was indeed living in Argentina, where the Israeli intelligence service, the Mossad, abducted him in 1960. He was tried in Israel, convicted, and executed. Years later, a dispute arose. Wiesenthal maintained that his information had helped to locate Eichmann, but many of those involved, including the former Mossad chief, said it played no part in the case.
References:
Alan Levy. The Wiesenthal File. Grand Rapids, Michigan: William B. Eerdsmans Publishing Company, 1993.

Hella Pick. Simon Wiesenthal: A Life in Search of Justice. Boston: Northeastern University Press, 1996.

Simon Wiesenthal. Justice Not Vengeance (translated by Ewald Osers). New York: Grove Weidenfeld, 1989.

Ibid. The Murderers Among Us (edited by Joseph Wechsburg). New York: McGraw-Hill Book Company, 1967.

Ibid. The Sunflower. New York: Schocken Books, Inc., 1976.
Cheryl R. Ganz, National Postal Museum