Photo Essay: Titanic Sights in the Washington, D.C. Area
03.01.2012
Blog
By Daniel Piazza, Philatelic Curator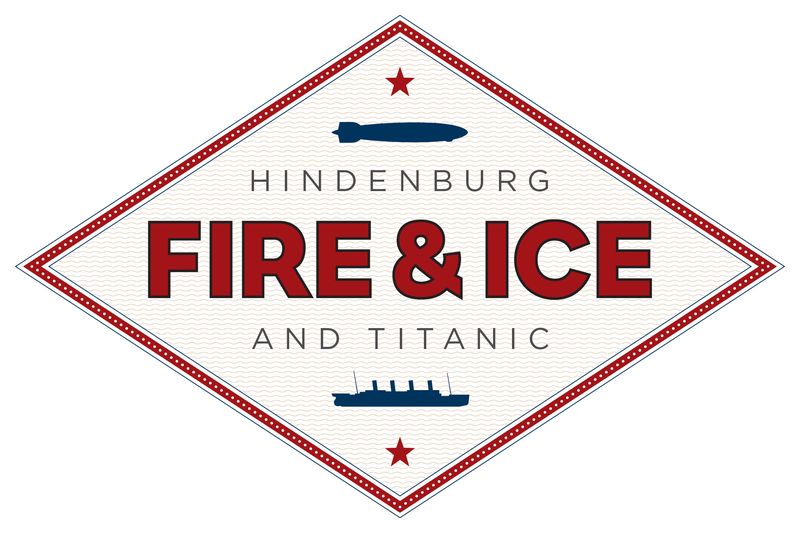 In addition to visiting the Smithsonian National Postal Museum's new exhibit, "Fire & Ice: Hindenburg and Titanic," opening March 22, plan your trip to include these other Titanic-related sights in Washington, D.C.
"On the Water Exhibition" at National Museum of American History
1400 Constitution Avenue, NW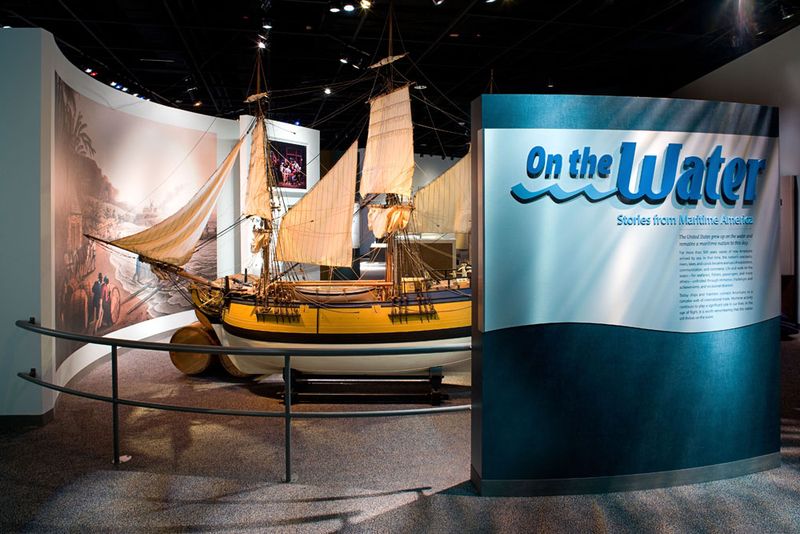 A life vest from an unknown survivor of the Titanic disaster and a camera used by Carpathia passenger Bernice Palmer Ellis to photograph the rescue of Titanic's survivors are on view in this exhibition.
Photo Courtesy National Museum of American History
Titanic Men's Memorial
4th and P Streets, SW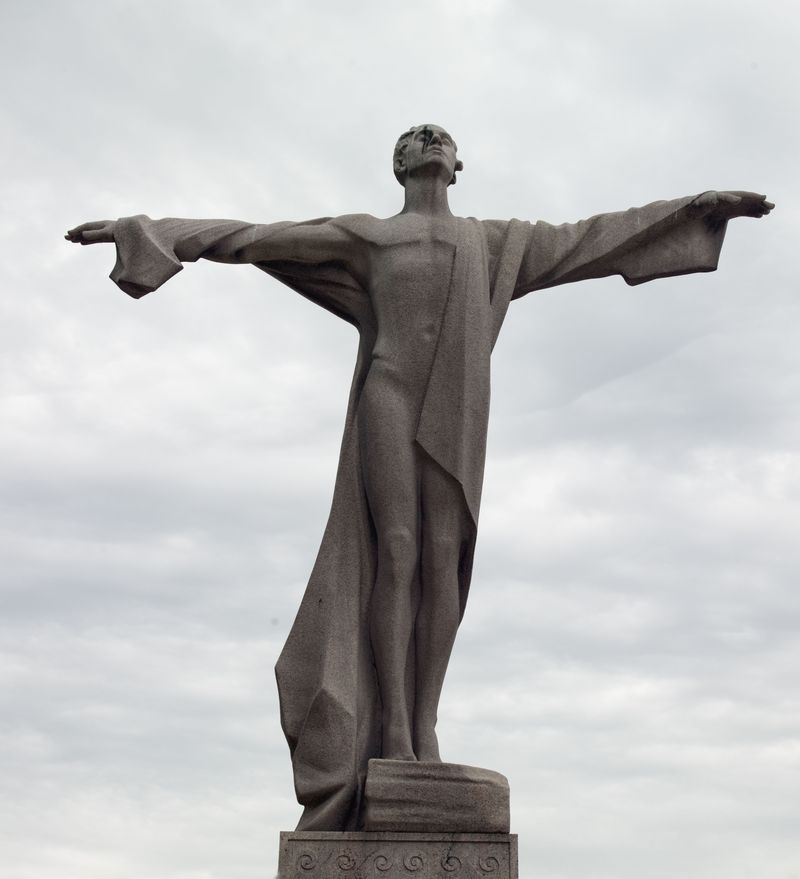 A committee of wealthy American women, including First Lady Helen Taft, raised $60,000 for a Washington, D.C., Titanic memorial "in honor of those men who died that women and children might live." Gertrude Vanderbilt Whitney sculpted the memorial.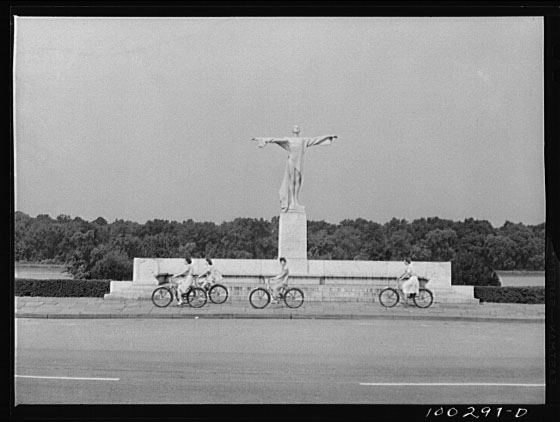 The monument in its original location at New Hampshire Avenue and Rock Creek Parkway, NW. Later it was moved to make way for the Kennedy Center for Performing Arts and re-erected at its present location, Fourth and P Streets, SW, farther up the Potomac River.
Photos Courtesy Library of Congress
Butt-Millet Memorial Fountain
Near E Street, South Place, and Ellipse Road, NW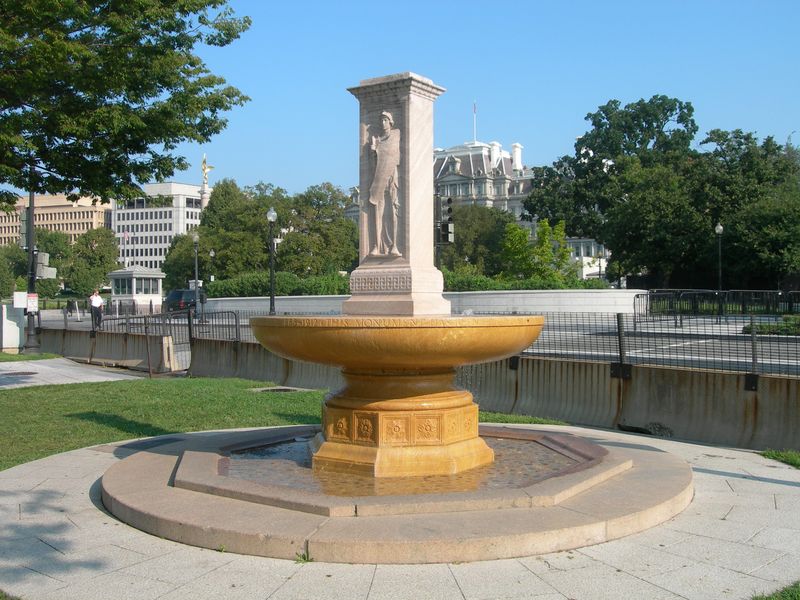 Archibald Butt and artist Frank D. Millet had been leading figures in Washington, D.C., social circles prior to their deaths in the Titanic disaster. Their friends erected this memorial fountain (once used by U.S. Park Police horses) in the Ellipse on the south side of the White House.
Photo by Cheryl Ganz
Russell Senate Office Building Caucus Room
Constitution and Delaware Avenues, NE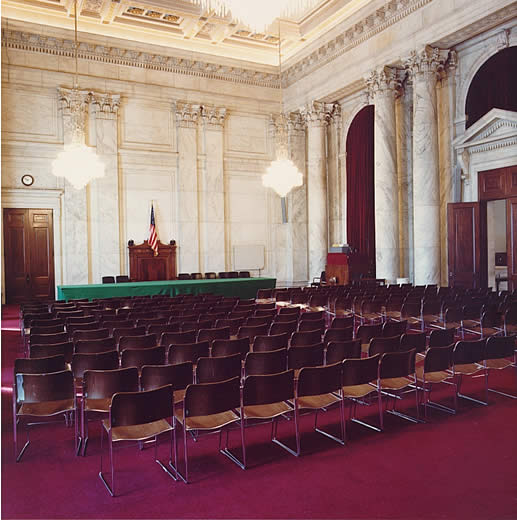 Senator William Alden Smith of Michigan convened a U.S. Senate hearing into the Titanic disaster barely twelve hours after the rescue ship Carpathia's arrival in New York. The hearings began at the Waldorf-Astoria Hotel in New York City, and then moved to the brand-new Caucus Room of the Russell Senate Office Building in Washington, D.C. The Pearl Harbor, Army-McCarthy, Watergate, and Iran-Contra hearings were held here, too.
Photo Courtesy Architect of the Capitol
Embassy of Uzbekistan
1746 Massachusetts Avenue, NW (near Dupont Circle)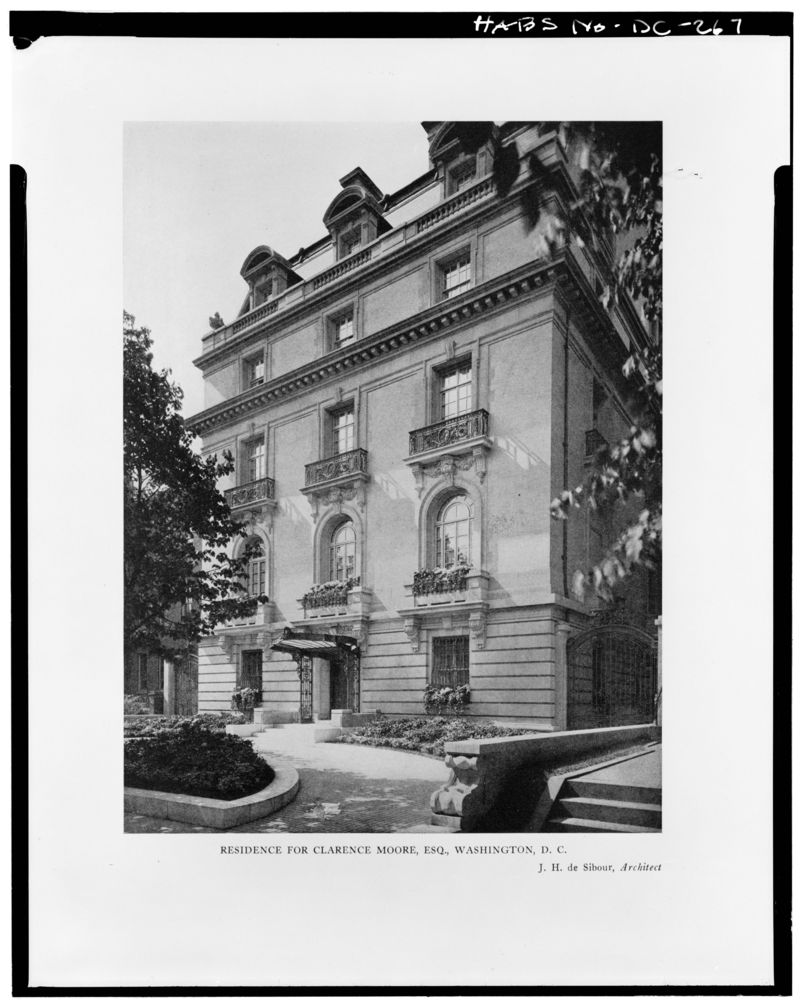 The Uzbekistani Embassy was constructed in 1909 as a private residence for Washington banker and businessman Clarence Moore, who died in the Titanic disaster while returning from a vacation and dog-buying trip in England. He and fellow Washingtonian, Major Butt, were playing cards together in the first class smoking room when the ship struck the iceberg. The Canadian government bought Moore's mansion to house its legation in 1927; Queen Elizabeth II and President Eisenhower dined together here in 1959.
Photo Courtesy Library of Congress
Helen Churchill Candee House
1621 New Hampshire Avenue, SW (near Dupont Circle)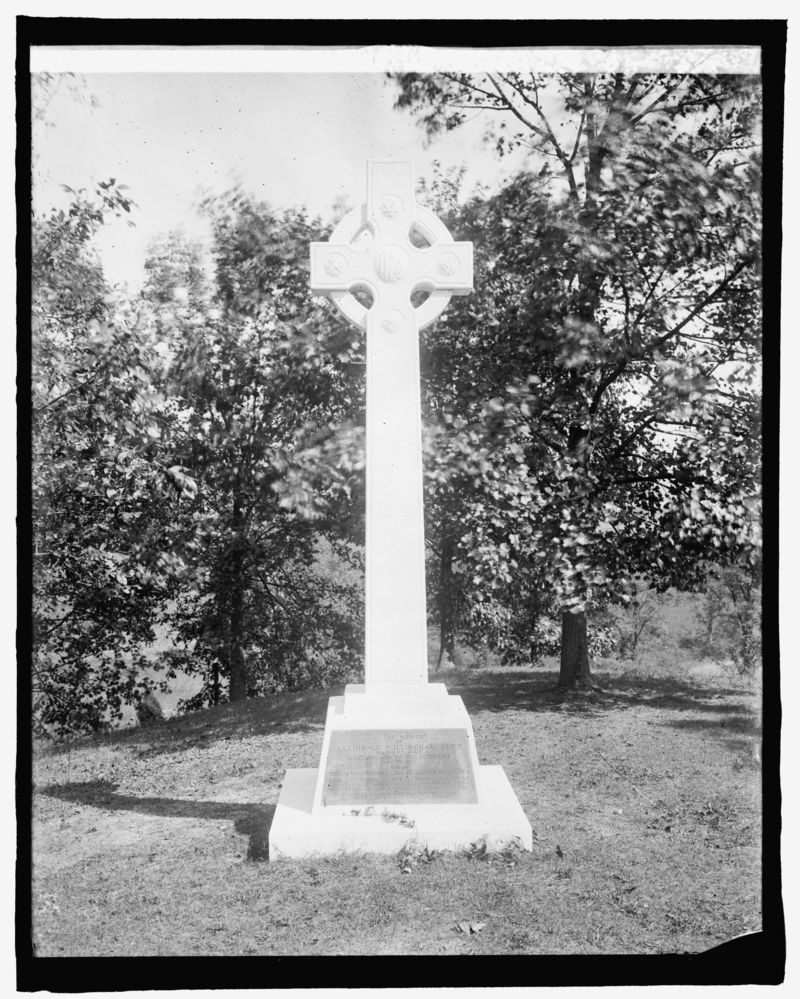 Candee—a writer, interior decorator, and trustee of the Corcoran Gallery—was hurrying home on Titanic to see her son, who had been injured in an automobile accident. She escaped in Lifeboat #6 with Margaret Tobin ("Molly") Brown and twenty-one others. Her account of the sinking, "Sealed Orders," appeared in Collier's Weekly on May 4, 1912. Candee died in 1949 at the age of 90; her former home is now owned by a non-profit organization.
Photo Courtesy Library of Congress
Archibald Butt Cenotaph
Arlington National Cemetery Section 3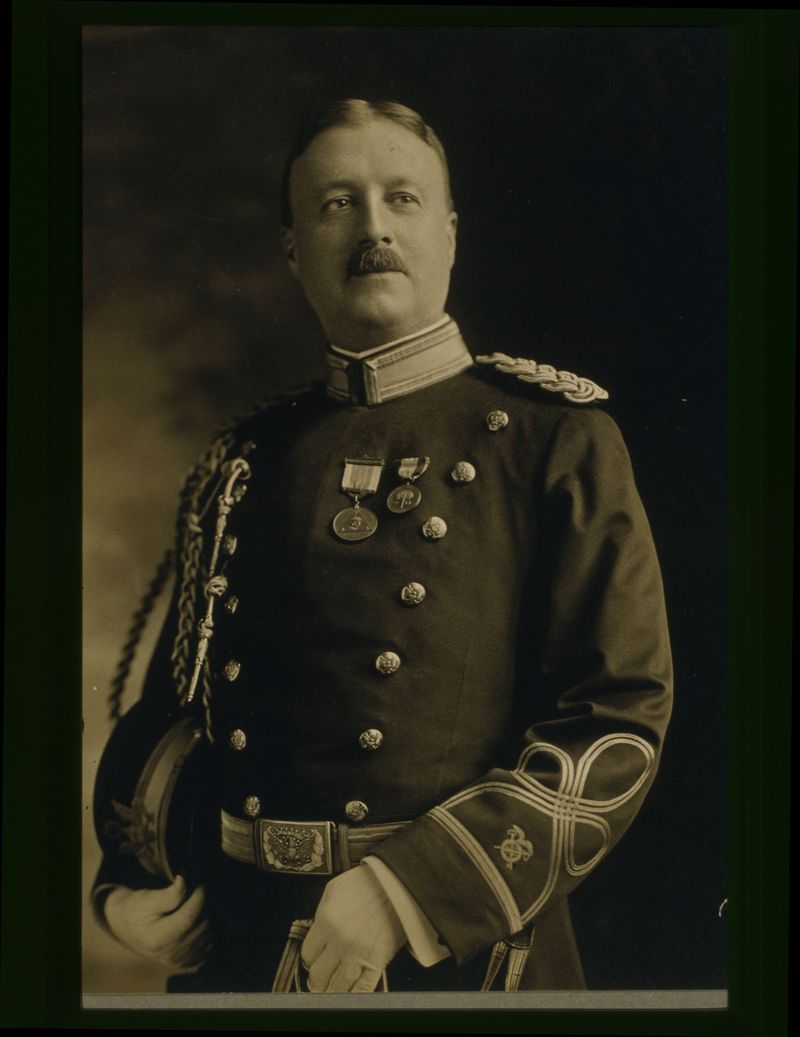 A veteran of the Spanish-American War and occupation of Cuba, Colonel Butt, pictured here in 1910 at the rank of captain, served as President William Taft's military aide. After an extended European vacation, he booked a first class passage aboard the Titanic. Another memorial to Butt is located in the Washington National Cathedral at 3101 Wisconsin Avenue NW. Look for it on the wall of the gift shop.
Photos Courtesy Library of Congress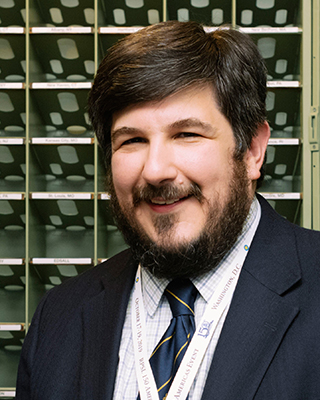 About the Author
Daniel A. Piazza, Curator of Philately, collects and writes about the stamps and postal history of the U.S. during the Bureau period (1894-1978) as well as the Italian peninsula. He sits on the board of governors of the Vatican Philatelic Society and edits its journal, Vatican Notes. His other national memberships include the American Philatelic Society, American Philatelic Research Library, American First Day Cover Society, and Writers Unit #30. Locally, he belongs to both the Washington Stamp Collectors Club and the Baltimore Philatelic Society. In addition to his philatelic activities, Piazza is an academic historian specializing in U.S. History to 1760. He holds degrees in the subject from Wagner College (B.A., 1998) and Syracuse University (M.A., 2004) and has completed the coursework for his Ph.D.