Postal History in Schools: A Talk to the Kiwanis Club of Wooster, Ohio
11.18.2009
Blog
By Alexander Haimann, Collections Specialist
Yesterday afternoon I gave my first scheduled presentation of a four-day long speaking tour in the Akron, Ohio region to the members of the Kiwanis Club of Wooster. I have spent the past two weeks giving presentations incorporating the National Postal Museum's virtual museum Arago and a number of postal history objects (postage stamps, letters and envelopes) to dozens of student and adult groups in Raleigh, North Carolina and in Newberry, South Carolina. One presentation to a large home school group in North Carolina was highlighted in a previous blog post. More posts on these experiences in the Carolinas will go up over the next couple of days.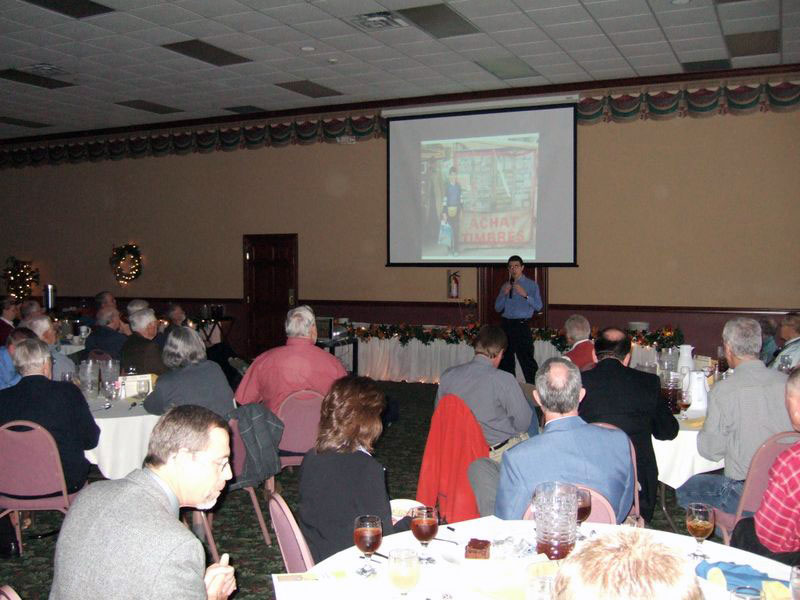 With 80+ members in attendance, this large civic-minded group of working and retired business people was the perfect audience to highlight my efforts over the past year to introduce stamps and postal history objects to students as a new way to explore various subjects in school. I also discussed a number of the programs put on by the NPM's Education Department staff using stamps as hands-on learning tools.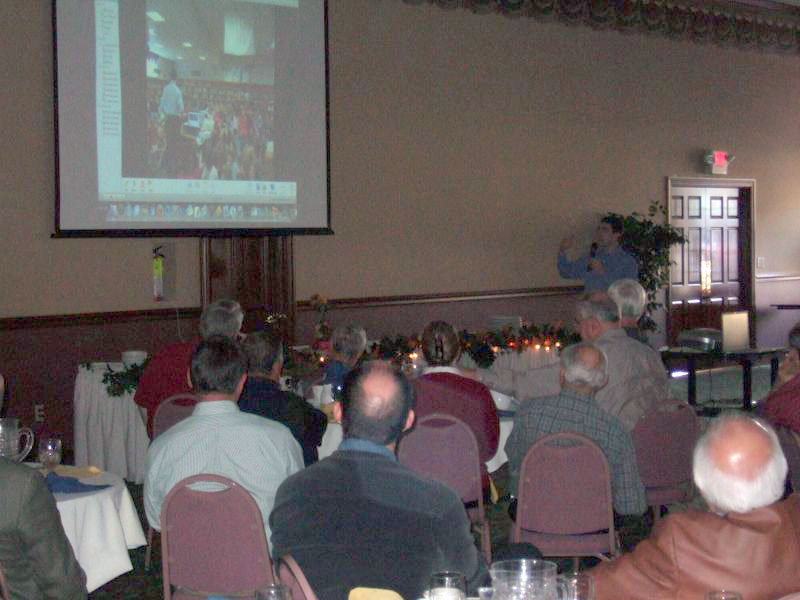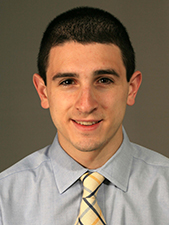 About the Author
Alexander T. Haimann, Collections Specialist & Web Projects Developer at the Smithsonian National Postal Museum, collects and writes primarily about the stamps and postal history of the U.S. during the first one hundred years of stamp production (1847-1947). Additionally, he develops internet based education projects and exhibits for the National Postal Museum. He is a member of the Board of Directors of the American Stamp Dealers Association, the Chair of the American Philatelic Society's Young Philatelic Leaders Fellowship and the publicist for the United State Philatelic Classics Society. His national and international society memberships include the American Philatelic Society, United States Stamp Society, Collectors Club of New York and the Royal Philatelic Society London.