Postal Uniform Preservation Project
04.27.2017
Blog
By Manda Kowalczyk, Preservation Specialist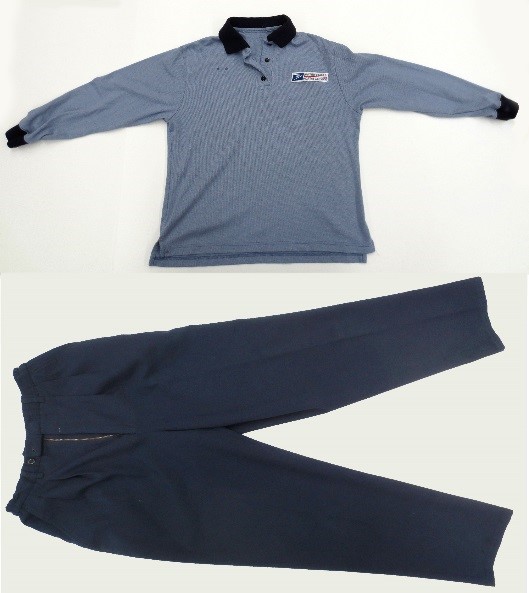 Happy Preservation Week! Founded in 2010 by the American Libraries Association (ALA) to bring awareness to the need for preservation of collections in libraries, museums and other cultural institutions, this year's Preservation Week theme focuses on textile preservation. Although we have a large philatelic collection at the National Postal Museum, we also care for vehicles, a dog and objects worn by postal workers like badges, mailbags and uniforms!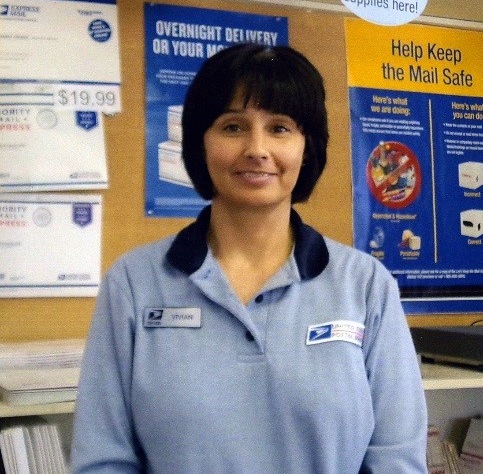 Recently we acquired a uniform consisting of a shirt and trousers worn by Vivian Campbell who was a sales and associate clerk at the Peach Springs Post Office in Arizona before promotion to post master in 2015. This contemporary style uniform is worn by postal clerks across the nation and not only fills a gap in our collection of uniforms, but the office has an interesting connection. In addition to serving the Hualapai Indian reservation, the Peach Springs Post Office uses Star Route service to deliver mail (letters, bills, food, medicine and other perishables) to Hualapai Hilltop, where a mule-train makes a 5 hour descent to the bottom of the Grand Canyon for delivery to the Havasupai reservation . The Peach Springs Post Office also has the only walk-in refrigeration unit to preserve perishable mail until delivery!
Similar to Arizona mail, textiles benefit from storage in a dark, cool, dry and well-ventilated area to prevent pest damage and mold growth. Ideally, textiles are stored flat to avoid wrinkles and creases but in order to make way for other uniforms in our collection, the shirt and trousers were folded and stacked on top of each other in a lidded acid-free box (as plastic containers can create condensation), with room on the side for another acquisition. Inside the box, the uniform was wrapped with unbleached muslin to keep both pieces together, as well as to create a sling for easy handling. Clean cotton sheets and pillow cases can be used in the place of muslin!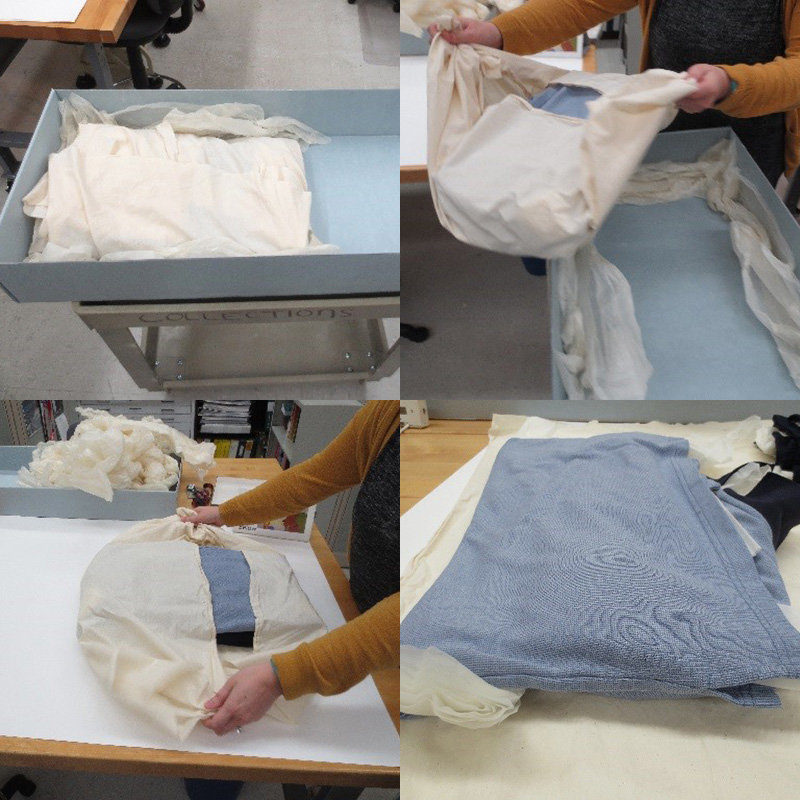 To prevent sharp creases that could weaken and destroy the fibers, soft, unbuffered acid-free tissue was rolled and placed at the folds to support the weight of the textile.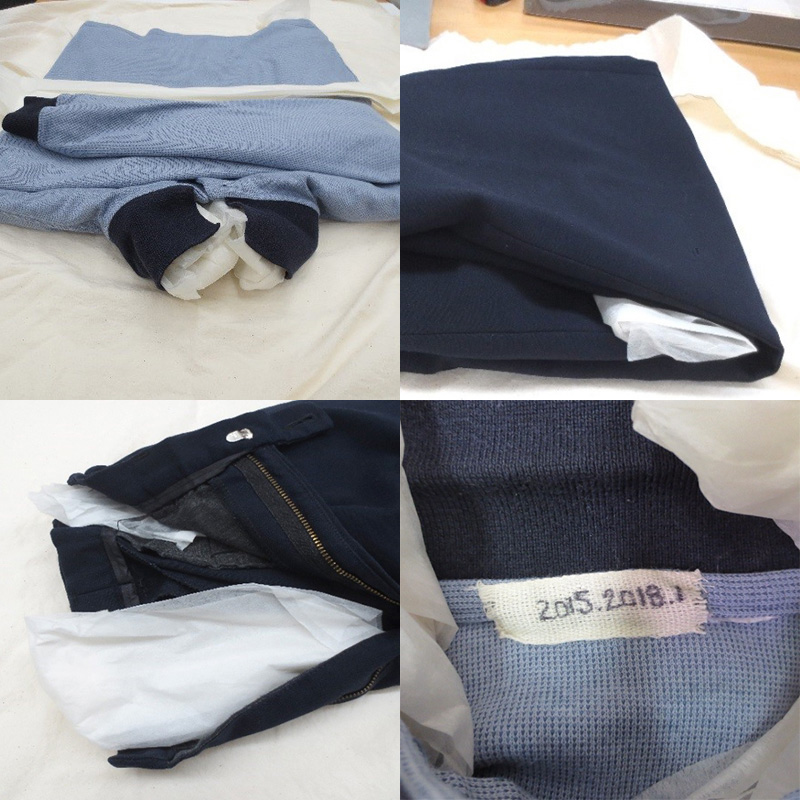 Lastly, the accession number, or unique identifying catalogue number, was written on twill tape with permanent marker and sewn into both the shirt and trousers to make identification and location tracking easy.
Whenever examining textiles, make sure the area is clean, clear of food and drinks and spacious enough to unfold anything that was once folded! Avoid neglect by routinely checking on your textiles for pest activity, moisture, or smells attributed to pollution or mold.
If you are interested in learning more about caring for your textiles or what the National Postal Museum has planned for Preservation Week, find us on Facebook and Twitter.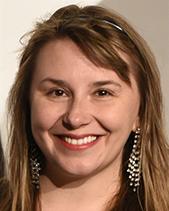 About the Author
Manda Kowalczyk: "After graduating with a BA in Arts and Culture, I began working in the Preservation Department in 2004 assisting with conservation treatments, rehousing, courier trips and exhibitions. I also serve as the museum's Safety Coordinator by collaborating with staff to ensure exhibit and staff areas are safe for all!"