Putting Rural Free Delivery on the County Level
04.03.2013
Blog
By Nancy Pope, Historian and Curator
When the Post Office Department began delivering mail to rural Americans as an experiment in 1896, the service was limited to selected routes in a handful of states. For the service to really prove useful, the Department wanted to organize it on a county-wide level.
On April 3, 1899, a specially designed vehicle that allowed two clerks to receive, postmark, sort and deliver mail set out from Westminster, Maryland. A third employee drove the wagon. The wagon was the first in the area, and was part of a plan to cover all of Carroll County, Maryland by Rural Free Delivery service.
Carroll County was selected in part because it was the home of Edwin W. Shriver whose designs for were used as a base for the county-wide service. Shriver and his assistant, Horace G. Reese, set out on the morning of April 3, 1900 from the Westminster post office at 6:40 a.m. with the mail. The wagon was driven by Harry H. Harbough. The trio was followed by photographer Joseph H. Kritchen and postal officials in a carriage. Shriver's delivery wagon traveled from Westminster to Warfieldsburg, Baile, Dennings, Crawford's store, Taylorsville, Winfield, Gist, Klee's Mill, Bird Hill, Smallwood, Fenby, and returned to Westminster, a twenty-mile round trip reaching 200 rural families. Patrons showed their enthusiasm for the service by gathering in crowds at spots along the route, offering standing ovations to the service at Crawford's store and Winfield.
Westminster postmaster Milton Schaeffer gave the clerks 238 letters, six postcards, 261 newspapers and circulars, and five packages for the day's run. While making their rounds, the clerks received three letters for delivery along their route and 36 letters, four postcards, two registry receipts, one money order, and two registered letters from patrons for processing at the local post office. The clerks stopped for a meal from 11am – noon at the Gist post office and still managed to return to Westminster's post office by 3:30 p.m., two hours ahead of their scheduled time.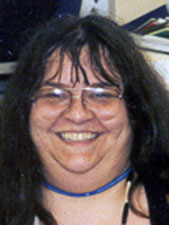 About the Author
The late Nancy A. Pope, a Smithsonian Institution curator and founding historian of the National Postal Museum, worked with the items in this collection since joining the Smithsonian Institution in 1984. In 1993 she curated the opening exhibitions for the National Postal Museum. Since then, she curated several additional exhibitions. Nancy led the project team that built the National Postal Museum's first website in 2002. She also created the museum's earliest social media presence in 2007.