Remembering The Space Shuttle Challenger & Its Crew....January 28, 1986
01.28.2010
Blog
By Ryan Sprouls, Web Team Intern & Alexander Haimann, Collections Specialist, Smithsonian National Postal Museum
On January 28th, 1986, at 11:39 AM EST, America watched as the space shuttle Challenger disintegrated just 73 seconds after liftoff, killing all seven astronauts on board.
Stationed at the Kennedy Space Center in Cape Canaveral, Florida, the Challenger had faced multiple setbacks prior to liftoff. The original launch was scheduled for January 22nd, but poor weather conditions pushed the launch back to January 28th. Even then, however, engineers at the site reportedly warned that temperatures were too cold for certain equipment on the shuttle to function correctly. As a part of the "Teacher in Space" project, Christa MacAuliffe, a social studies teacher from New Hampshire, was onboard and set to become the first civilian in space. Her presence drew a significant amount of media attention, making the Challenger disaster all the more tragic. The crew also included Commander Francis R. Scobee, Pilot Michael J. Smith, Mission Specialists Judith A. Resnik, Ellison S. Onizuka, Ronald E. McNair and Payload Specialist Gregory B. Jarvis.
Upon further investigation, scientists concluded that an unlikely chain of events caused the tragedy, leading many to consider the mission to be a freak accident. First, the O-ring seal that covered the Challenger's solid rocket boost failed due to the cold temperature. Then, flames leaked through the O-ring and damaged the external fuel tank, causing the explosion. At 36 degrees Farenheit, the cold weather was the main cause of the accident.
President Reagan's State of the Union address was scheduled for the night of January 28th, but in light of the Challenger crash he decided to speak on behalf of that tragedy that had unfolded only hours before. Reagan described America's heavy heart, but at the same time expressed the importance of continuing to set new goals in the space program:
"I know it is hard to understand, but sometimes painful things like this happen. It's all part of the process of exploration and discovery. It's all part of taking a chance and expanding man's horizons. The future doesn't belong to the fainthearted; it belongs to the brave. The Challenger crew was pulling us into the future, and we'll continue to follow them."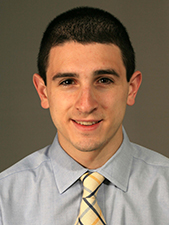 About the Author
Alexander T. Haimann, Collections Specialist & Web Projects Developer at the Smithsonian National Postal Museum, collects and writes primarily about the stamps and postal history of the U.S. during the first one hundred years of stamp production (1847-1947). Additionally, he develops internet based education projects and exhibits for the National Postal Museum. He is a member of the Board of Directors of the American Stamp Dealers Association, the Chair of the American Philatelic Society's Young Philatelic Leaders Fellowship and the publicist for the United State Philatelic Classics Society. His national and international society memberships include the American Philatelic Society, United States Stamp Society, Collectors Club of New York and the Royal Philatelic Society London.