Reporters noted a number of violations of the parcel post shipping regulations, as could be expected by those who didn't understand the rules, or by those who didn't care. Among the more interesting items was a package holding a live lobster and handful of live shrimp mailed at the New York City post office, addressed to Philadelphia, and a brindle bulldog delivered by crate at the Yonkers, New York, post office. Someone in Zanesville, Ohio mailed a coffin. Among the items considered unmailable in the new service were intoxicants, poisons, poisonous animals, insects, reptiles, inflammable materials, pistols, revolvers, live (or dead) animals, live birds or poultry, raw hides or "any article with a bad odor."(1) The idea of sending a live animal through the mail was even fodder for a comic strip of the era, Frank Hopkins's "Scoop, the Cub Reporter."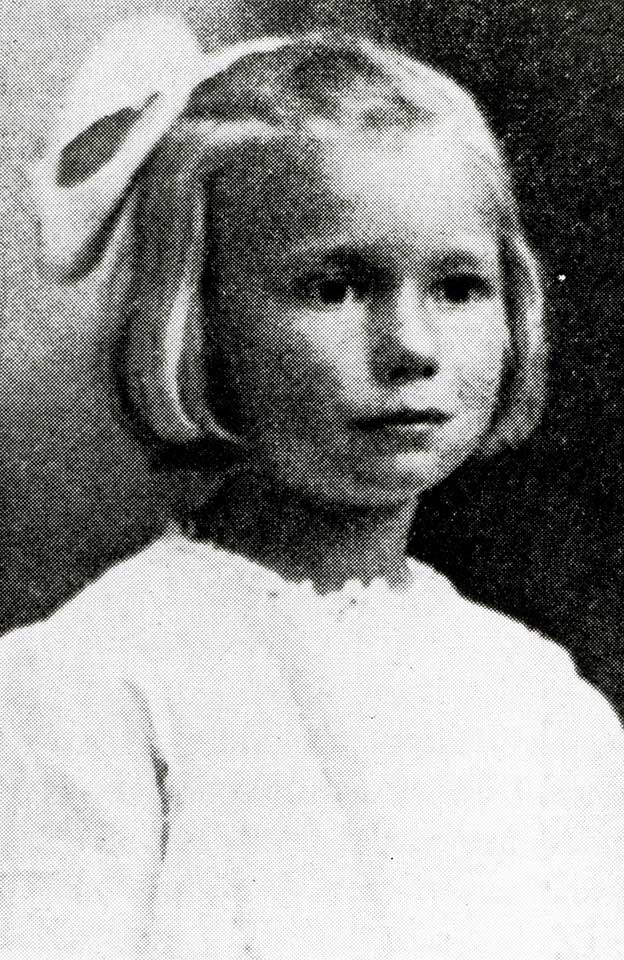 Postal officials were surprised by a number of strange things people tried to mail through parcel post. Certainly none was more surprising than the use of the service to "mail" people. Or, to be specific, children. Some may be familiar with the story of May Pierstorff, the little five-year-old girl who was "mailed" between two towns in Idaho in 1914. Just short of what was then the limit, 50 pounds, May cost 53-cents to send from her parents in Grangeville to her grandparents in Lewiston, Idaho for a visit. May traveled the short distance with a Railway Post Office clerk in the mail train car. Her story is told in a children's book titled, "Mailing May."
Amazingly enough May was not the only child mailed by parcel post in the U.S., nor was she even the first! The honor of first seems to belong to a tiny 10 ¾ pound boy in Batavia, Ohio. The unnamed baby was "mailed" just a few weeks after the service began. The unnamed boy was the son of Mr. and Mrs. Jesse Beauge of Glen Este, Ohio. Grandparents seem to have played pivotal roles in parcel post child transport. The baby boy was carried by Rural Free Delivery carrier Vernon Little to its grandmother, Mrs. Louis Beague about a mile away. The boy's parents paid 15-cents for the stamps and insured their son for $50. A few days later a small girl was "mailed" in Pennsylvania. Mr. and Mrs. J.W. Savis of Pine Hollow, entrusted their daughter to rural carrier James Byerly out of Sharpsville, Pennsylvania, who delivered her safely that afternoon to relatives in Clay Hollow. The daughter cost her parents 45-cents to send.
In spite of that busy start, the rest of the year passed without postal officials having to face other children traveling by mail. May's travels in early 1914, along with an inquiry about mailing children that month inspired Postmaster General Burleson to issue directions to the nation's postmasters that all human beings were barred from the mails.(2) (3)
Of course for some, laws are meant to be broken. And merely a month after the "no-humans" announcement, rural carrier B.H. Knepper in Maryland carried a 14-pound baby from its grandmother's home in Clear Spring to the mother's house in Indian Springs, twelve miles away. A local newspaper reported that the baby slept through the entire trip.
A year later, the longest trip by a child "mailed" through parcel post was made by six-year-old Edna Neff. She traveled from her mother's home in Pensacola, Florida, to her father's home in Christainburg, Virginia. There is little information on the specifics of Edna's trip, which was made by railway mail train other than her weight, recorded as just under the 50-pound limit resulting in a trip cost 15 cents in parcel post stamps.
The year of 1915 was a banner year for mailing children. Unburdened by regulations now on the books against mailing children, two more trips were made after Edna's that year. In March rural carrier Charles Hayes of Tarkin, Missouri carried Mr. and Mrs. Albert Combs' daughter Helen by parcel post for 10-cents. Hayes delivered Helen to her grandmother, Mrs. C.H. Combs, whose home was also on his route. That September, three-year-old Maud Smith made her parcel post journey when she traveled from her grandparents' home to her mother's, Mrs. Celina Smith of Jackson, Kentucky. A local newspaper noted that this particular trip was being investigated by the postal officials. Superintendent John Clark of the Cincinnati division of the Railway Mail Service asked the Caney, Kentucky postmaster to explain why he allowed the child onto the train as parcel post in clear violation of postal rules.(4)
The presence of these child packages ended in 1915, but that wasn't the end of potential parcel headaches for the Post Office Department. In 1917, Postmaster General Albert Burleson ordered the imposition of a maximum daily limit of 200 pounds per customer per day. His order came after W.H. Coltharp used the service to ship more than 80,000 masonry bricks over 400 miles via horse-drawn wagon and train for use in the construction of a bank building in Vernal, Utah. The building, occupied by Zions Bank, is still standing and a registered county landmark. Burleson noted in his orders that "it is not the intent of the U.S. postal service that buildings be shipped through the mail."(5)