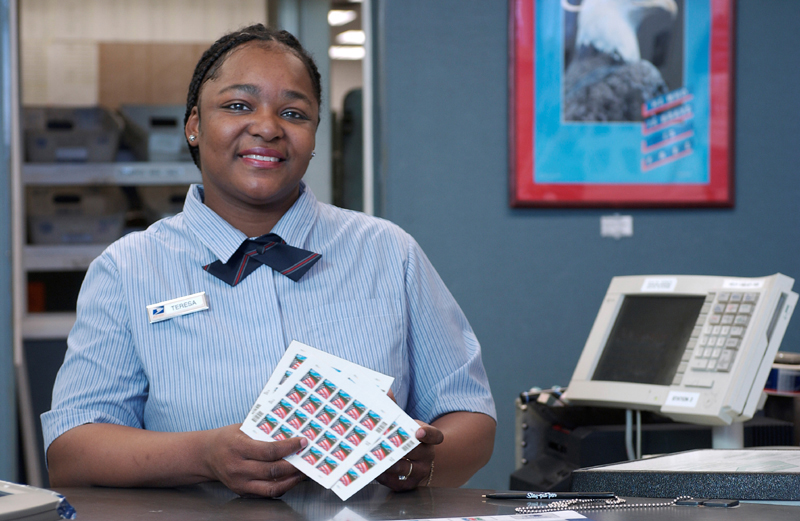 "We have come a long way, and we will not return to the past. During the period of my employment, African American postal workers were treated differently in every aspect."
–William Burrus, American Postal Workers Union President, 2002
African Americans have been unofficially involved in the delivery of mail since the beginning of slavery in America. Today African Americans represent a significant number of Postal Service employees. The narrative of African Americans in the Postal Service illustrates important changes throughout history. This article explores the unique history and experience of African Americans in America's Postal Service, illustrating that the United States Postal Service has been both a place where African Americans were discriminated against, and a place where many African Americans found opportunities for advancement.
Written by Deanna Boyd and Kendra Chen. Updates and edits by Jordana Bickel, Department of Education and Visitor Services Intern and Ryan M. Taylor, Visitor Services Manager, May 2022.