Mary Katherine Goddard (1738-1816) was appointed Baltimore's postmaster in 1775, and may have been the first woman postmaster in colonial America. She originally served under the leadership of Postmaster General Benjamin Franklin, who oversaw the newly independent colonial postal system established by her younger brother, William Goddard. Not only was Goddard in charge of a post office serving a major commercial city, but she was also an accomplished printer and publisher, successfully publishing her brother's newspaper, The Maryland Journal, from 1774 to 1784. Recognizing the excellence of her paper, Congress granted Goddard the honor of publishing the first copy of the Declaration of Independence with all the signatories listed, in 1777.
Goddard was first exposed to the printing business and postal system through her family. Her father, Giles Goddard, was a prominent figure in the local community, serving as both a physician and postmaster in New London, Connecticut. After his death, Goddard's mother, Sarah Updike, moved the family to Providence, Rhode Island, where her son William opened his first printing business. Later, William's mother and sister took over his publications for him when William began to spend his time and finances undertaking other business ventures. As Ward Miner noted in his book on Goddard, "William was the postmaster of Providence, but his mother and sister had done the actual postal work."1 In the process of overseeing her brother's publications and printing shops, Mary Katherine Goddard established a reputable name for herself.
As a publisher and postmaster, Goddard believed that she was responsible to her public. During the Revolutionary War, for example, she continued her service, believing in the "American cause" of self-sacrifice for the "commonweal," or welfare of the public2 Goddard frequently even used her own funds to pay the post-riders to deliver the mail and to cover the costs of printing issues of The Maryland Journal.3 Many of Goddard's efforts were tied into her role as a businesswoman, ensuring that her subscribers received the paper and that the customers had their mail delivered.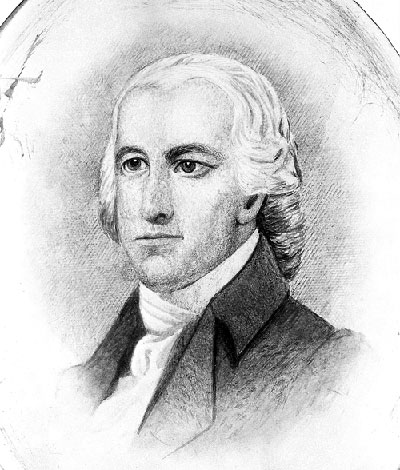 However, Goddard's contributions to the new nation did not protect her from political manipulation. In 1789, Postmaster General Samuel Osgood ordered Goddard to resign from her post, and replaced her with John White, Osgood's political ally. Osgood asserted that because Baltimore was to become the new regional headquarters, the postmaster would have to make frequent, long-distance travels — which he stated would be unmanageable for a woman.4 However, it is more likely that Osgood wanted to replace Goddard because the growing port city of Baltimore presented a lucrative source of income and the opportunity to curry political favors.
Refusing to accept her dismissal, Goddard petitioned the highest authorities for reinstatement. She wrote a letter to President George Washington, expressing her loyal service to the state, and claiming that her post office "remained 'the most punctual & regular of any upon the Continent.'"5 More than 230 Baltimore citizens signed a petition in defense of Goddard's competence and protest her unfair removal. However, their efforts were not enough, and Washington refused to intervene. Goddard then appealed to the U.S. Senate, but they, too, failed to act.
Unfortunately, even before losing her post in Baltimore, Goddard had been forced to give up leadership of The Journal. Seeing the success of the paper, William, whose relationship with his sister had escalated into a "bitter quarrel," resumed control of his publication.6 Having lost two sources of income, Goddard financially supported herself for the rest of her years through the management of her bookshop.
Before her death on August 12, 1816, Goddard freed her single slave, a woman named Belinda, bequeathing to her all of Goddard's possessions and property. While Goddard may have been one of the new Republic's earliest victims of what would become known in the nineteenth century as the postal service's patronage system, she would not be the last woman to serve as postmaster.