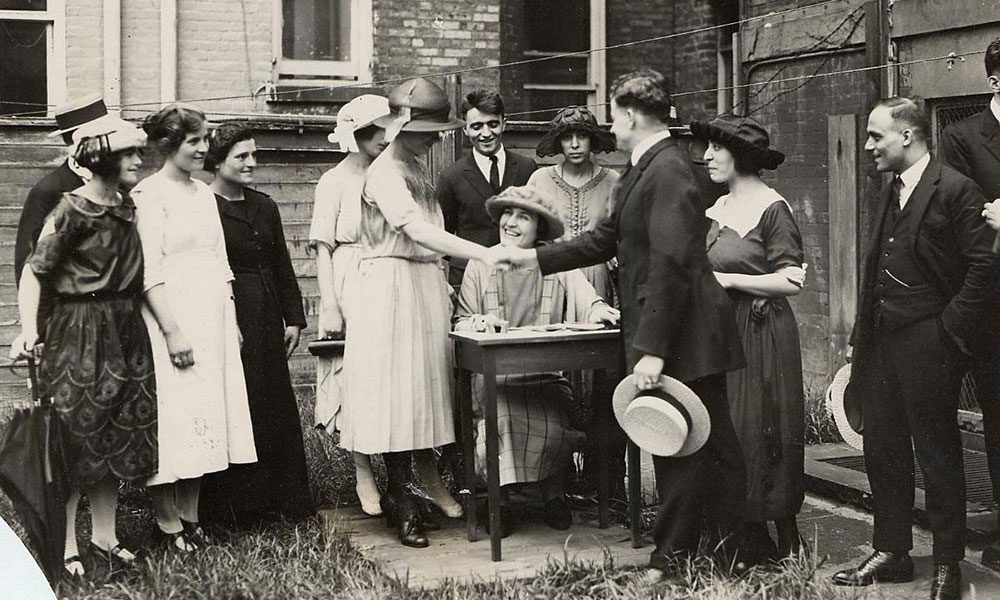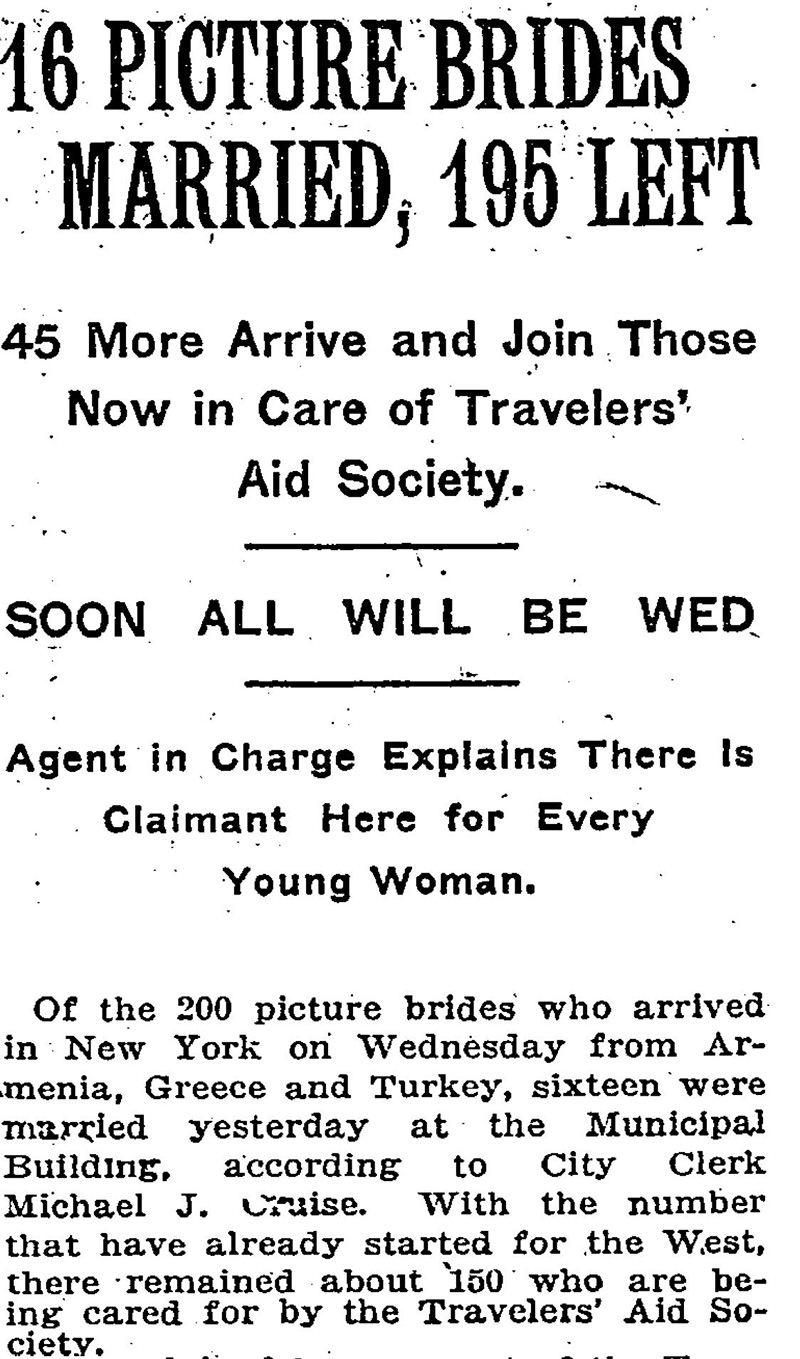 Popular representations, cultural myths, and present-day phenomena suggest that "mail-order brides" were a sensation of the American West during the 19th century.1 Purportedly, lonely pioneers could purchase women through a catalog who would then become their lawfully wedded wives. This image carries with it an air of scandal, and for some it evokes a sense of repugnance; is this not objectification of women at its worst? This caricature of mail-order brides, however, does not represent the reality of mail-order brides in American history. Men did not purchase wives. At most they paid for their betrothed's travel fare, but the two had sought each other out and corresponded before deciding to marry.
Although the phrase "mail-order brides" does not accurately reflect the historical phenomenon, this article will use the term because it has become the common moniker. For these purposes, a mail-order bride was a woman whose introduction to her husband came through the mail, and one who made plans to marry him before meeting in person. Between the 1900s and the 1920s newspaper reporters used the phrase "mail-order brides" to describe such women. Interestingly, neither the men nor the women who would come together in a mail-order marriage ever self-identified that way. Instead, they tended to write personal ads that closed with the statement "Object matrimony," followed by a mailing address. Prior to the 20th century, newspapers referred to the same phenomenon as a "correspondence courtship," and an "epistolary courtship."2 This article considers any relationship that was facilitated by the mail to be of the "mail-order" variety, regardless of the terminology that the original authors used.


1) Popular representations of mail-order brides include, but are not limited to, the television series Here Come the Brides, the 1964 movie Mail Order Bride, Patricia MacLachlan's children's book, Sarah, Plain and Tall, and Verna Clay's novel, Abby: Mail Order Bride.
2) I have come to this conclusion through observations of various newspaper articles from different portions of the country. I have not yet found any academic sources that explain the origin of the term "mail-order bride."