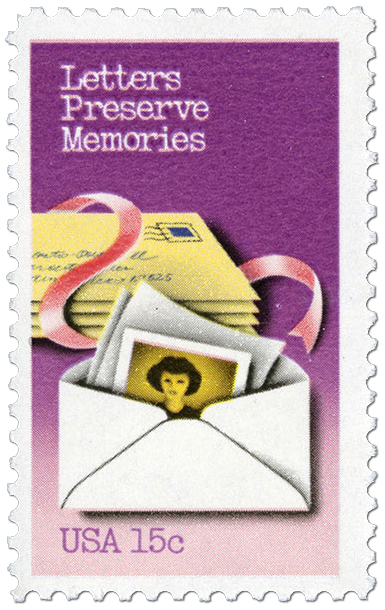 The fact that letters and letter writing have played an enormous role in American history is entirely unsurprising. America is a country of immigrants, leaving loved ones behind in the search for a better life, a country of pioneers, setting out for open land despite the appeal of home and familiarity, a vast country, stretching nearly 3,000 miles from coast to coast. Communication across the distance that separates friends and families has always been a necessary part of life in America, and despite modern developments in technology, letter writing has continued to occupy a large part of that communication. This article explores the place of letter writing in American history, revealing through the words of its citizens the nature of American life and documenting the country's search for a uniquely American identity.
This article, the product of a Spring 2005 internship, was written by Smithsonian's National Postal Museum Intern Kathryn Burke.
---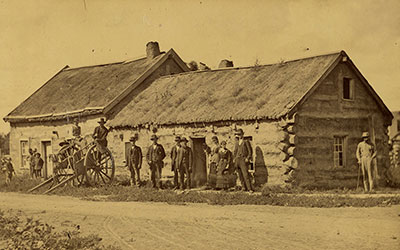 Post Office in Pembina, Dakota Territory, 1863
In the early days of American exploration letters were a crucial means of communicating with wealthy sponsors back in Europe. These sponsors were often monarchs or noblemen. . .
---
At the dawn of the twenty-first century it may be difficult to see the value of letter writing as a means of communication. E-mails and faxes convey information. . .
---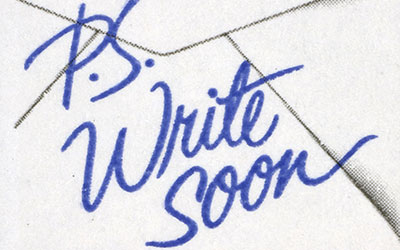 At the dawn of the twenty-first century, the future of letter writing remains unclear. Will the aesthetic value of a well-written letter continue to appeal to generations of. . .
---