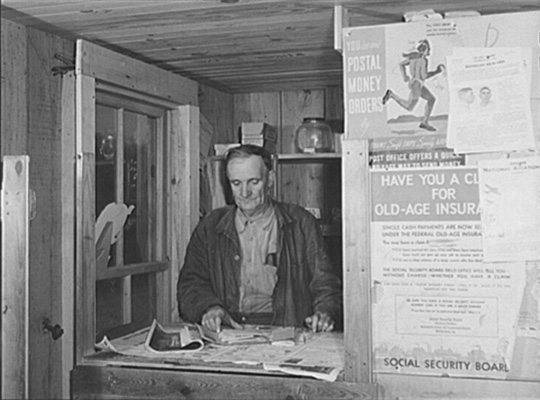 When researching, there were many small overarching themes found throughout the postal photos in the FSA collection. The two largest and broadest themes found were the prevalence of post offices as community centers and the role the post office played as federal institutions in local settings.
THEME ONE: POST OFFICES AS COMMUNITY CENTERS
Today, most post offices are designed with speed and efficiency in mind. Patrons will visit a post office to get stamps or pay for package postage for instance, and then leave. The local post office is not usually known as the prime hangout spot or town meeting place.
But, this was not always the case.