Resources and Tips for Preserving Your Collection
05.02.2016
Blog
By Kevin Whaley, National Postal Museum Intern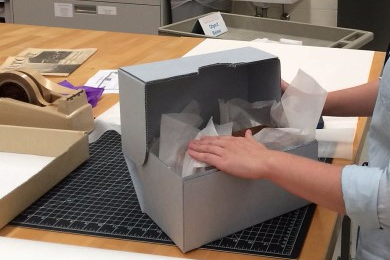 Finding information about how to preserve your collection can be challenging, but the National Postal Museum has made that easier. Over the last several months, the Preservation staff has worked to redesign and update its website to make it more accessible and relevant for our visitors. The web address is: postalmuseum.si.edu/preservation.
Often, one of the hardest and most important parts of preserving a collection is choosing the right materials for storing and displaying your collection. Articles and resources are available on the Preservation website to help guide you through the selection process. The newest addition to the preservation website is Preserving Your Letters and Documents, which is the most common type of private collection. As the process may seem overwhelming, a step by step guide has been provided to simplify the process and keep your collection safe. This article can even downloaded in brochure form: Keep and Preserve your History. Once you are ready to preserve or display your collection, please refer to out Preservation Resources section, where we list our preferred vendors, as well as other resources should you wish to learn more.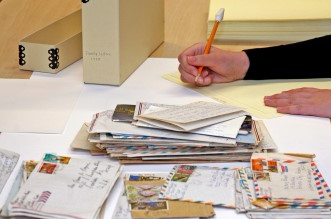 Be sure to check out the Artifact Preservation Youtube videos, through which you can learn how to back and wrap objects for display, perform an ink solubility test, and safely flatten folded objects. If you would like to see some larger projects taken on by the Preservation Staff to help motivate you, then please enjoy the Preservation Projects page. There is plenty to explore on the National Postal Museum's Preservation website and we will constantly be updating, so please check back regularly!